Five Fun GIFs from 'Girls Love Natural Breasts'
How does the old song "Jump in the Line" go? "Shake, shake, shake, Senora, Shake it all the time!" That's a lyric that probably plays on repeat in the iPods of all the actors who star in Girls Love Natural Breasts. Though porn is traditionally (and sometimes unfairly) associated with implants and enhanced chests, this new movie from Sweetheart Video puts the focus on the sizable contingent of performers who do it completely au naturel.
"The beauty and sexual energy among the cast members is unforgettable and it plays out beautifully in each tale of erotic passion," Mile High's Jon Blitt said in the movie's press materials, and it's hard to argue with that. To give you a sneak preview of all the jiggling, jump-charged action in this Dana Vespoli delight, we cooked up five delightful GIFs taken straight from the movie's action. We think you'll agree that number five, featuring Angela White and Karlee Grey, is a marathon that really is the GIF that keeps on GIF'ing.
1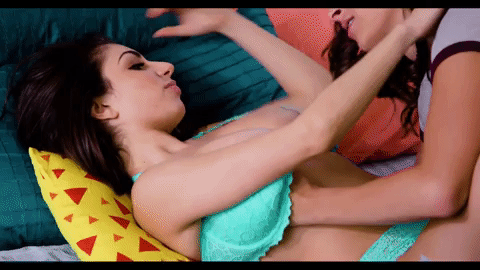 2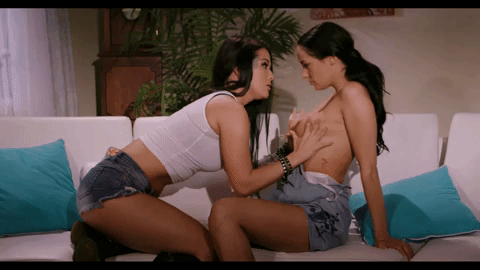 3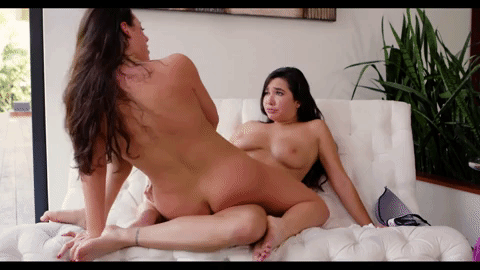 4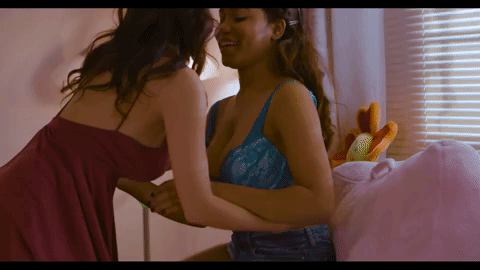 5