Trends (2003): Reality Porn
In celebration of Adult Empire's 20th anniversary, we look at some of the porn trends and genres that shaped the company's history. In this edition: REALITY PORN.
"What happens when two guys, a video camera, a few dollars and a big yellow bus head out looking for girls? You get the most amazing amateur video ever created!"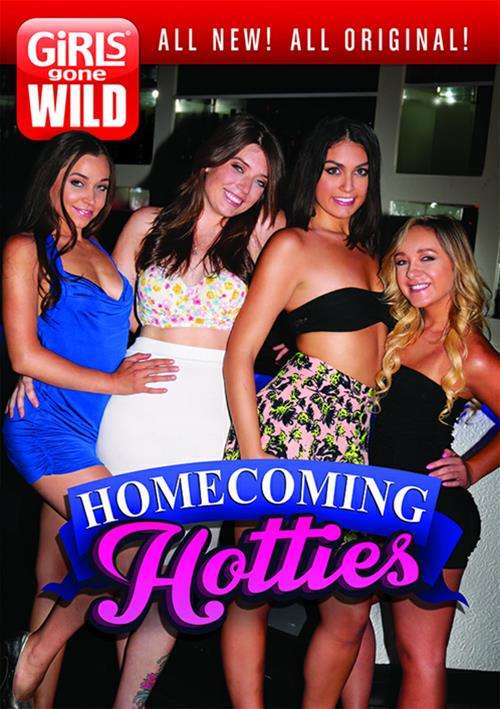 That was the opening line of the synopsis for the very first DVD edition of Bang Bus in 2003, and it helped carve out a whole genre of porn. Reality TV hit television airwaves in 2000 with Survivor, but porn arguably beat it to the punch. Girls Gone Wild had debuted on video in 1997 as a forerunner of both reality TV and the porn subgenre it helped inspire. (Going even further back, John Stagliano's Buttman series is arguably the grandaddy of them all and helped kick off the gonzo craze that led to GGW, Bang Bros. and more. Read more about gonzo here.) Author Susanna Paasonen defines it in this way: "Reality porn involves staged scenes and scenarios presented as real and accidental actual events, and characters often address the camera directly."
Bang Bros. appeared online in 2000 and came to DVD three years later, the same year that Girls Gone Wild spent a whopping $21 million on advertising. (GGW later filed for bankruptcy in 2013 but still released 10 DVD movies on AE in 2017, suggesting the brand still has plenty of kick in it.) Bryan Gozzling's popular social-media themed movies for Evil Angel also bear the imprint of the reality porn genre, as does the recent documentary/porn hybrid I Am Katrina.
Much like TV shows like Survivor or The Bachelor, reality porn can only be considered real if you safely encase the word "reality" in quotations marks. That's definitely part of the fun, though, as AVN observes in its review of the Bang Bros. website: "Of course, the girls featured here aren't actually the random fucks they portray, but hey, this is entertainment (and some of the best acting in the industry). Therefore, you can take a little solace that the hot soccer mom getting tagteamed in the back of her mini-van is actually the lovely Holly Halston and not the mom of some kid you should clearly pick in next year's AYSO draft."
In other words, it works as long as you go along with the fantasy. And isn't that what porn is all about?

Additional sources: Carnal Resonance: Affect and Online Pornography b

y Susanna Paasonen