Trends (2017): High-End Erotica
In celebration of Adult Empire's 20th anniversary, we look at some of the porn trends and genres that shaped the company's history. In this edition: HIGH-END EROTICA.
Porn may be dirty, but that doesn't mean it can't be pretty. That's the basic philosophy outlined by longtime director Mason, and it's helped create a flourishing genre of adult entertainment. It's a brand of porn that abandons seedy synthesizer music and poorly lit action in favor of a more refined, artistic approach.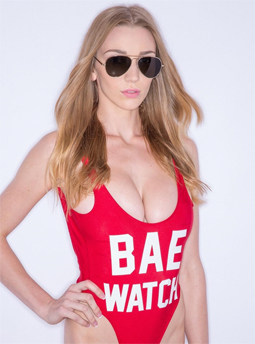 There's a long history of high-budget, high-gloss pornography, but the arrival of video technology in the 1980s meant that quality standards began to vary dramatically. Sure, you still had plenty of movies directed by industry pros, yet the marketplace also began to be saturated by amateurish, low-budget efforts. Fairly or unfairly, adult entertainment became synonymous with an economical style of filmmaking that sacrificed a certain amount of visual quality in order to capture raw, randy action.
When she joined the porn scene as a director in 2002, Mason was one of a new vanguard of filmmakers who sought to prove that porn could be both visually appealing and hardcore. As AVN described in 2013, Mason crafted "high-end erotica with an emphasis on aesthetics, romance and eroticism [ . . .] a form of gonzo that is pretty and filthy at the same time." The stripped-down elegance of these movies is evident in every aspect of these projects. Take a look at box covers from Elegant Angel (Mason's original home studio) in 2000 versus ones from the same company in the following decade. The earlier art is busy, loaded with star pics, shots of the action, and brash slogans. The later covers are much more streamlined, with clean white backgrounds, elegant photography, and crisp modern typefaces.
Greg Lanksy is the modern director most closely associated with high-end erotica. The mastermind behind Blacked, Vixen, Tushy, and now Blacked Raw brought the class of fashion photography to his porn movies, with success that has spawned bestseller after bestseller after bestseller. Numerous other brands, including Marc Dorcel, Colette, BAEB, and more, have also demonstrated an aptitude for porn with a sense of artistry.
"You call it porn, I call it art. I'm proud of what I do," Lansky told Daily Beast in 2017. "I think what we do is beautiful. We are artists and porn needs to be accepted as such."

Additional sources: "Porn Studies: Proliferating Pornographies On/Scene: An Introduction" 
from Porn Studies by Linda Williams