An Interview With Pornstar Sophia West
Sophia West's dream threesome is with Anya Chalotra (Yennefer from The Witcher) and Aubrey Kate. If that doesn't make you love this up-and-coming star, we don't know what will! (A deep-pocketed porn producer should make that threesome happen onscreen. We smell a bestseller in the making!) Adult Empire was pleased to catch up with West in this new blog interview.
What's your favorite thing about performing?
The freedom. I love just putting everything out there. People seeing me do anything and everything for their pleasure. It's a huge turn on. When shooting, I often think about people watching my videos and it gets me off.
What's your least favorite thing about performing?
Probably the travel, lol. Being on the east coast, I fly to the west coast to shoot. It can be a long couple days with the time change. I have to make sure I'm eating healthy and not drinking so I am at my best.
What initially drew you into performing?
I used to do mainstream modeling. A girl I modeled with told me she had shot some scenes and I thought it sounded interesting. I thought, why not give it a try and when I did, I loved it. So, the rest is history.
What's your favorite scene you've shot / had released this year?
There are a few that comes to mind, but I would have to say the one I shot with Tyler Cruise for Pervnana was fun. It was fun and goofy at times and Tyler is good at his job so I enjoyed it. It was a good environment.
Do you prefer to be dominant or submissive in the bedroom? What about on screen?
Submissive. I love being dominated in the bedroom, especially by other girls. I have wanted to shoot some professionally but it hasn't happened yet. I want to do some really kinky scenes, like real hardcore BDSM, I think my fans would love to see it.
What does a dream date night look like for you?
I had an opportunity to travel to the Caribbean with a gentleman recently. We flew over on a private jet which he had roses and gifts for me. We spent three days on a private beach were we could nude sunbathe. We ate fresh fruit and fish , it was amazing. He even surprised me and had another woman join for one of the nights which really got kinky and wild. I would say that date was pretty perfect.
What's your favorite type of scene to shoot?
I like multiple partners. I've gone gangbangs and orgies and they are always fun. It just makes it kinky and fun when there is multiple people. If I was going to choose one, I would like multiple men. 2-3. That's my favorite.
Is there a scene you want to do that you haven't been able to do yet?
Yes, as I mentioned, I really want to do BDSM. I also want to do a DP scene and a TS scene. I have done both of those on my OnlyFans but a studio one would be amazing.
You're in a lot of family-roleplay style productions. What do you think it is about this genre that is so appealing to audiences?
Its taboo. Lets face it, people love the idea of a milf with a step son or daughter teaching them the ways of the world. In the 70s and 80s there used to be mainstream movies all the time with that scenario. There is something hot about the idea of doing things you should do ( within reason). I play the step mom role a lot. So basically I get to fuck all these young hot porn stars. I'm not complaining.
Do you take your on-screen MILF-vibes out into the real world?
I'm not really your cougar type, lol. I'm not going to say I haven't picked up a few young girls and guys in my time, but I am a little more reserved in private. You are going to find me at a wine tasting or fine dining before I am at a wild club that's for sure.
Do you have any specific goals or aims for your career in the adult industry, or are you just along for the very exciting ride?
The industry is hard, especially when you live on the East Coast. I don't really have any goals, I would like to do this for a long time but demand will dictate that. I enjoy it and its makes me happy. I also have an OnlyFans which I shoot a lot for so I am pretty busy. When it stops being fun, I'll retire, but I don't see any sign of that right now.
What's your favorite way to spend a day off?
Morning coffee outside. Lunch at a small place with champagne. Sit by the pool reading a book listening to Jazz. Dinner out followed by hot sex!
If you could bang any woman, living or dead, who would it be?
Good question. Maybe the girl who plays Yennefer on The Witcher. I think she is incredible. She's my perfect type. In porn? Maybe Aubrey Kate. She's so hot. Every time I see a video of her I get turned on. How about a threesome with both of them?
What's something you want your fans to know about you?
I'm a pretty normal girl. I go to the gym a lot and try to take care of myself. I love to collect wine, fine dining and high fashion. I am college educated and well traveled. Basically , Im someone you would see at the gym or the store not knowing I do porn for a living.
Tell us about working with Reese Robbins in the movie My Girls No Quitter.
 Reese is a doll, She's a really sweet person as well as incredibly hot. She's actually incredible at sex and she totally got me off. I felt like she and I really fucked, it wasn't just for the cameras. Maybe she wouldn't say the same thing, but I hope she would, lol. A funny story, we actually had other things we were supposed to do sexually but the director loved what we were doing so much he told us to just go with it. I think it's a hot scene.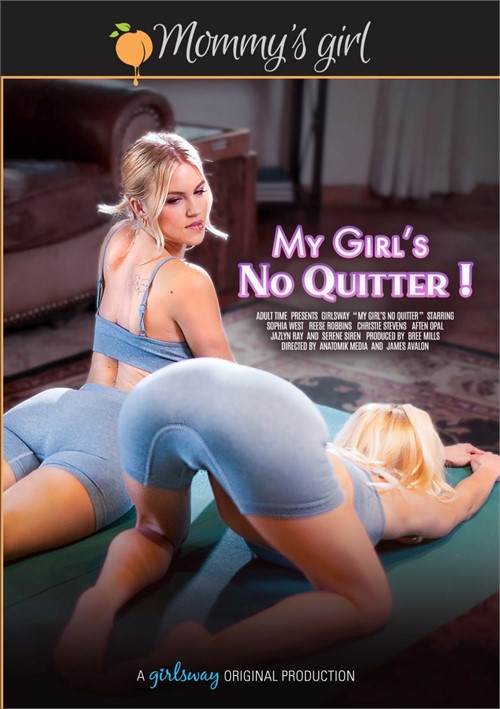 What characteristic do fans compliment you on the most?
People say I have a natural look about me. I take that as a huge compliment every time I hear it. I try to stay natural to a point as I think it works well for me. That and I have big boobs.
Talk a bit about social media. Love it or hate it?
HA! I'm not sure how to answer it. Yes, I do social media and yes I enjoy fan interaction, but honestly, I would rather not do it. I think Social Media has become a huge burden on our society. As a whole we share too much. I don't post anything negative and I don't share much about my personal life on it. I want there to be some mystique of who I am and what I'm like. It's a great way to get a bigger reach, but I have seen so many people hurt in our industry due to people making comments. We as woman ( and men) put ourselves out there in ways 99% of the population could never do. It opens us up to criticism and negativity. For some people this really hurts them. I try and not take anything serious about it. Bullying runs rampant and peoples nastiness really comes out.
What is your go-to coffee order?
I'm a coffee snob. In my home I have a very expensive coffee maker that makes the worlds best espresso. I would never spend that amount on a coffee maker but it is truly the most amazing thing ever. Just plain old coffee for me. Maybe a capachino every once and a while.
Do you have a porn role model / person you're a particular fan of?
I really don't. I admire many men and women in our industry for different things. Usually its less about  what they do on camera vs how they act when the camera is off. Some performers are maybe a little bit off putting especially to new talent so when someone really comes on set and acts like a genuine great person, I find myself really admiring them. I've worked with some really sweet people like Alex Coal, Reese Robbins, Kerien Lee to name a few. They are generally nice and supportive and make the sessions really good and it shows on camera. I really hope people feel the same about me.
What do you feel is the most valuable lesson you've learned while working in the adult industry?
Not to take things personally. Its not what I thought it was going to be and that's fine. There are times where I have wanted to work with a studio or actor and they wouldn't give me the time of day, not even a hello. That's OK, for every "no" there is going to be a "yes". Don't let anyone make you feel less because you don't get what you want. Sometimes its about getting the things you didn't know you wanted.
What traits do you think make you such a successful adult performer?
I'm a super slut but I'm also professional. I come to work on time. I am prepared, sober, ready for make up. I take it seriously. I know people are relying on me and I don't want to do anything to loose that trust. From the second I arrive to the moment I leave I give it my all. Its not just about being naked and having sex, its about doing the best job possible. The crew , the actors and the fans deserve it.
Do you rewatch your own work? If so, what have you learned from it?
Occasionally I do. I did a lot at the beginning. I do think its helpful to look at yourself to see if there is things you can improve. Mostly for me it's the acting. But as far as watching all my scenes , no I don't.
What are some things studios can do to improve the on-set experience for pornstars?
I think we must do better with new talent. I remember when I came in , no one really gave me any advice. I was kind of thrown to the wolves. I have great experiences, but I remember feeling very lonely. I wish there was some kind of mentoring program we could set up for new performers so they can truly understand the business and what's expected. The industry as a whole is very ethical so its not like people are being exploited, but I do think having someone to talk to and really understand what your getting into would be helpful.
Tell your fans what upcoming projects you are working on.
I'll be back in LA in a couple weeks shooting some new scenes. One of them is anal which I'm excited about. I haven't done an anal scene in a long time so it will be good to do another one. I'm also doing a lot on my OnlyFans and posting new content all the time with sone of the biggest porn stars out there.