Featured Porn Coming to Adult Empire in October
The featured porn series comprises the best and most memorable new porn videos in release. Adult Empire is your go-to spot to see them first, and October's batch is coming soon! Expect threesome excitement, a trip to paradise, and maybe a few Halloween scares. Check out the names of these movies, their cover art, their release dates, and the contributors who will cover them right here on the Adult Empire Blog.
from Vixen
Vixen's Threesome Fantasies series stands alongside Threesome Fantasies Fulfilled as one of the industry's classiest lineups of threesome action.
Starring: Rae Lil Black
Blog review: Jackie Daytona (read now)
Background: The Threesome Fantasies series kicked off in 2017 with a memorable cover shot featuring Carter Cruise and Riley Reid. For more, read Jackie Daytona's blog reviews of volume 9 and 10, view Chelsea's video recap of volume 8, and Dallas's blog review volume 8.
VOD release date: October 5
from Private
When some of the world's sexiest women find themselves in one of the world's most beautiful places, exciting things are bound to happen.
Starring: Dolly Dyson
Blog review: Nicole Chappelle (read now)
Background: The Private Blockbuster line includes such prior hits as Hard Riders (visit Adult Empire to read Rusk Baskin's review).
VOD release date: October 12
Space Trans
from Gender X Films
"Nobody should have to jack off in space alone." Brittney Kade and others embark to an infinity of lust and beyond.
Starring: Brittney Kade
Blog review: Dallas
Review preview: "Space Trans has a clear affection for its various sources of inspiration, but it also has the good sense never to take them too seriously."
Background: Check out the movie's official trailer here.
VOD release date: October 19
The Summoning
from Team Skeet
Team Skeet steals a page from Evil Dead in a Halloween-ready tale of malevolent spirits and mystical incantations.
Starring: Leana Lovings
Blog review: Jackie Daytona
Background: Lovings also appeared in Team Skeet's series Shoot Your Shot.
VOD release date: October 25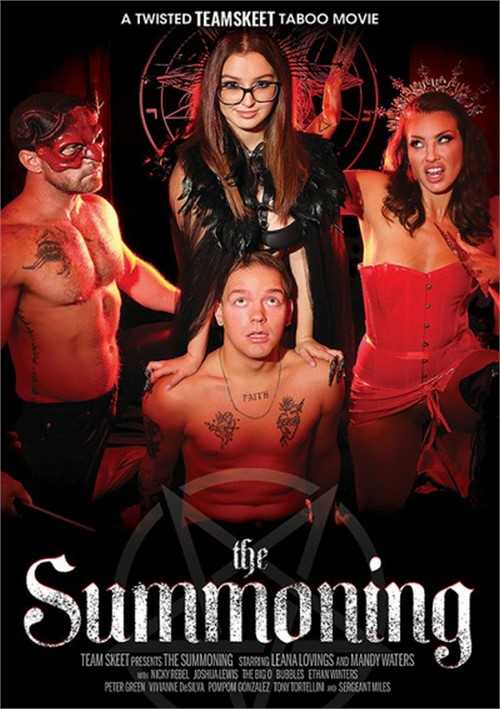 Missed September's featured vids? Catch up with them here: