Top Five Adriana Chechik Porn Clips
As one of the hottest, sluttiest porn performers in the world, Adriana Chechik stole our hearts. Whether it was her enthusiastic gang bangs, sloppy blowjobs, or raw attitude, there was nothing Adriana couldn't do. Of English, Russian, and Serbian ancestry, Adriana Chechik stuns with long brown hair, seductive green eyes, and gorgeous European features. Now she entices a new generation with her dominate streaming presence. To celebrate our new Adult Empire porn clip database, we're taking a look back on our favorite Adriana Chechik porn clips of all time. Of course, when you have a portfolio this exceptional and diverse, everyone's top five is going to look a little different. Check out our favorites below.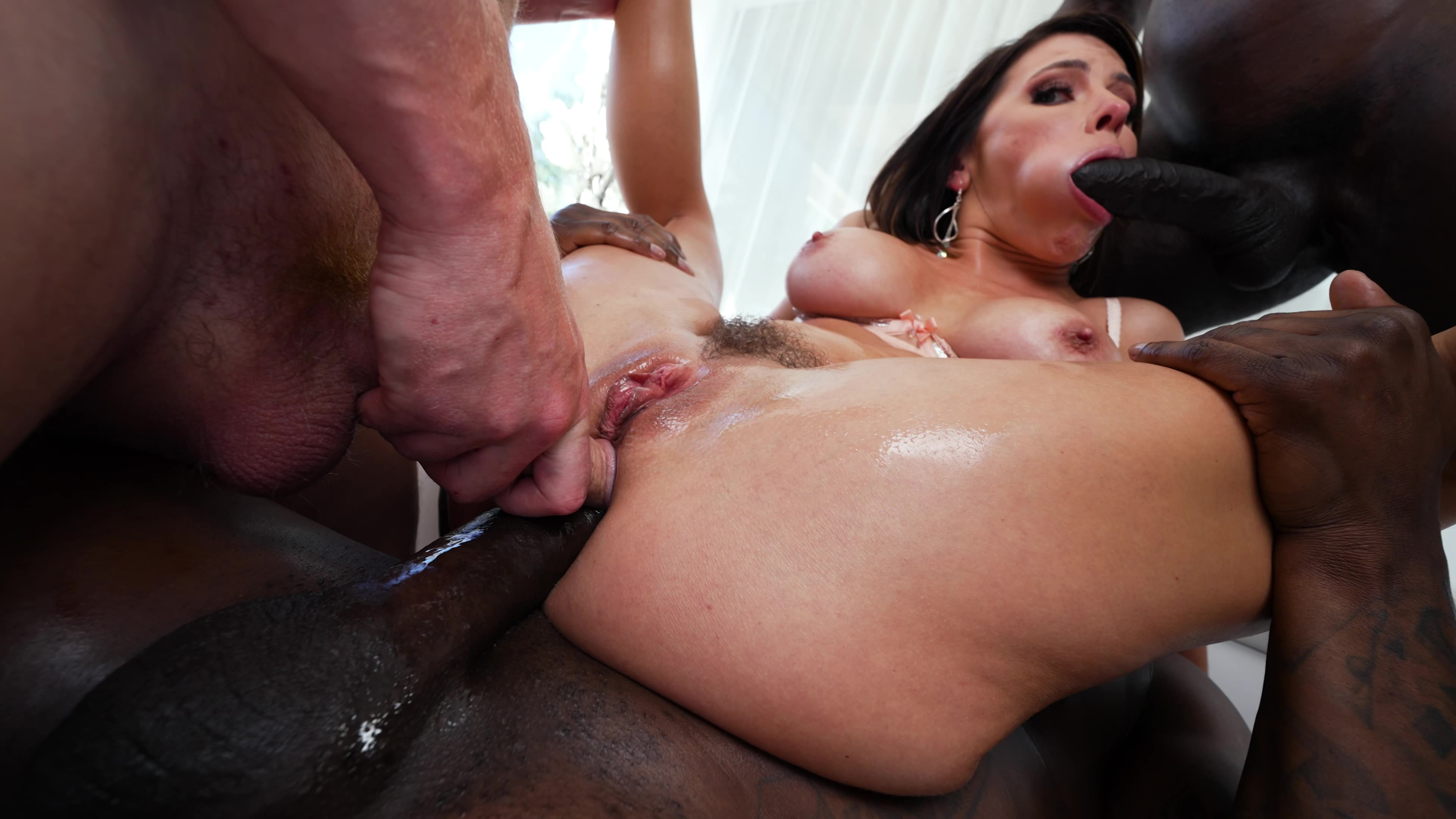 When sifting through a sea of memorable Adriana Chechik porn clips, and plenty of gangbangs, how do you choose just one? Adriana's gangbang from Evil Angel's Fill Her Up has been steadily sitting as one of her bestselling scenes since it first released in 2022, surpassing many of her much older performances. It just goes to show that someone as skilled and versatile as Adriana simply gets better as time goes on. In this performance we see her clothes getting shredded off to make room for several massive dicks ready to load and fill her with everything they've got. It's a messy affair, with liquids saturating her body, double anal abound, and plenty of triple penetration. Just look at that wonderful bush in the image above. This is one high energy gangbang.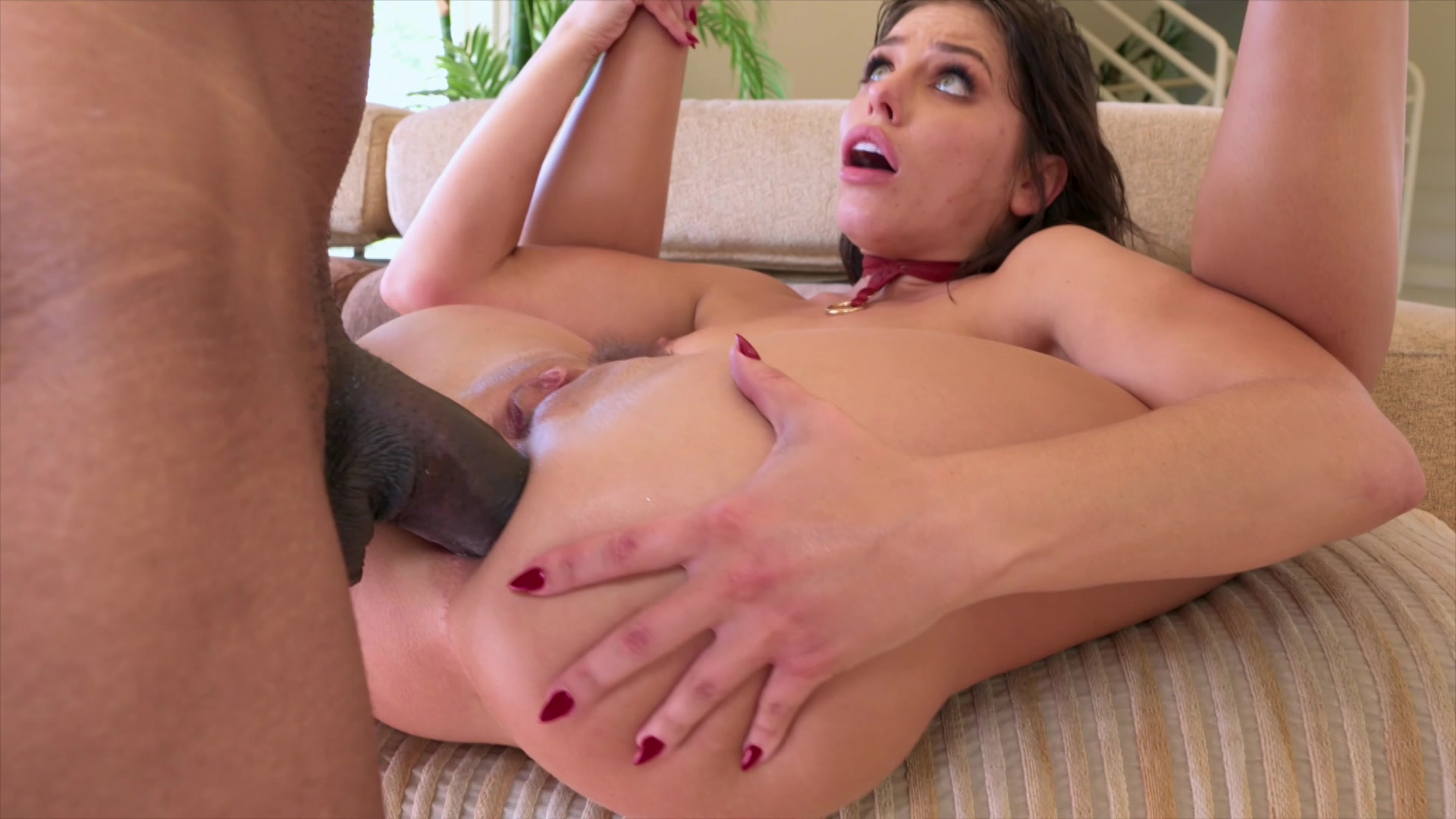 When it comes to Adriana Chechik, there's virtually nothing on her "won't do" list, which is why her extensive clip library contains nearly every type of performance imaginable. She has a stand-out clip for every type of performance you could think of, and who doesn't love a great anal moment? We couldn't think of a better Adriana Chechik anal than her explosive encounter with the legendary Dredd in Jules Jordan Video Dredd Up Your Ass 3. When two titans of the porn industry collide, you know there are going to be fireworks…and lots of screams! Adriana's asshole takes one hell of a beating in this clip, and her body contorts in a way that would impress any gymnast. That's one brave and talented asshole that Adriana has, and we're all thankful for it.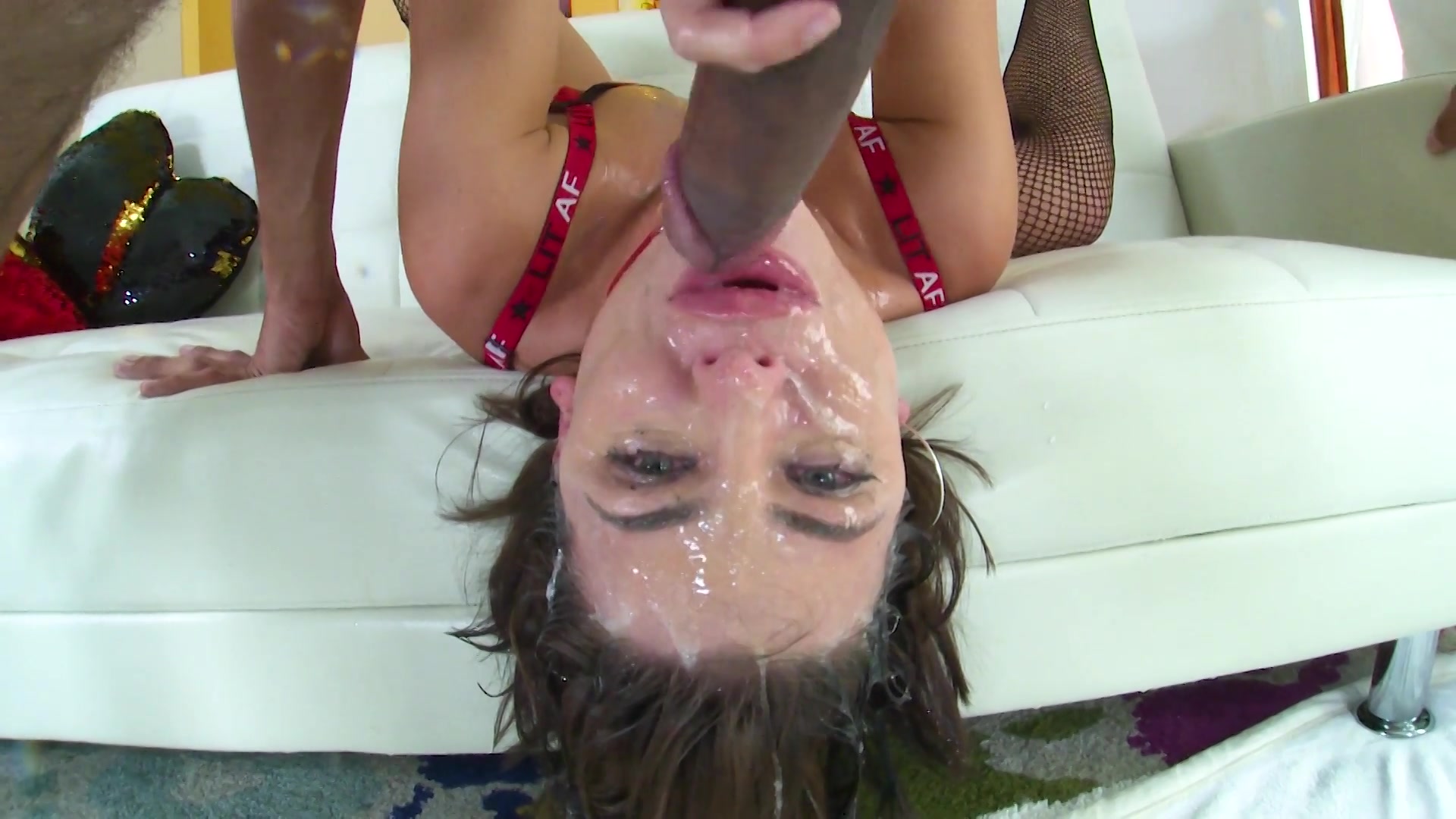 While gangbangs and anals are impressive, there's something to be said about a good old-fashion throat fuck. Did I say "old-fashioned?" I meant hardcore, aggressive, and full of gagging and jizz. Adriana Chechik can give one hell of a blowjob, but she proved her grit in throat fuck scene from Swallowed. Her throat proves as talented and elastic as her asshole, taking thrust after thrust from a destroyer of a cock. You can tell she was born for this moment, absorbing each blow with a sign of self-assuredness, as well as enjoyment. The clip ends with Adrianas' eyes watery and bloodshot, and her face completely glazed with cum that has dripped deep into her hair. That's the sign of a successful performance.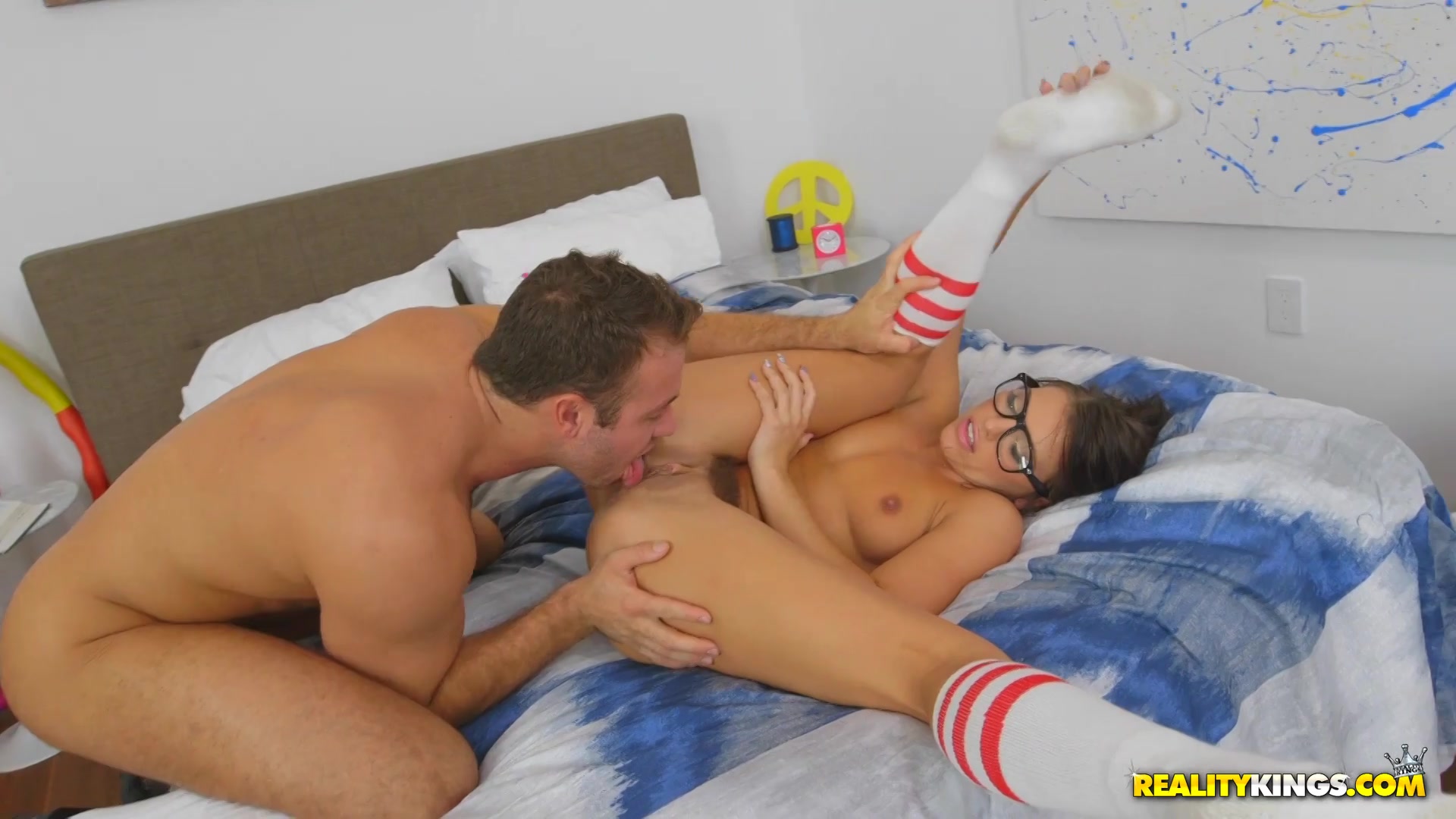 While there are plenty of high-octane specialty Adriana Chechik porn clips of gangbangs and anals and throat fucks and threesomes, it's important to remember the classic, no nonsense one-on-one fucks. Adriana's clip from Reality Kings' Sneaky Sex back in 2017 hits the spot just right. The juicy brunette performer wears big, thick-rimmed glasses and keeps her knee-high socks on to fuck her stud in the bathroom. She has a classic, cute, and slutty look, and goes through the myriad of standard on-camera sex positions flawlessly, bringing her unique Adriana sensuality to each one, and giving us the pleasure of watching her pussy get licked and fucked. It ends with an adorable shot of Adriana sitting upright, sock-covered legs in front, eating her partner's cum right from his dick.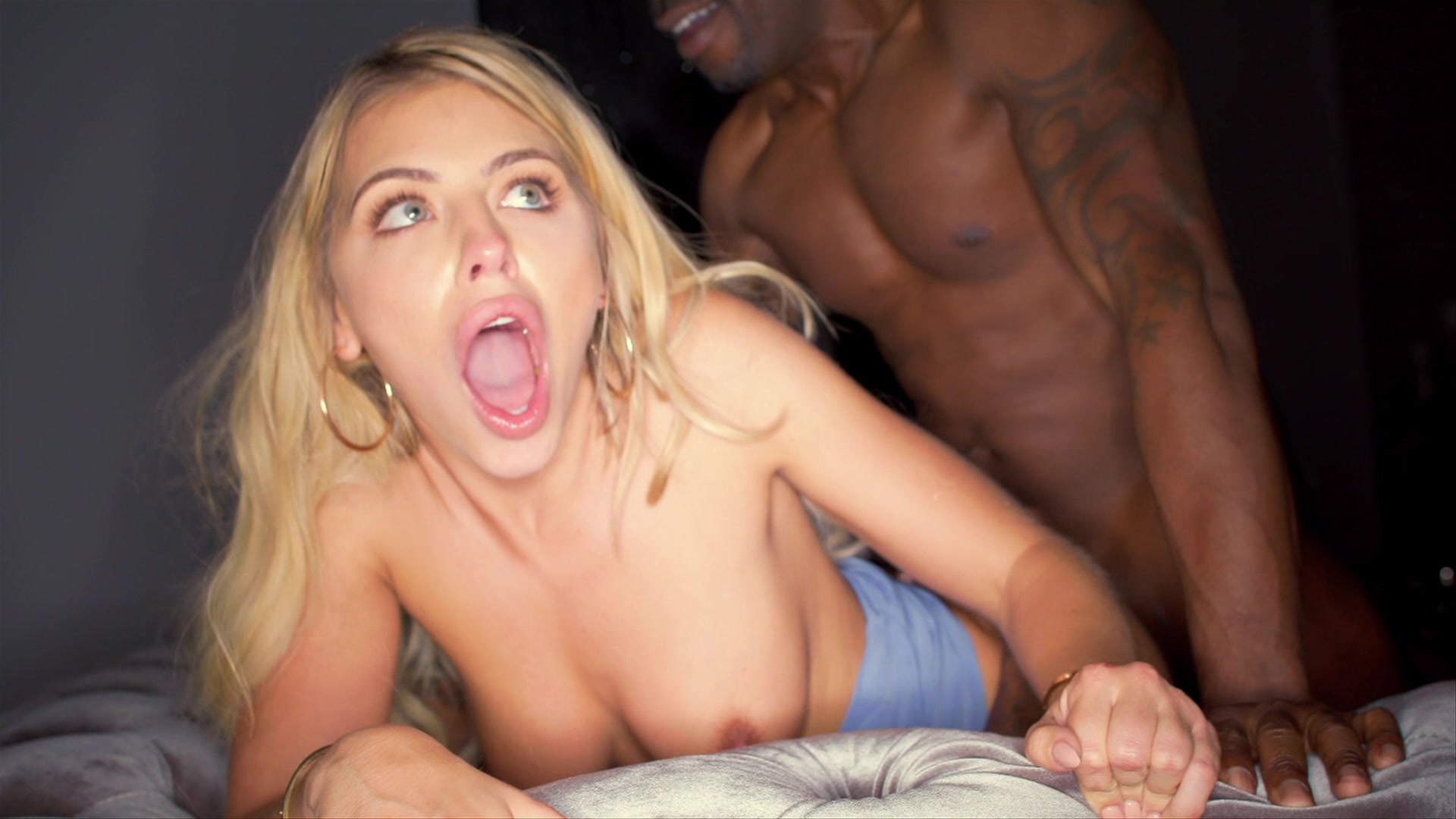 It's not every day you see Adriana Chechik as a blonde, that's why when it happens you have to appreciate the moment. Whenever a pornstar changes her look it can not only be a rebirth for them, but for the audience as well. We get to experience the fantasy of seeing our favorite performer as a whole new person (physically speaking)! Adriana's performance as a blonde in Blacked Raw V8 was everything you'd expect from a Blacked performance and so much more. She looked like an angel, with flowing long blonde hair, getting rocked by two big dicks at once. The facial expressions, open mouth, and yelps of ecstasy lay the cement for this wonderful clip that sees Adriana's ass and pussy get reamed and stretched at the same time in a magnificent double penetration. They took this lovely blonde and wore her out quite well!