Irina Vega Interview: Writer, Director & Founder of AltPorn4U
Irina Vega wasn't finding the industry niche she craved, so she created it herself! The result was AltPorn4U, a studio with a striking and unique aesthetic. In this new interview, Vega discusses the ins and outs of indie porn filmmaking, from the development of the studio to her forays into writing and much more.
Tell us a little bit about your background. How did you get into filmmaking?
As a consumer I liked alternative porn, but it was non-existent in Spain, so when I was working as a performer and I saw that I couldn't do the genre I liked, I decided to start producing it myself. I started introducing this stream through my own creations and in a totally self-taught way, working with performers who had the same concerns. A little later I founded AltPorn4U.com.
How would you characterize your filmmaking philosophy and/or style as a director?
Within indie and alternative porn, I like to carry two streams. One of them would be "the fantasy" where there is usually no script and I use music and I am creative in editing to play with the images, as if it were a video clip.
The other would be a more "realistic" style where I do interviews with the performers to get to know them in a more personal way, I like to bring them closer to the public and show that they are very open people with whom you can have very interesting conversations and then we go on to discover their way to have sex in the most intimate and real way.
Tell us the concept behind AltPorn4U.
AltPorn4U is a community where indie porn directors, photographers and other independent artists have a place where they can share and show their own creations. All gathered in one place to show users that other sensibilities in porn are possible.
How do you define "ethical porn"?
I think it is a type of porn in which values are very present, they are reviewed and put into practice to promote diversity, equity, etc. of the performers and all the people involved in the creation of a porn film.
Is there a particular movie or scene that you think best captures your own individual aesthetic?
The Black Stripes and Wicked Shots.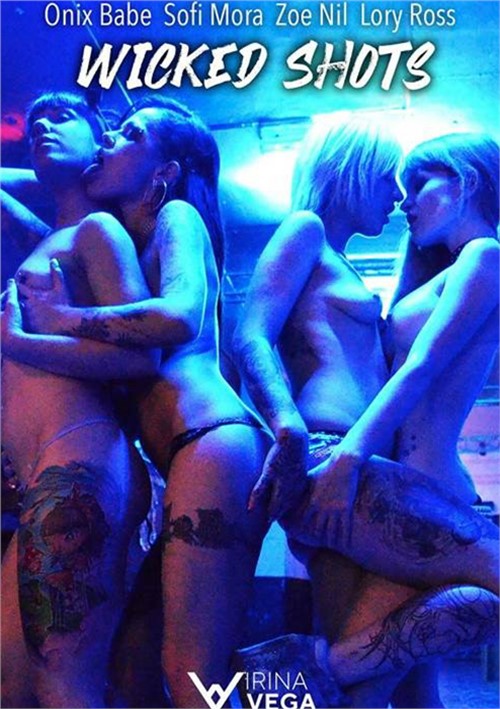 Tell us a little bit about your erotic novels (Dame más and No pares).
Both novels are part of Cómplices (Partners in Crime) series which is about a young couple who started swinging. The novel is classified as erotic, but it really is quite porn 🙂 There are also chapters that are stories of real swinger couples.
Julia and Hugo start to play with their limits and challenge each other to do different crazy things. It's a lot of fun because readers tell me that it gives them ideas to do with their partners. [Check out the book here.]
What's your typical writing process? Did you always have a passion for writing?
I have always had a lot of imagination. Most of the things I have always kept in my head, or I have written small texts in notes about the general idea. I liked that the publisher Penguin Random House offered me this opportunity because I finally took all those notes (the ones that I had not used in porn scenes) and developed them for the novels, playing with the characters.
At first it was a bit difficult for me because it was a new format for me, but when I start writing, everything flows.
Take us through the development of a typical movie, from initial idea to shooting to editing and release.
There are two options. One is to take those idea notes that I have written down. So I talk to different performers and tell them the idea, to see if they like it and want to do it with me. Something always changes because I like them to contribute ideas and enrich the original idea.
The other option is that I talk to performers and ask them what they would like to do. Maybe they want to make a sexual fantasy that they haven't done yet, or maybe they want to explore an aesthetic . . . then the process is the same as the other one, but we are building the script together.
Do you read much erotic fiction? Who are some authors who have inspired you?
I haven't really read a lot of erotic novels before. I have read Anaïs Nin and I find some stories very extreme . . .in 1940! Unbelievable!
I have always really liked reading other genres, but now I'm beginning to read it and it is another format apart from porn that I am loving. It makes your imagination fly a lot and the way to get excited is very interesting and intense!
What are the biggest challenges to being an indie porn filmmaker?
Indie porn directors make "auteur porn" and sometimes it's a bit scary that if you have a crazy idea: it's difficult to carry out, you don't have the resources to produce it…
As we don't have investors or much support (the mainstream eats everything) we have to look with a drop count where we invest the money.
But in the end I think it is liberating to work without thinking about statistics, I do my work because I really like to be creative and it is all I can ask for to make my job interesting and fun for me 🙂
Who are some other indie and alt porn filmmakers whose work you admire?
I really admire Jack the Zipper, I love his films, I find them very creative, alternative and very hot.
Another production company that I recently discovered and I love is Hardwerk, they make gang bangs like video clips, playing with music and images… it's amazing.
If budget limitations were not a factor, what would be your dream project?
I think he would create Partners in Crime in a porn series! With real performers, making a chapter with animation… with elaborate scripts, cinema quality and real explicit sex. I could make it erotic if Netflix caught her haha!
It would be great! There are readers who have asked me if I would ever make it real! Well, it would be the moment!
What porn trends do you find the most exciting? In contrast, are there any trends you wish would go away?
I really like to see new and different things… that's why I like indie and alternative a lot.
I like the gang bang, but the one from Hardwerk haha
And there are categories like "teens" that I would eliminate for obvious reasons.
If you weren't involved in the adult industry, what type of job do you think you would have?
I studied electronics, so maybe something related. Although as a child I had always wanted to be a biologist, so I probably would be. I would be fascinated to study the behavior of animals in the wild and make documentaries 🙂