AE Predicts the Hottest Porn Trends For 2022
What will 2022 bring to the wonderful world of adult entertainment? Adult Empire's bloggers return with more predictions in this edition of our popular yearly series.
Pornstars

"Kenzie's got the look, the body, and the personality to become an 'it girl' in the adult entertainment industry. Kenzie only appears in a few movies currently on Adult Empire and recently told AVN, "I've got to make sure that I'm not overdoing it right off the bat.  I don't want to take too big of a bite and then not give people what they're used to. Right now I'm about quality over quantity." () She launched her career in the industry as a Vixen contract star but now that her contract is over, she's expressed interest in exploring many other studio options in. I believe we'll see Kenzie working with many other studios, performers and gracing the covers of many movies in 2022." (Madison)

"Part of my daily routine at Adult Empire is to browse through the day's new releases. One thing that almost always stands out is a porn newbie on the cover of a movie from the Vixen Media Group. Perhaps it's because the company's movies are usually bestsellers, or perhaps it's because their box-cover aesthetic resembles a fashion magazine. Either way, it almost always screams 'Here's a star who is going places!' Sonya appeared on the cover of Natural Beauties Vol. 15, and I think it'll be far from the last such spotlight she snares." (Dallas)

"She popped up in her first feature at the tail-end of 2020, and our very own Dallas even predicted a great 2021 for Blake. He wasn't wrong, as the all-natural, stacked young blonde built up a nice portfolio over the year, working with studios like New Sensations, Blacked, Porn Pros, and Deeper. However, her appearances were not oversaturated and thus she still feels like a fresh, perhaps unexplored prospect. I've come here to make an even bolder prediction and say 2022 will be her true coming out party and she claws herself a premier spot atop the current pornstar mountain. Her well-meaning look juxtaposes almost too nicely with her bombshell body, but if there's one thing we know about porn it's that disgusting old men love to see young women ravaged, and that's what drives a good majority of the market. As she spreads herself further her fire will burn exponentially brighter." (Jackie Daytona)

"Last year just before our predictions Angela White's 128 week streak at # in the PULSE ended and I predicted in 2021 she would rise back to the top and ride that wave again. Well, that easy prediction came true as she regained her top spot status and held it all year with the exception of one week where Gabbie Carter took over.  I think as far as the PULSE is concerned Gabbie Carter kept the pressure on most of 2021 and just maybe she grabs the top spot again in 2022.  As far as other shining stars that could get lots of attention in 2022 is sexy blonde Blake Blossom who is causing a stir in more ways than one.  I also have my eye on a hot newcomer Jasmine Wilde, this girl drives me wild.  Aside from a perfect hot body and amazing eyes, her performances are really hot.  I hope she stays busy making many films throughout 2022 because I think she will get a lot of well deserved attention.  I also have my eye on Melody Marks who has been featured in many new releases – she is very fine and I can see her having a breakout year as well." (Chase)

"Casey Kisses has already accomplished a great deal, but I foresee her doing even bigger and bolder things in 2022! Her impressive autobiographical turn as writer/performer in Casey: A True Story showed the true breadth of her talents. This seems likely to open her up to a new range of featured acting roles, the sort that traditionally have been less common for trans performers." (Dallas)

"Sweet and petite is how I would describe Coco. She only joined the porn world in early 2021 but since then she's filmed with major studios such as Blacked Raw, Deeper, Elegant Angel, and Hard X. Coco is up for the 2022 best new performer XBIZ award and the AVN award for best new starlet. I think we can all look forward to seeing what else Coco has to offer in 2022!" (Madison)

"Born in Poland but raised partly in the USA, Preslee is the ultimate hybrid of Euro starlet and American bombshell. Even her accent, which dances between elegant European and jazzy American, enhances the effect. She's the sort of star whose scenes seem equipped with a failsafe feature — once you hit "play," you feel compelled to watch to the very end! Porn is a global phenomenon, and Payton perfectly embodies that cosmopolitan flair! With the pandemic (hopefully) easing in 2022, we may see more European stars finding their way to Porn Valley to make an even bigger splash." (Dallas)
"They say great minds think alike, well I say even greater minds think even more alike. Like Dallas, I predict an explosive year for the Polish-born pornstar. She's become red hot in a matter of months and is going to be inescapable in 2022. Her absolutely boisterous boobs and dump truck curves make her impossible to ignore and the focus of any scenario. She possesses all the tools that forces one into stardom in this industry but with an Eastern European look that adds just enough difference to make viewers feel like they're getting a little extra mystique. An embodiment of the femm fatale, if she stays on course she will dominate covers for a long time to come." (Jackie Daytona)

"While she may be relatively new to the industry she has certainly made a name for herself as a busty blonde bombshell (try saying that three times fast). I foresee her appearing in even more scenes in the next year and I can really see her going far in the porn world!" (Susan)
Genres
Directed by women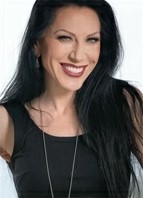 "Women can do anything… including directing hot porn movies! There are a growing number of women in the industry who are calling the shots behind the camera. Mason, Kay Brandt, Kayden Kross, and others have set the bar pretty high for all directors. I think in 2022 we'll see more female pornstars trying their hand at directing." (Madison)
Family roleplay and more
"I think that family roleplay will continue to be popular and dominate especially on AE Unlimited, there are lots of great films with young curious teens who push the envelope right there at home.  Otherwise we saw some spikes in the Couples category the past year and I think that may have become a trend in 2021 when people were home to spice things up and have those date nights with their lover and make porn a part of the fun.  What a great way to get her in the mood and help explore different fetishes and fantasies together.  The trend shows that she is into it and I think that will continue to be a thing for 2022 with the inclusion of the partner sharing in the porn and the Couples, Romance and Popular with Women category will continue to take off." (Chase)
Nostalgia for print pornography and feature porn
"Porn entertainment has slowly moved away from the physical objects it used to be attached to. The glimpse of a Playboy logo across a magazine cover was once the first intimation of a sexual thrill for several generations of adolescents. As recently as 15 years ago, watching a high-quality porn movie almost always meant purchasing or renting a DVD. In 2022, though, we experience adult entertainment via the streaming magic of laptops, HDTVs, smartphones, and tablets. Yet just as we retain affection for analog tech like long-playing records, I believe we'll continue to have some attachment to the aesthetics of adult entertainment in a physical medium. I can envision an influx of porn that draws stylistic inspiration from vintage pinups, Playboy covers, old-school DVD covers, and other vestiges of retro erotica.
Similarly, big-budget feature porn has fallen by the wayside, a victim of porn piracy and changing tastes. But a quick glance at sales figures on the AE website shows that blockbusters like Pirates still sell stupendously well. While the heyday of the multi-million-dollar porn parody is probably gone, I think 2022 will see several old-school spectacles that call back to the era." (Dallas)
Performer-focused independent labels
"Since the pandemic halted productions across all porn studios we've seen more performers come forward with their own labels. Sia Siberia, Purple Bitch, and Little Puck just to name a few.  I believe in the future we'll see more stars starting their own studios. This leaves the performer in charge of who they film with and what type of scenes they want to participate in." (Madison)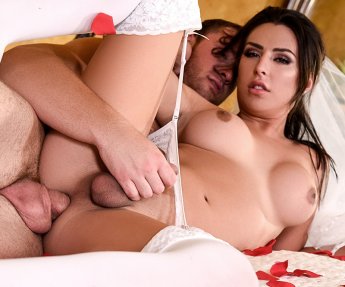 "If you lick your finger you can usually tell which way the wind is blowing, at least that what they did in old-timey movies. Well, by that logic if you lick a penis you can see where the adult industry is going, and I say Trans porn is going to make a bigger dent in 2022. As the grouchy sexually repressed boomers continue to fade into dust and become stars in our universe, the younger generations continue to expand into sexual freedom and make the best of the remaining years on this burning planet by sucking girl dicks, plowing their asses, and savoring every minute of it. As the arbitrary lines disappear, we become one collective mouth sucking on the big dick of social liberation." (Jackie Daytona)
"With the advancements in technology in recent years we have seen that the future and porn really can go hand in hand, with that being said I think we can foresee more studios and big name stars try their hand at virtual reality porn to really bring pleasure to the next level for viewers." (Susan)
Studios
"It may not seem like much of a prediction to say that an established brand like Marc Dorcel will trend in 2022. But things are a little different this time! The company just announced a significant revamp of its brand, right down to retiring the iconic wax-seal logo. (I will miss the classy boudoir vibe that it evoked!) Such a sweeping change carries plenty of risk, of course, but I think Dorcel will scale even greater heights with the new approach. After all, it is the company's commitment to quality, rather than a specific look or feel, that is at the root of its success over the past four decades. (And should we become nostalgic for classic Dorcel, well, the extensive back catalog is still alive and kicking on Adult Empire VOD!)" (Dallas)
"Making their way into the scene bringing viewers a look at live action hentai this studio has really surprised me in how popular they've become and how fast they turnout content. While the storylines may not be for everyone I must say they've really grabbed my attention with their interesting cover art and I highly recommend them if you're looking for something new and out of the box." (Susan)

"Perhaps the biggest trending genre will be no genre at all, at least in the conventional sense.
Porn is understandably obsessed with labels. After all, labels are what connect customers to porn content! But I love what PansexualX is doing: jettisoning the conventional porn keywords and focusing on raw sexuality, plain and simple. It's like porn that's burned its way through the crucible to attain its purest form. This disarmingly low-key concept could be one of the 2022's biggest vogues!" (Dallas)
"We live in an age in which people are becoming less afraid to explore the deepest reaches of the human psyche. As Pure Taboo continues to make movies that blur the lines of what's considered commonly acceptable sexual behavior, they will become a heavier gravitational pull on the audience market until we're all swapping girlfriends and getting tied up by our stepmothers. Or maybe I'm just a freak. Either way, their movies are tops, baby!" (Jackie Daytona)
"SexArt got some great attention this past year with 'Natural Beauty Vol. 3' streaking at #1 in the PULSE for over ten weeks.  I think that attention from that film will reverberate to SexArt and give them renewed scrutiny in 2022 as viewers will take a closer look at their well-produced and artistic beautiful movies.  I expect them to have another new release that becomes a bestseller sometime in 2022.  Marc Dorcel films always get a lot of attention and they have been banging out the new releases this year.  If they keep that up they will definitely dominate in the studio attention as well." (Chase)
"Every year Vixen Media comes out with bigger and better films. This studio has been around for a good while now and I hesitated to even add Vixen Media to my porn predictions but I just know that 2022 will bring about something great. Will they add another studio to their portfolio like they recently did with Slayed or will we see a blockbuster adult film from them? Either way they continue to film with the hottest stars and push the limits for all to see." (Madison)
Toys
Couples toys and more
"As I said earlier I think the couples trend has been reinvigorated and that could transcend also into the sex toy department.  I think we see an increase in the popularity of toys that couples enjoy together whether that is massage oils and lubes all the way into fetish toys and BDSM.  There could be a spike in the magic wand as a great tool couples can use for her intense pleasure but she can also use when she feels needy but is alone.  Recently there seems to be an increase in movies where couples are also using sex toy body parts or complete dolls to join in the fun.  Maybe those videos spark and interest and create a trend of body parts and dolls purchased for joint use, not just individual use.  Each year certain fetishes and trends that once seem taboo become acceptable and even trendy, that is the natural progression of life.  One of the most popular questions on the dating web sites is "Would anyone be surprised by going through your personal belongings?" and the answer to the question is mostly yes.  So as it becomes an acceptable part of life the real question is, what do you stash in your closet, or under your bed?" (Chase)
Men embrace solo toys
"My sense is that when it comes to the average cisgendered, straight male, sex toys can be a tough sell. Most men have solo routines that never required sex toys to begin with. Why purchase an elaborate contraption when self-pleasure is, well, quite literally at hand? Perhaps it's wishful thinking on my part — I do work for Adult Empire, after all, and we sell sex toys — but I could see 2022 as the year when many men finally realize that sex toys can be an essential part of their sexual repertoire. Whether for solo time or when with a partner, a few choice playthings can yield major sexual dividends. And if the pandemic does indeed ease up this year, we may all be in the mood for something new and exciting!" (Dallas)
Pornstar & realistic body parts
"What is it like to be inside your favorite pornstar? Every year we see quite a few hot stars get their parts molded and shaped into sex toys so their fans can experience what it's like to have sex with them. Mouths, asses, vaginas, and more – who will be the next to have one of their sexy parts molded?" (Madison)
Sex toy clubs
"Who knows what the next great sex toy will be? That's too hard. What I can tell you is I expect innovation in the way we use our toys. Much like books are more fun with book clubs, I see sex toy clubs coming in the future. Imagine this: you get together with your girls, bring a few bottles of pinot grigio, pop on a Jason Mamoa movie, and everyone takes out their favorite sex toys and goes to town on themselves or, if they're feeling frisky, each other! Is it wishful thinking? Perhaps, but I want us to grow closer together." (Jackie Daytona)
UP NEXT: