Newest and Hottest VOD Porn Studios: April Edition
At Adult Empire, we offer scores of VOD studios, all available to stream instantly for maximum convenience. Each month, we add movies from newly signed studios to provide even more options! In this roundup, we've collected the latest new studios in a convenient guide to what's new on VOD. The offerings for all of these studios will continue to grow in the coming months. Many are also available as part of Adult Empire's Unlimited streaming subscription service!
Gamma Entertainment studios
(New to Unlimited)
Select content from Gamma Entertainment is now available on Unlimited. Stream movies from 21 Sextury Video, Fantasy Massage, Girlsway, Pretty Dirty, and Web Young. See flicks from esteemed directors like Bree Mills and more!
Spotlight movie: The Business Of Women
Girlsway's debut movie is a sleek, sexy noir that helped kick off the brand in style. See where it all began!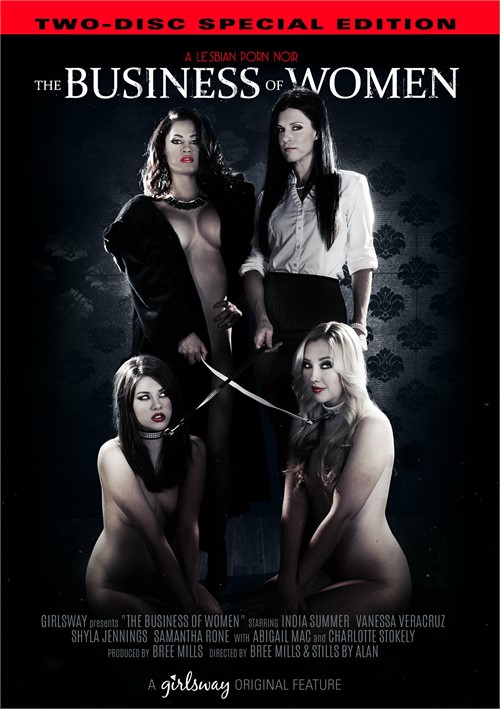 ____________________
Iris Keenkade describes herself as the "Handjob Queen," and her boast is not an idle one! She strokes dick, dominates you, and gives you perfect, tantalizing instructions on how to masturbate. Fans of the JOI genre ("jerk-off instructions"), take heed!
Spotlight movie: Downfall
How far would you go to satisfy your deepest desires? Would you surrender your life, career, and everything you've worked for? Some people do! Downfall is an intriguing scene, the full context and impact of which is evident by reading the movie's blurb, which gives you an idea of the shocking backstory of the lusty handjob and blowjob depicted.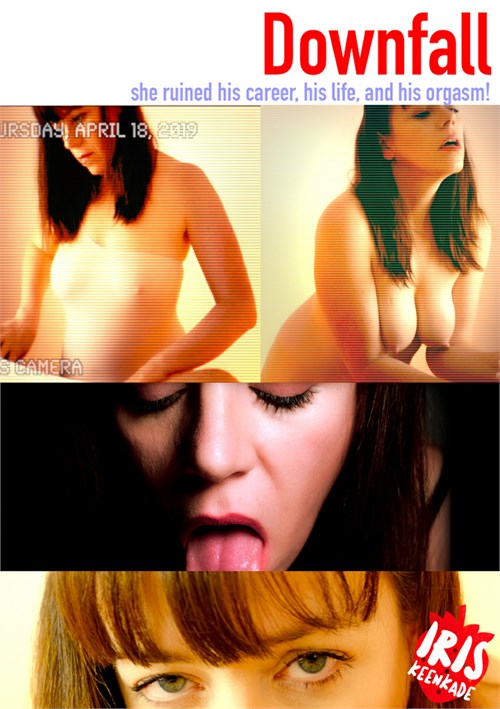 ____________________
(new to Unlimited)
Shane's World is the college experience you wish you had! College-age babes get into all sorts of campus shenanigans in a series of movies that was once described as "The Real World meets gonzo style pornography." Trivia: Alexis Texas shot her very first scene with the Shane's World imprint Frat House Films!
Spotlight movie: College Guide to Threesomes
You know you're in for a wild ride when a movie begins with a Twilight Zone parody that ends with the narration "You are now entering The Threesome Zone." Jack Venice, who seems the very distillation of the carefree frat guy we all recall from college, leads the charge with a most unusual means of persuading his girlfriend to have a threesome: claiming that he has three testicles and can only receive true sexual release if another girl joins them in bed. (He even uses fake tears to complete the effect.)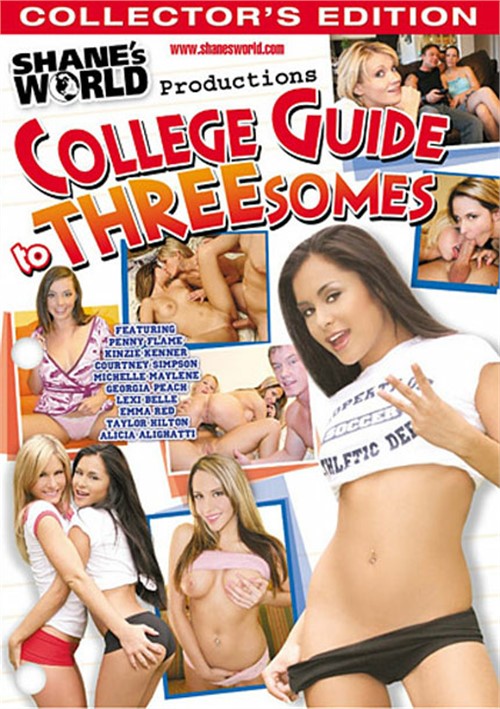 Browse on Unlimited >>
____________________
As the company's official website gleefully exhorts, "Let's doe it like rabbits doe it" (accompanied, of course, by a logo featuring two rabbits doing what rabbits do). #LetsDoeIt is the rebranded name of PornDoe Premium, a label known for its Euro porn in a wide range of niches (kinky in-laws, pin-up girls, transgender action, and more).
Spotlight movie: Her Limit Vol. 2
The opening teaser of Her Limit contains the sort of apocalyptic choral bellowing that is usually reserved for the arrival of the devil. It's not Satan who arrives, though, but instead tests of endurance, as stars are taken to the very threshold of pleasure and pain.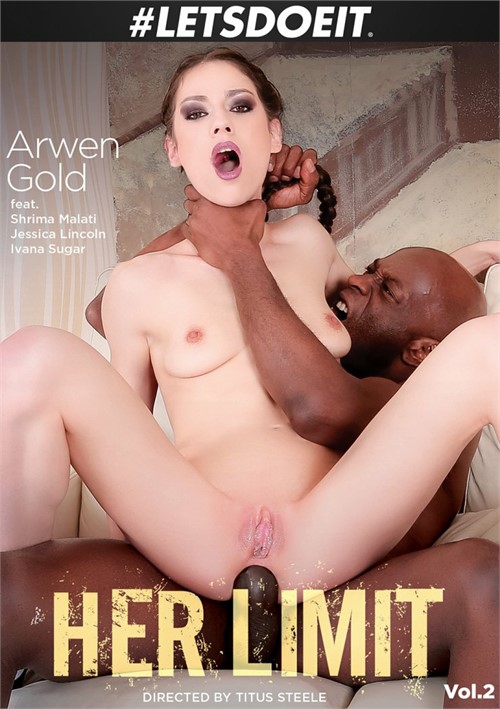 Browse more >>
____________________
Mile High Media, the same company that brings you high-key studios like HardX and Sweetheart Video, delves into the wild, weird world of family roleplay.
Spotlight movie: Daddy's Girl
Athena Faris and more are truly the apple of Dad's eye . . . luscious, ripe, and ready for the picking.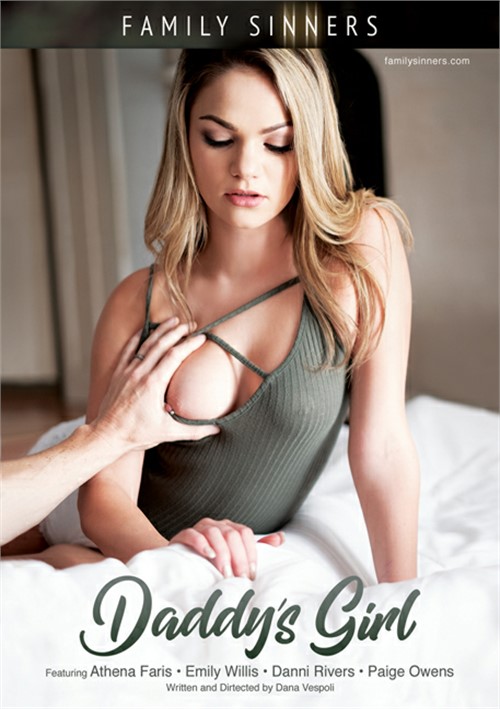 ____________________
"Epic fantasy entertainment for adults." Game of Thrones is famous for its nudity, but even it can't match the explicitness of an outright porno. Bare Maidens takes the fantasy genre and turns it into a full-blown adult movie, complete with costumes and period details to set the tone. "Our goal is to create the highest quality and immersive world with video, pictures, stories, maps and more," notes the brand's official website. Bare Maidens makes for an excellent companion studio to Whorecraft!
Spotlight movie: Sacrementum
Join in Bare Maidens' series Arta: The Known World for epic erotic adventures featuring Anya Olsen, Gia Steel, and more. ("Sacrementum," in case you were wondering, means "oath.")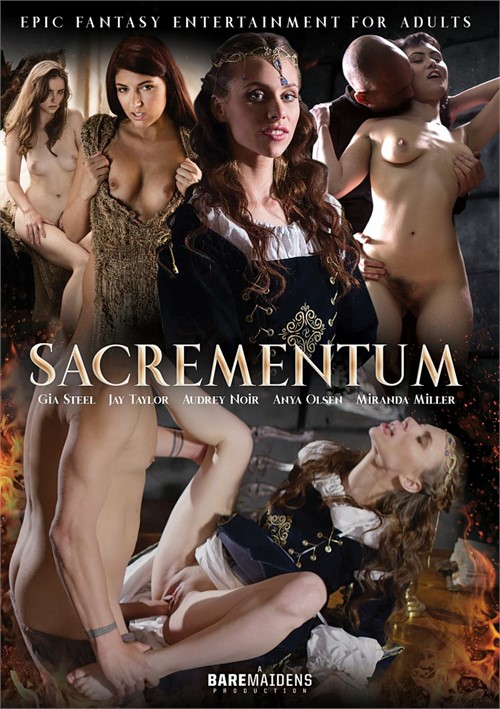 ____________________
The fetish famous brand presents individual clips tailored to dark BDSM niches.
Spotlight movie: Pizza Delivery Guy Gets Seduced and Fucked by TS Foxxy
A erroneous pizza delivery becomes a saucy liaison for TS Foxxy! The clip also includes a fun behind-the-scenes segment at the outset of the scene, featuring candid chat from the two actors.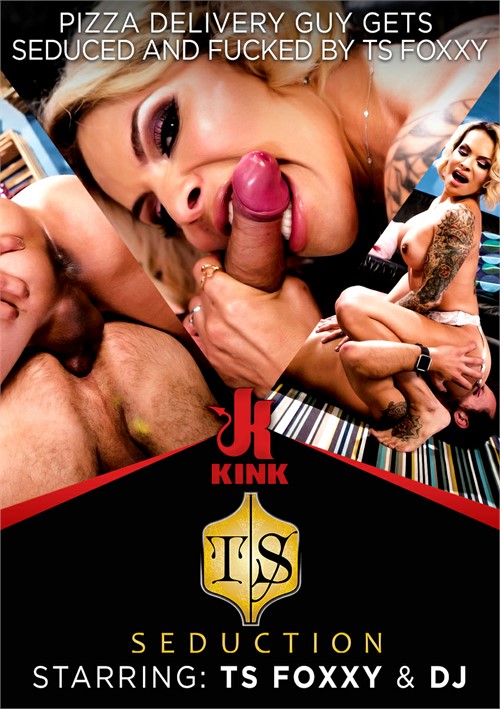 ____________________
(new to Unlimited)
Get kinky on Unlimited! Learn more about this popular BDSM studio in our archival blog post.
Spotlight movie: Shush: A Lesbian Blackmail Series – The Complete First Season
Blackmail, deceit, and pure passion pervade in the scandalous story of a lingerie company. This five-hour series shows you that Kink can go far beyond simple fetish play and into the realm of incisive drama!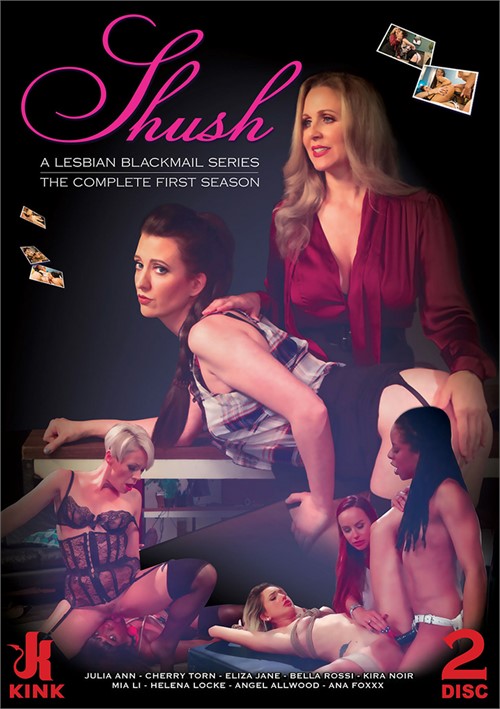 ____________________
Hush Hush Entertainment, familiar to many porn fans for their "mega-pass" websites, brings you True X, a brand loaded with their signature themes, including interracial, anal, and more.
Spotlight movie: BBC Advanced Anal
The proportions on the cover of BBC Advanced Anal tell you the whole story! Cover model Nickey Huntsman contends with Dredd's stupefying endowment in scene three. She's barely able to fit the tip in her mouth! And that's before the anal action begins . . . and her co-stars are in line for similarly deep-digging action!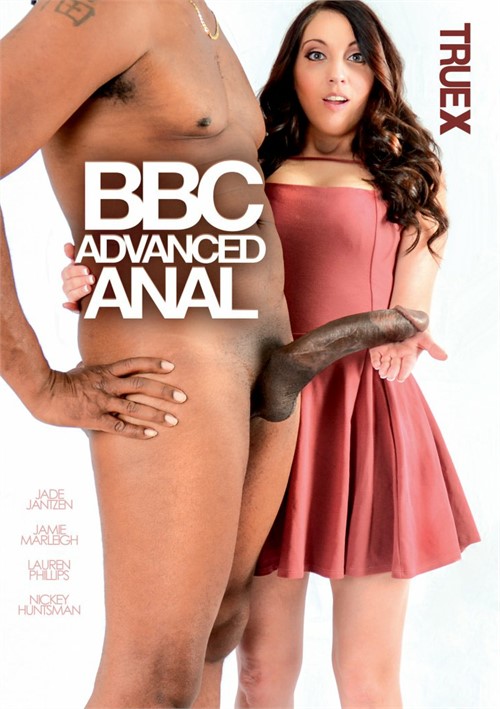 ____________________
As Woody Allen once famously observed, "Sex is the most fun you can have without laughing." Fun Movies embodies this spirit with Austrian amateur content with themes like latex, casting calls, taxi hookups (see below), and much more.
Spotlight movie:
Behind the Scenes: Backstage im Sex-Taxi
The meter in this cab spins at a pace that rivals the throbbing thrusts of the cab's driver. He hooks up with every beauty who hops into his car looking for a "ride." (The movie features the interesting visual touch of "fast-forwarding" through the repetitive parts, giving it a fast, exciting pace.)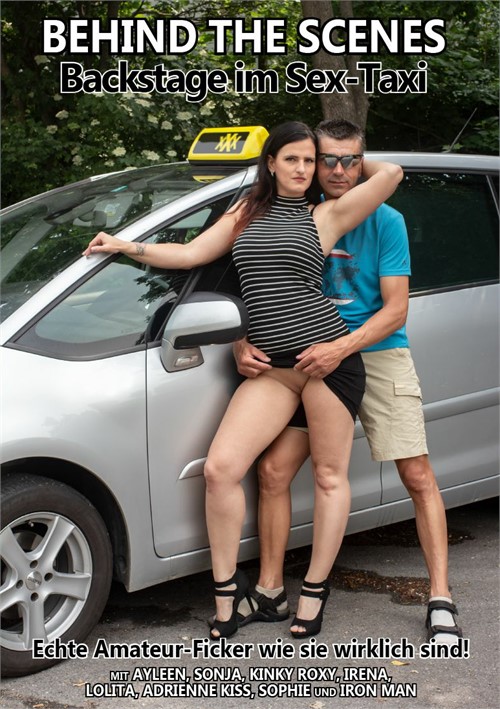 ____________________
"Porn. By Women." Made-for-women porn is a rapidly growing genre, one that promises to expand the very idea of what a porn movie can be. As stated on their website, Bellesa's mission is to "depict women as they truly are — as subjects of pleasure, not objects of conquest." The studio's first efforts have been directed by Jacky St. James, well known for her many sophisticated porn dramas for Sweet Sinner and New Sensations.
Spotlight movie: This Isn't Cheating
What constitutes true infidelity, and what is simply a forgivable lapse in discipline? This Isn't Cheating posits that Jenna Sativa may just be able to get away with some hanky-panky when her boyfriend is away . . . as long as it's solely between women. Things may get much steamier and much more complicated than she expects, though . . .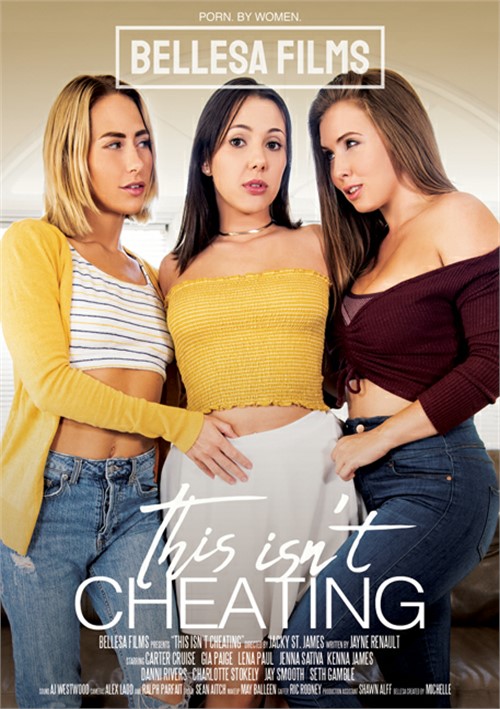 ____________________
Porn for women, made by women! Learn more about this exciting new imprint in our archival blog interview with Jane Doe's creator.
Spotlight movie: Lesbian Encounters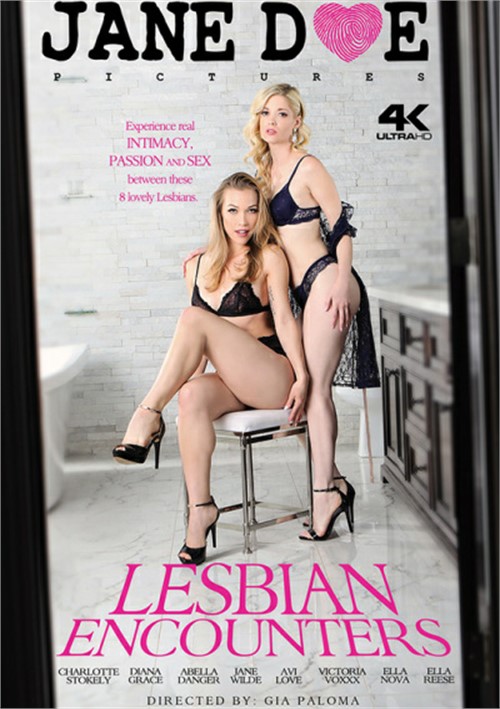 ____________________
<< View March 2019 | View May 2019 >>
View the full list of Adult Empire On Demand studio offerings here.