Director Ricky Greenwood: The 'Sinful Nun 2' Interview
If making an incredible piece of erotica atones for one's sins, Ricky Greenwood's soul is pure white. He's gained praise for his thoughtful, cinematic porn movies that call to mind classics from the '70s and '80s. His latest is Confessions of a Sinful Nun 2: The Rise of Sister Mona (now available on DVD), the second in a proposed trilogy of nunsploitation movies for Sweetheart Video. He chatted with Adult Empire about the challenges of making the sequel.
What was your first exposure to the nunsploitation genre?
I was always curious about all exploitation movie. I remember watching Alex Fridolinski's movie They Call Her One Eye on DVD and in the bonus they have a trailer section — I found Gianfranco Mingozzi's film Flavia, the Heretic. I was so obsessed with this movie, I tried every video store around my small town but nobody had it. I'd forgotten about it until I found a VHS of it a few years later, buried in the back of an old video store—I watch it and it blows my mind. This movie is incredible. After that I read books about the genre and tried to find all the movie listed in the books. Jess Franco's Love Letters of a Portuguese Nun (1977), Jerzy Kawalerowicz's Mother Joan of the Angels (1961), Domenico Paolella's The Nuns of Saint Archangel (1973), Joe D'Amato's Images in a Convent (1979), and the extraordinary movie from Ken Russell, The Devils (1971). All those movies are unique and original. I love the atmosphere, the theme and the over-all look of them. I also love blaxploitation, women in prison, sexploitation or r*pe and revenge films of that era, but nothing is better than a good nunsploitation film.            
You described the first Sinful Nun movie as a homage to Ken Russell, Jess Franco, and Joe D'Amato. Who were the primary creative influences for part two?
They are still the main influences for part two, but for this one we bring some new characters, one of them is called Mother Joan, so I guess Jerzy Kawalerowicz's movie Mother Joan of the Angels was one of the influences for it.  
How did the returning cast react to the news of a sequel?
Nina Hartley, Mona Wales, and, of course, the amazing Charlotte Stokely return in the sequel. They were all really excited with the continuation and their characters stories and new scene partners in this second volume.  Confessions of a Sinful is a trilogy. So it was important for me to bring back some character from the first movie. Sister Charlotte and Sister Mona are the main character in the movie so you will so even more of them in the third one. 
How did you choose the movie's new cast?
I always cast my movie with people I like and hope I could work with. Magdalene St. Michaels [pictured below] and Kenna James are incredible and I'm so lucky I had the chance to work with them. And I will work with them again for sure. Serene Siren was a revelation, I had a chance to direct her for Lesbian Babysitters [16]and she blows my minds, so when one of my actresses had to cancel she was my first call!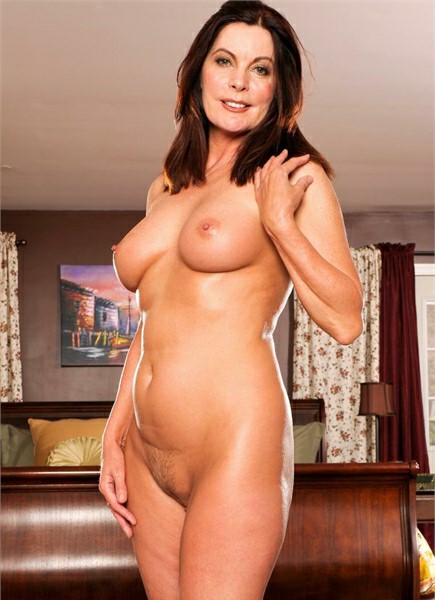 What inspired the shift in focus from Sister Charlotte to Sister Mona?
Sister Charlotte is still the main character of the story, but I want to build Sister Mona's character further. I don't want to spoil anything, but the arc of Sister Mona is very important for what will happen in the third and last chapter of the erotic trilogy.  
Talk about working with porn legend Nina Hartley.
I can talk for hours about the amazing Nina Hartley. She's incredible, smart, kind and beautiful. She's also very courageous, her role in this movie requires her to be vulnerable, she needs to trust me completely and let me show everyone a side of her that her fans never see. I was not sure she would agree to go there and I'm glad she did, because she gives me some of the most beautiful scenes I have shot so far. 
Which of the movie's sex scenes do you think is most memorable?
All the sex scene are amazing. Charlotte Stokely and Kenna James sex scene is sensual and very passionate. Magdalene St. Michaels and Nina Hartley– it's the sex scene that many of us wish to happen sooner, but if I have to pick only one it will be Mona Wales and Serene Siren. It was the last scene we shot for the movie and Mona gives everything she had for three days. Her role in this movie is not easy and even after all the acting she still give us an incredible performance. She's truly one of the best actors in the business.
Did you storyboard Sinful Nun 2, as you did for parts of Becoming Elsa?
Yes, I storyboard the movie. If people are interested, they can find the storyboard on the DVD in the extra section. I always show the drawing vs. the real action. 
Costumes, makeup, and set dressing are an important mood builder in a movie like this. How did you approach those aspects, and was it frustrating to work within the limitations of a porn budget?
It was frustrating to work with the limitation of a porn budget, but it's part of the work. We need to get creative and make it work. I'm lucky enough to have an amazing crew who's not afraid to go the extra miles to make the movie remarkable. For this movie I visited a lot of prop houses and costume places. It makes a big difference, because when I directed the first one I did everything from the main office, this time I was in Los Angeles.  
How long did it take to shoot Sinful Nun 2?
We shot everything in three days. It was challenging, but the cast was incredible and my crew is used to making a great movie in just a few days.  
Talk to us about the design of the poster and cover art for Sinful Nun 2.
Paulo did the artwork for this movie, in fact he does all the artwork for my movies. I'm lucky enough to have someone who understands my love for all those retro movies. The wall in the office and my house are covered with vintage posters. I love the classic B-movie poster and he understands perfectly what I like. We discuss it before the shoot, he sends me pictures and send him other references and we built an amazing cover and other promo stuff. I have to admit he did a great job for this one. The cover is stunning, but the prayer cards are just breath taking.
You're a self-described "action fan." What are some of your favorite action movies? Do you think any of the influences of action films carry over into your porn movies?
I love action films. Like my porn, I like the old action movies and the 80s and 90s is the best time for it. At that time we had real action stars: Sylvester Stallone, Arnold Schwarzenegger, Chuck Norris, Jean-Claude Van Damme and many more. Curiously enough, my favorite action movie comes from another golden age. The golden age of Hong Kong cinema, I'm a huge fan of John Woo's masterpiece Hard Boiled. I can never stop looking at it. As far as action film influencing my work in porn, I will not say action film influence my work, it's more movies in general. I love all kinds of movies and every type of movie influences my work. But one thing is sure, in the near feature I hope Mile High will let me direct a porn action movie. 
Who are some current porn directors whose work you admire?
I love the Mile High Family. Robby D., James Avalon, Chi Chi LaRue, Mason and the incredible Jacky St. James. Her work is remarkable and I hope someday I will be good as any of them. I'm still new and I have a lot to learn from them.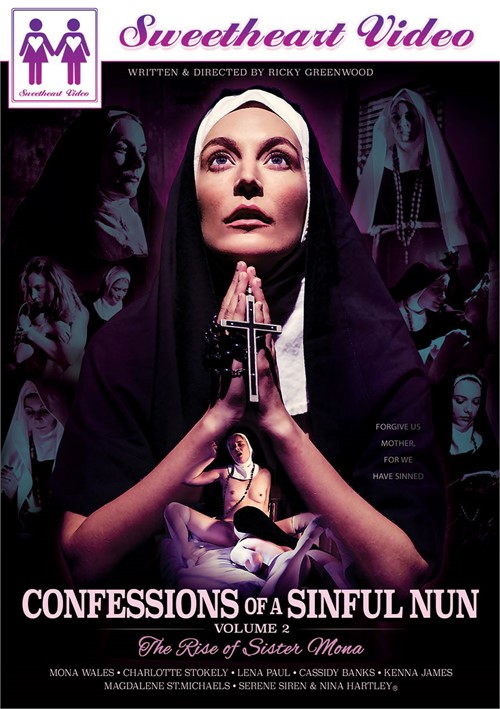 Other Ricky Greenwood movies: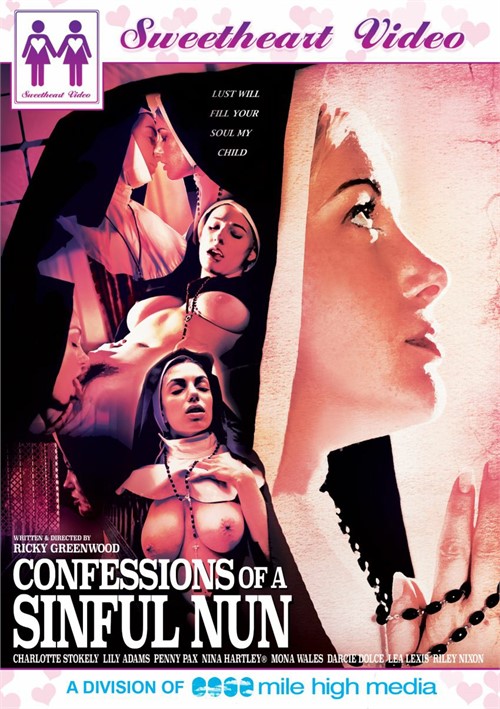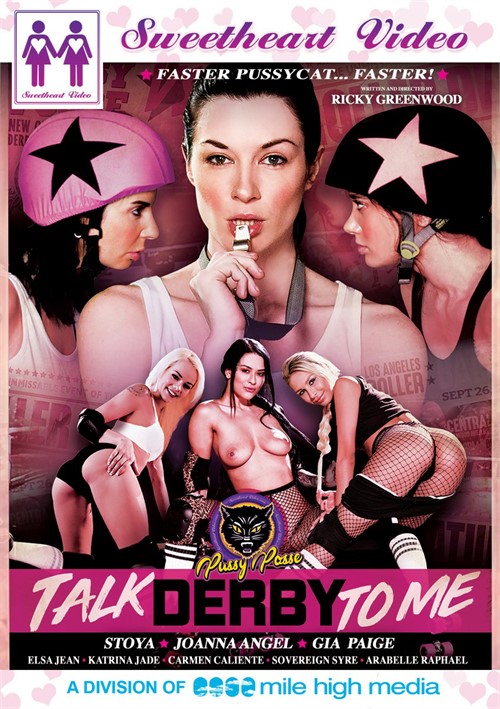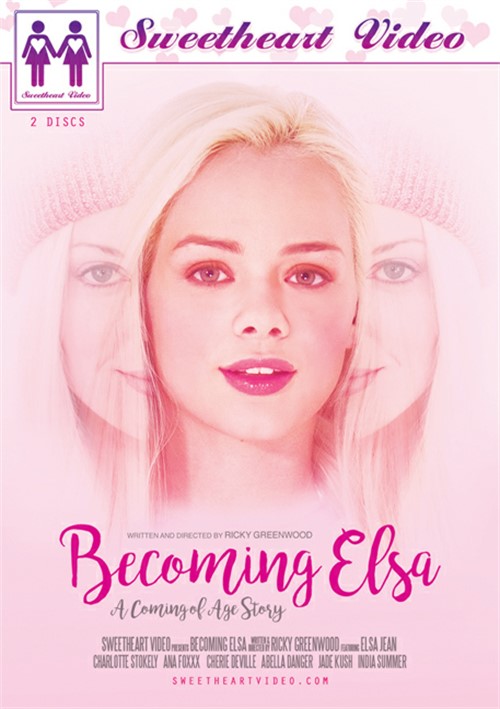 Also don't miss Girls Kissing Girls Vol. 23, Lesbian Babysitters 16, and A Woman's Promise.