Guide to the Latest Pornstar Books
You watch them getting dicked down on screen, but there have been many pornstars over the years who have taken their thoughts onto paper. Whether it be writing about true life events, or just simply turning their fantasies into pages of work for your reading pleasure. Here are a few pornstar books, as well as a few toys associated with the beautiful babes, that should pique your interest and let you see a little more into how these sex loving starlets think…

1. Jenna Jameson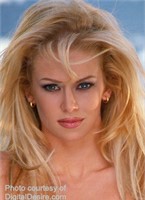 Jenna has had her hand of writing in the past, but nothing of fiction. In the Fate three book series, Jenna has teamed up with romance author Hope Tarr to put together three erotic novels. Sugar, book 1; Honey, book 2; and Spice, book 3. I'd recommend these books for anyone who wants a hot sexy read, but with a good plot as well. The characters are well developed, relatable, and yes, the sex parts are written out in detail, but just a side note to the stories and not the full book. A step up from romance novels that everyone can't help but to enjoy the dirty parts of.

Want some Jenna toys? Jenna's vagina has been molded by Doc Johnson, Jenna's UR3 Pussy Masturbator, and also Fleshlight, Jenna Jameson The Legend Fleshlight Masturbator), is also a great add on for you or your partner to help make fantasies with the star who has done work with Wicked, Vivid, and Adam & Eve to name a few.

2. Stormy Daniels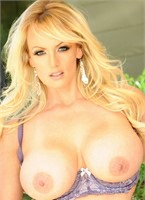 Stormy Daniels wants readers to know her life is "a lot more interesting than an encounter with Donald Trump," and reveals everything you need to know in her new book which has made her a New York Times Best Seller. The book touches base on everything you need to know about Stormy's interactions with the president, narratives about her childhood, as well as her start as a stripper when she was still in high school and her move to Los Angeles to become a porn actress. She describes a tumultuous childhood with a family who moved around a lot, and a mother who fell apart after Daniels' father left her. An interesting read for sure!

You can also skim Stormy's bestselling movies here.

3. Joanna Angel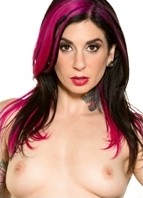 She's a writer, producer, director, model and award-winning adult film star. She is the founder and owner of Burning Angel Entertainment a production company that pioneered a new genre of porn featuring punk rock girls with tattoos, aka "alt porn" and now, she has a book!

Joanna let us see inside her mind with a fiction choose your own adventure book that is equally sexy and equally fun. "Your mission: In a sketchy and sexy world filled with tissues, gallons of lube, sex toys, tiger print, and swinger parties, help Taryn choose her way as she learns what happens in this small, unexpectedly kinky town. From butt plugs to cross-dressing truckers to being held-up at gunpoint over dildos, experience this fun and sexy journey along with Taryn, as she goes from shy and sweet to skilled and empowered—but how she gets there is up to you!"

Joanna has been molded by Fleshlight, offering her signature sleeve texture, Misfit. She has also worked with Kink Labs to create a line of BDSM toys that are made with a selective color palate of black and pink that is sure to remind you of Joanna's signature black and pink hair. A choker, a collar, a bit gag, a ball gag and a pinwheel. Get to having some bondage fun, just like Joanna.

4. Sasha Grey (520496)


Named one of the top 12 most popular pornstars and starting her adult film career soon after turning 18, in 2006 after debuting with legendary director and performer Rocco Siffredi, Sasha has certainly made a name for herself in the adult biz. After retirement, she has had her hands in a few things, but writing was high on her list. The Juliette Society is a fictional read, all with a decent plot and a whole lot of sex. Hot. Vulgar. Sex. In these books, Book One: The Juliette Society and book two, The Janus Chamber, you can tell Sasha put her bedroom skills into her writing. If you are looking for an interesting and filthy read, this trilogy is for you!

We can't forget to mention all of Sasha's toys since they continue to be bestsellers, and so many options! No seriously. Bear with us as we give you the options 🙂 Doc Johnson has molded Sasha to give you all her holes. They offer 4 pocket strokers. The Vibrating Mouth Deep Throat Sucker), the non-vibrating Mouth Deep Throat Sucker, a Real Feel Cream Pie Pussy and the double ended Sasha Grey 2 Fuck Hole Masturbator which features a vagina on one end and Sasha's ass on the other. Doc Johnson has also made The Sasha Grey 6-Piece Experience. This kit gives you all 3 of Sasha's holes as well as lube, toy cleaner, and renew powder to keep your toys fresh and clean. Pretty much a perfect purchase!

More recently, Doc added Sasha to their Main Squeeze line of toys where the molded vagina sleeve is encased in an easy grip container that allows you to adjust the stroking tightness and suction or even stick the stroker to any surface for an easy fuck. Want something a little bigger to hold on to? Try the Sasha Grey Deep Penetration Vibrating Pussy and Ass with built in public hair, or Hustler's Sasha Vibrating Spread Eagle Pussy and Ass that looks as if she's holding her lips open for you. Do you need footage to go along with your stroking experience? Zero Tolerance Toys offers the Sasha Grey Downloadable Movie with Realistic Vagina Stroker Set as well as the Talk Dirty To Me CD Featuring Sasha Grey, where you can play the CD and take in all the Sasha dirty talk you want. Just like she's talking to you! No matter what one you pick, you're sure to get Sasha Grey pleasure.

5. Asa Akira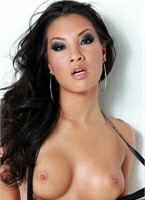 A popular Wicked contract girl, the second ever Asian adult actress to win AVNs performer of the year, and popular for knowing all about anal sex, Asa Akira is certainly one of the most acclaimed adult stars of the 21st century, expanding her porn career in unique ways. One way being writing. Asa Akira has put together a book about what porn stars find erotic, since no one knows sex and fantasy better than these babes. Asa has reached out for short stories from some of the following porn stars, just to name a few, to fill her twenty-two erotic short story book, Asarotica): Abella Danger, Kayden Kross, Nina Hartley, Tasha Reign, Angela White and Asa Akira herself, among others. This isn't your normal erotica. Some of the stories are dark, hot, bizarre, and surely unique since they are coming first hand from the porn stars themselves. A great add to any book (95) collection!

While reading those fantasies put together by Asa, be sure to check out her toys as well! Asa's vagina has been molded by Fleshlight, who offer her signature sleeve texture, Dragon. Topco has even come together with Penthouse to bring to you the Cyberskin Video Vixen Asa Akira vagina stroker. Last, and the most intense, the Kiiroo Onyx Interactive Asa Akira Experience Masturbator. The lifelike masturbator sleeve grips and rubs you just like having sex, but with no movement required by you. The masturbator comes with tokens to use to watch Asa's interactive scenes that make you feel as though YOU are in the scene with the Japanese babe. It even comes with free lube!

Books, toys, DVDs, VODs, and the award-winning adult stars that you love. Let Adult Empire fill all your needs to get a little more up close and personal with these sexy bookworms!