Newest and Hottest VOD Porn Studios: December Edition
At Adult Empire, we offer scores of VOD studios, all available to stream instantly for maximum convenience. Each month, we add movies from newly signed studios to provide even more options! In this roundup, we've collected the latest new studios in a convenient guide to what's new on VOD. The offerings for all of these studios will continue to grow in the coming months. Many are also available as part of Adult Empire's Unlimited streaming subscription service!
The studio's name translates roughly to "hot free" and apparently corresponds to getting a day off from work or school due to high temperatures. Heitzefrei assure that you'll be, um, getting off to high temperatures in an entirely different manner! The brand brings you authentic German porn both in elegant feature style and in wall-to-wall sex modes, with a conscious effort to evoke the style of classic German XXX movies. "What we wanted to do was the old German porn and the time now," said one of the company's primary business partners. "The first German porn was 1970 and we want to make it the same way but 40 years later at the same place."
Spotlight movie: Patti's Anals Vol. 1
Texas Patti is one of the primary creative forces of Heitzefrei , both on camera and behind the scenes. (Though born in Germany, she chose an American-themed screen name to set herself apart from other German stars.) In Patti's Anals, she opens by discussing some of the particulars of anal sex before participating in a rousing series of anal-centric threesomes.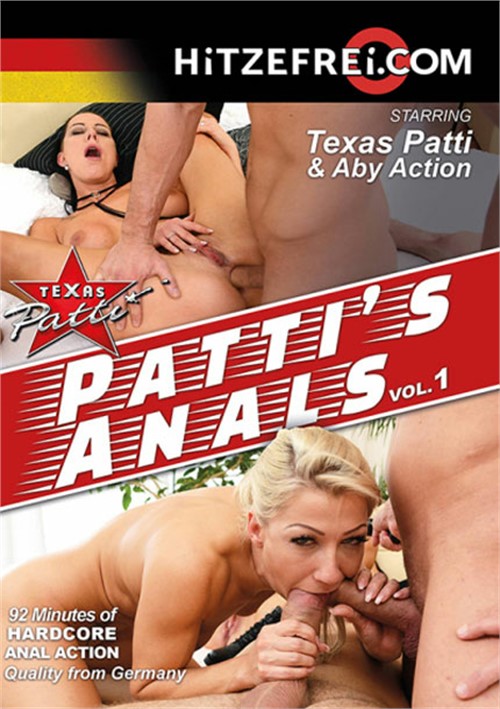 ____________________

(new to Unlimited)
Dirty, dirty porn from a studio that's been doing it since the early days of DVD. (Read our full spotlight blog post on White Ghetto here.)
Spotlight movie: All-Time Best Transsexual Superstars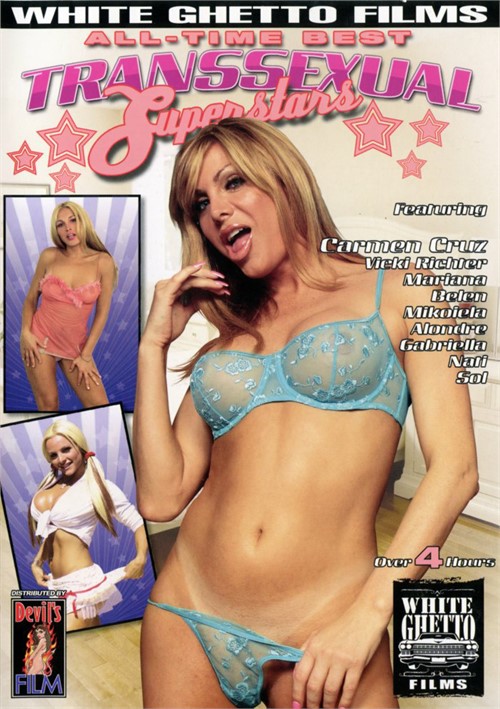 No lineup of White Ghetto movies would be complete without at least one blockbuster transgender title! This compilation presents a whopping eight scenes of T-girl fun.
____________________

This Berlin-based studio offers European porn focusing on a roster of fetish themes. The name of the studio translates roughly to "Flemish Dirty Films."
Spotlight movie: Zaad!
"Is there something on my face?" title star Alexis Fox (not to be confused with her American counterpart) cheekily tweeted about the movie's cover pic. A self-described BBW "bimbo with boobs, balls and brains," Fox definitely doesn't let inhibitions get in the way of her fun. (The logo for her company features an enormous ejaculating black penis emerging between the breasts of a cartoon blonde, styled like a comic-book illustration.) This showcase finds her navigating a week's worth of sexual encounters. "Zaad" translates to "seed," and while we're not exactly experts in Dutch and Flemish slang, we assume there's a "jizz" pun in there somewhere.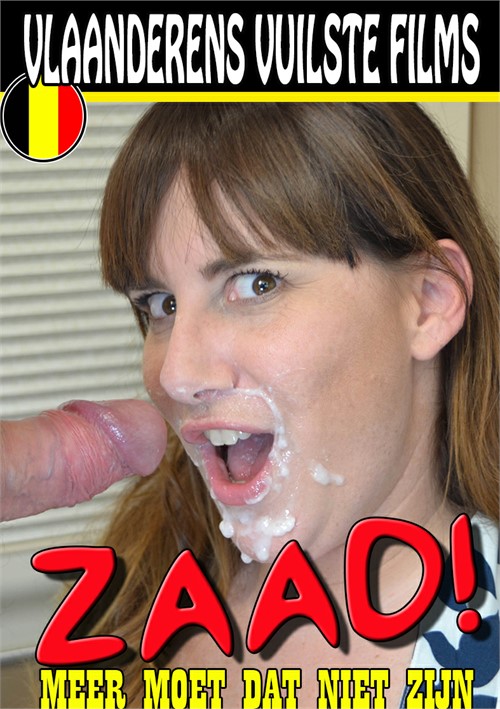 ____________________

With long shadows, moody black-and-white cinematography, and unusual editorial choices, the films of Bleu Productions are as artistic a porn experience as you are likely to find. Created by Venezuelan director Maria Beatty, the studio's movies seem like they could easily be part of a high-brow art installation! "My films delight in the playful relationship between pleasure and pain," Beatty said.
Spotlight movie: Mask of Innocence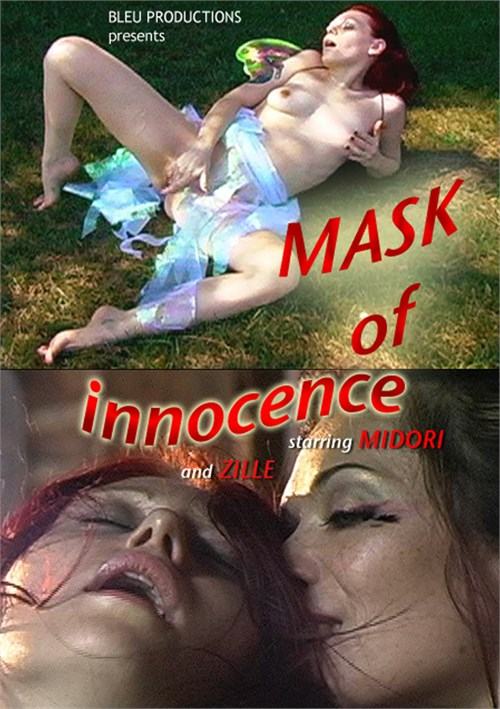 Beatty lists a wide variety of influences, ranging from Andy Warhol to German filmmaker Rainer Werner Fassbender, but we sense a hint of Peter Greenaway in Mask of Innocence, which finds an innocent young girl swept into pleasures of the flesh by mysterious forces. An acupuncture-type procedure late in the movie plays perfectly into Beatty's pleasure-versus-pain paradigm.
____________________

The result of a collaboration between Third World Media and an established Japanese production company, Samurai offers authentic Asian porn. Your sword — Samurai or otherwise — will stand at attention!
Spotlight movie: My Big Tit Asian Girlfriend
Svelte bodies and supersized boobs — what could be better? Sex toys and powerful depictions of pleasure are essential in every scene in classic Japanese action that will appeal to fans of Amorz and Direct Japanese Imports.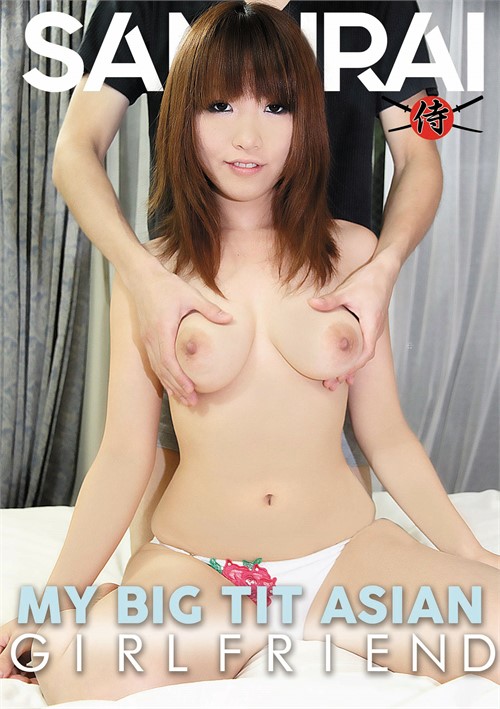 ____________________
Her Twitter bio says it all: "The Naughty Auntie You Have Always Wanted To Fuck!" Auntie Trisha is manna from heaven for granny fans! She's like a garrulous old British church lady who has decided to cast aside her knitting circle and turn to porn!
Spotlight movie: Auntie Trisha and Friends
Auntie Trisha and her friends can take a number of dicks nearly equivalent to the total years they've been on the planet . . . that is to say, quite a few. It's an orgy of aging flesh!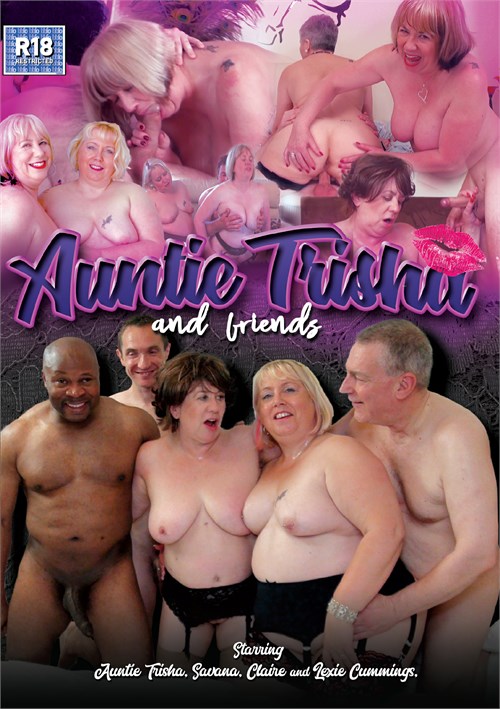 ____________________
<< View November 2018 | View January 2019 >>
View the full list of Adult Empire On Demand studio offerings here.