Newest and Hottest VOD Porn Studios: September Edition
At Adult Empire, we offer scores of VOD studios, all available to stream instantly for maximum convenience. Each month, we add movies from newly signed studios to provide even more options! In this roundup, we've collected the latest new studios in a convenient guide to what's new on VOD. The offerings for all of these studios will continue to grow in the coming months. Many are also available as part of Adult Empire's Unlimited streaming subscription service!
Who says "adulting" can't be fun? Longtime collaborators Craven Moorehead and Bree Mills, both well known for work under the Pretty Dirty line of lesbian films, join forces once again for edgy porn that appeals to the discriminating viewer.
Spotlight movie: Girls Under Arrest Vol. 1
What would happen if Cops featured an X rating and policemen whose perps were all beautiful babes? Girls Under Arrest is what would happen! Lawbreakers get dirty in a shaky-cam style that brings to mind classic reality TV (with none of the nudity fogged out).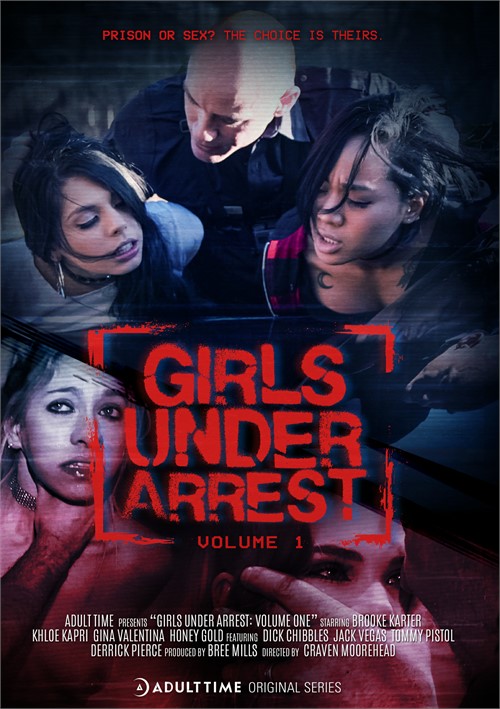 ____________________
The studio name may sound like it's encouraging you to remain quiet, but sophisticated porn viewers will have a hard time keeping mum about Sssh! Billed as the "The X-Rated Cosmo," Sssh is a dynamic label that crafts unique porn for women, all from the fertile imaginations of co-founders Colin and Angie Rowntree. (The Rowntrees also created the popular Wasteland label.)
Spotlight movie: Gone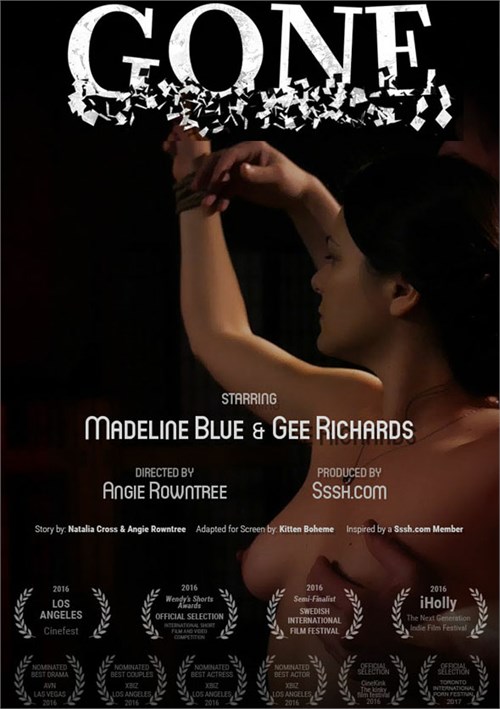 "They say it's better to have loved and lost than never to have loved at all . . . well, I don't know who 'they' think they are, but I say that's bullshit," Madeline Blue says wistfully at the outset of Gone. She relates the story of her ill-fated love affair with Todd, a charming dom who will break Madeline's heart while taking her to the greatest heights of physical pleasure.
____________________
Mega-Film is a German label with more than a quarter century of experience providing niche and fetish content. Not for the faint of heart, this pervy purveyor of Euro-porn focuses on BDSM, grannies (legitimately wizened ones as opposed to the more glamorous Porn Valley variety), and more.
Spotlight movie: Fickparty Mit Salma de Nora
It's her party and she'll fuck if she wants to . . . Spanish star Salma De Nora leads the charge in a pair of scenes: a sex party and a two-brunette orgy, both shot in a gritty handheld style. (French and German speakers will be able to pick  up on some of the dirty talk that's laced into the action!)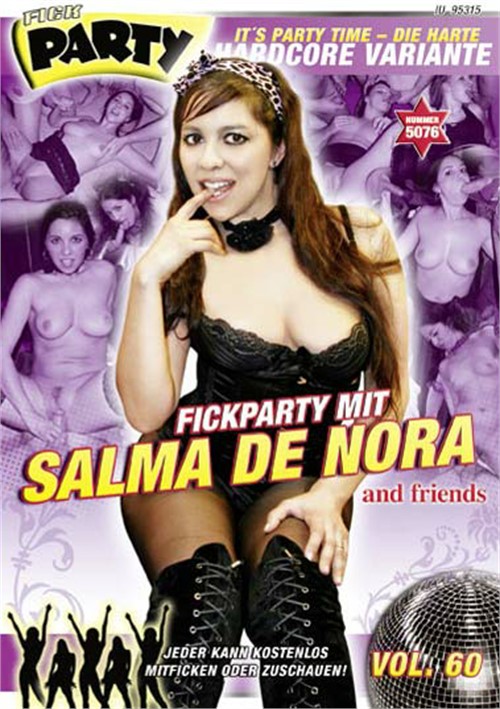 ____________________

From Mindgeek, the towering porn giant behind many of your favorite studios, comes Trans Angels, a label dedicated exclusively to high-key transgender porn! The studio features movies with top transsexual performers (Chanel Santini, Jessy Dubai) in plot-driven scenarios that expand the transgender genre well beyond its traditional framing as a niche. "I've worked with a lot of companies, and I think Trans Angels gives the best quality — not just the photo and video content, but the girls," transgender star Domino Presley said when the label launched in 2017. "It's nice to see a website that cares about quality over quantity."
Spotlight movie: Chanel Unveiled
Chanel Santini steps into the role of Wonder Woman in the showpiece comic book parody that helped put Trans Angels on the map. While the Wonder Woman sequence in the movie's opening takes center stage in terms of overall impact, Jessy Dubai's hookup with Mercedes Carrera in scene two is also an undeniable highlight.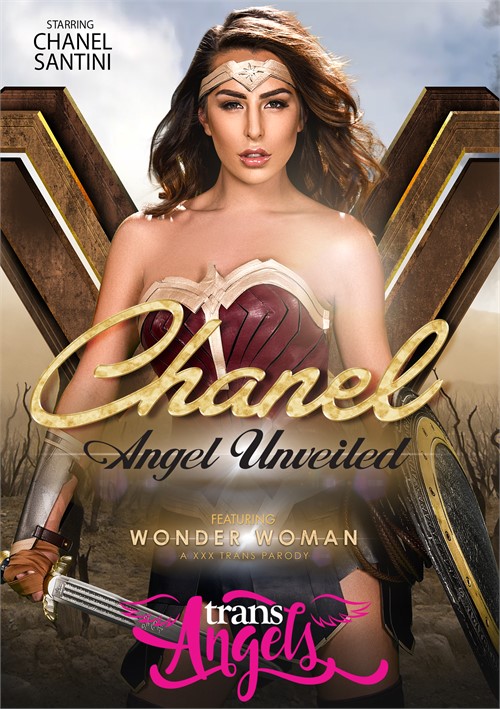 ____________________

Take a trip into the (dirty) mind of French star Rebecca Lord! Retired from the industry as a performer since 2015, Lord has since focused on providing a brand of porn that is uniquely European in tone. "I love the freedom of producing in Europe, with the availability of such beautiful and natural girls," Lord said in 2015. "In addition to Europe having a 'look' that I could never get in the U.S., we have access to more places that might have been unavailable to us there."
Spotlight movie: Amnesia
Amnesia is unforgettable! After a clubland opening that features a blowjob on a crowded dance floor, the movie segues to the story of amnesiac Candee Licious, who is manipulated by Antonio Ross into a series of sexual adventures. Twists and turns accompany a roster of sexy fun, including threesomes, masturbation, and more.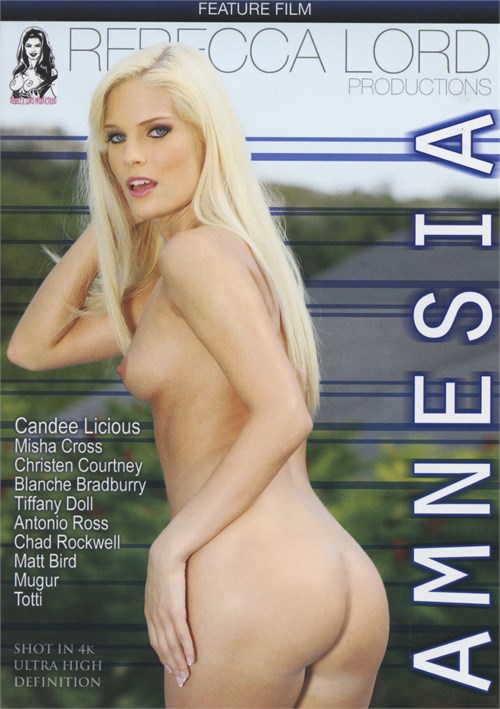 ____________________
Dirty Amateurs features amateur content similar to what you'd find at Homegrown Video and Reality Kings, with the twist of European performers and locations. The studio's movies follow a roving director who meets up with fun-loving amateurs of all types, listens to them describe their fantasies and fetishes, and then helps them bring them to life on camera.
Spotlight movie: Dirty Amateurs Volume 1
Whether they're dropping in on two sex-crazed cousins or helping a horny girlfriend give her BF a little more experience in the bedroom, the Dirty Amateurs crew is always ready to capture every moment of the action, from extended interview sequences right on through the cumshot and post-scene chitchat. In this installment, they're in France, where they'll find plenty of willing participants for their preferred brands of sexual debauchery! (The charmingly blasé, Gallic indifference of the young boyfriend in scene three as his "petite amie" is being pounded by two XXX veterans is a perfect illustration of the differing feel the French location and actors bring to the movie.)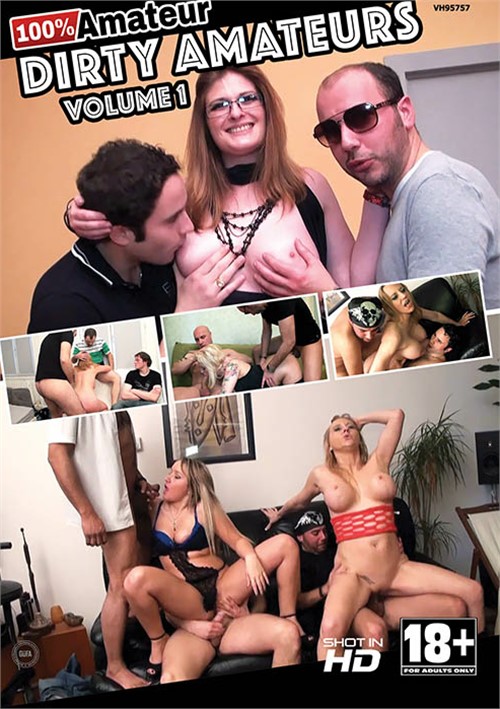 ____________________

(new to Unlimited)
Well-established studio known for celebrity sex tapes, 18+ teens, and classic gonzo. Read more about Red Light District in our previous post "Red Light District Joins Adult Empire Unlimited."
____________________
View the full list of Adult Empire On Demand studio offerings here.