Newest and Hottest VOD Porn Studios: July Edition
At Adult Empire, we offer scores of VOD studios, all available to stream instantly for maximum convenience. Each month, we add movies from newly signed studios to provide even more options! In this roundup, we've collected the latest new studios in a convenient guide to what's new on VOD. The offerings for all of these studios will continue to grow in the coming months. Many are also available as part of Adult Empire's Unlimited streaming subscription service!

Female stars spread open the cheeks of their co-stars for boisterous rimming (i.e. tongue-on-anus action). While rimming is certainly the focus and spotlight of every Girls Rimming scene and movie, the label provides fully developed porn scenes — with conventional setup, foreplay, sex, and cumshot — as context for its preferred fetish. As the name of the studio suggests, men are usually on the receiving end of the rimjobs, but in certain Girls Rimming scenes the roles are reversed.
Spotlight movie: The Stepfather
A wordless intro sets the scene: stepdaughter Darcia Lee hits her stepdad up for some cash. He reluctantly agrees but soon finds himself distracted by an entirely different type of "assets." Little does he know that he's about to be pulled into a sexy tryst that will find his not-so-innocent stepdaughter exploring forbidden territory.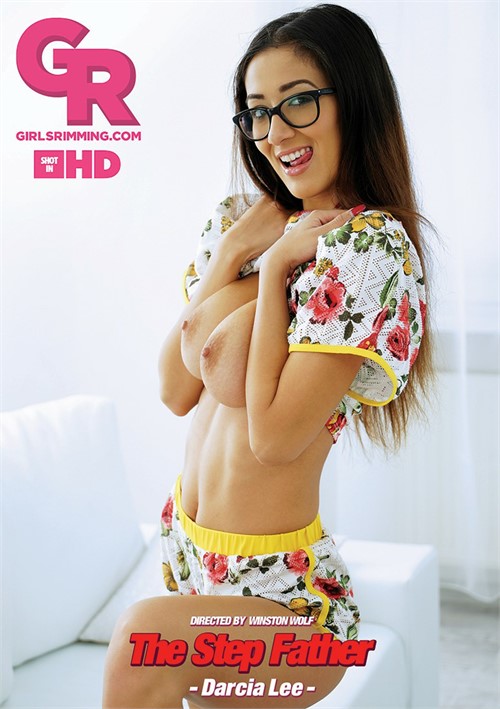 ____________________
Tampa-based pornographer Dirty D introduces you to some of the filthiest women in porn: gloryhole girls, crack whores, bukkake babes, theater sluts (women who have sex in porn theaters), and more. D is unabashed about his enthusiasm for scandalous porn themes: "I am a pornographer. I am a pervert. Everybody knows it," he told AVN in 2009. His movies revel in a sleazy yet sexy style!
Spotlight movie: Crack Whore Confessions Vol. 4
Strung-out women reveal their wildest, weirdest experiences to interviewer Cracker Jack before stripping down and having sex on camera. With sunken eyes, husky voices, and shocking stories to tell, the stars of this movie seem very much plucked from real life. Chris, featured in scene one, even claims to have been recently released from prison after being busted for a heist seen on an episode of America's Most Wanted! After the interview segments, Cracker Jack allows the women to show a different side as they demonstrate exactly how skilled they can be once the bedroom door closes.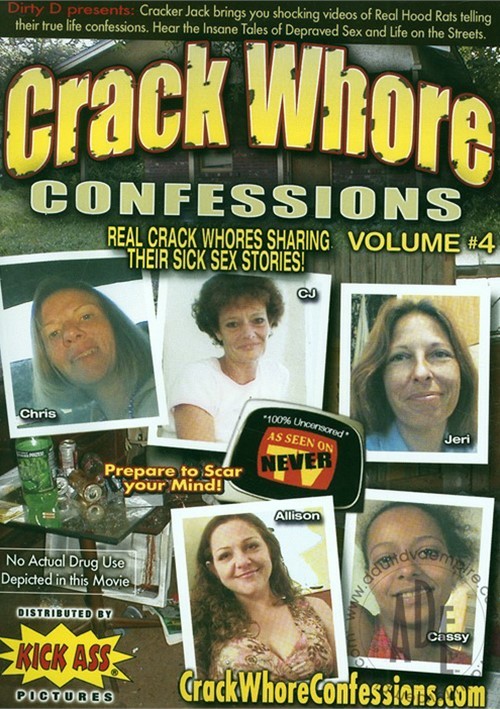 ____________________

High-class erotica may become your latest "Obsession"! The studio spotlights elegantly photographed hardcore action shot in beautiful 4K UltraHD, with sensual mood music setting the scene.
Spotlight movie: Hot Nights
The opening moments of each Hot Nights scene luxuriate in small, intimate details: Aaliyah Hadid cupping her 32D breasts, Kenzie Taylor puckering his lips into a playful pose, Lexy Fox squeezing her nipples, and Jessica Jaymes running a string of pearls across her tongue. Lens flares and other visual flourishes help set the movie's style aside from the typical porno, but the movie also delivers on the bottom line when it comes to physical action.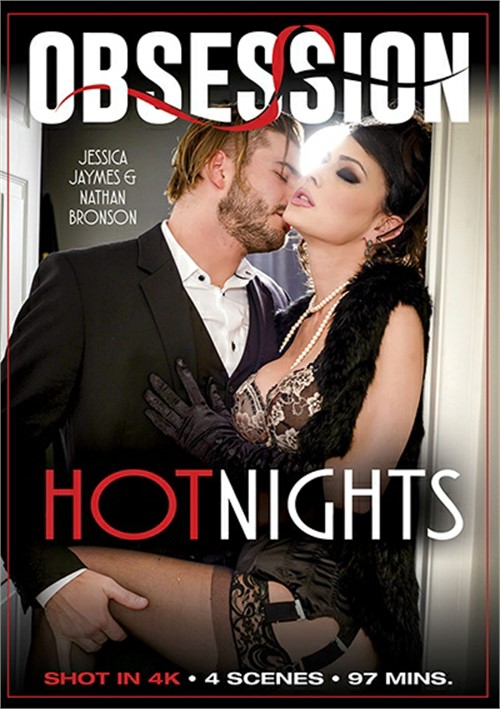 ____________________
French star Kelly Doll takes you on a guided tour of some of her favorite fetishes, including female domination and sex toys. Doll herself has a distinctive screen presence that lends all her movies an ethereal grace, and the storylines of her movies are eccentric, amusing, and engaging, without ever detracting from the hardcore aspects.
Spotlight movie: The Sex Toy Salesman Gets Fucked
Dolly and her girlfriend (Lola Candy) enjoy a shower together before Candy reveals that she's invited a traveling sex toy salesman up to their apartment to give a demonstration. After he shows them a few of his bestsellers, they come up with a provocative proposal.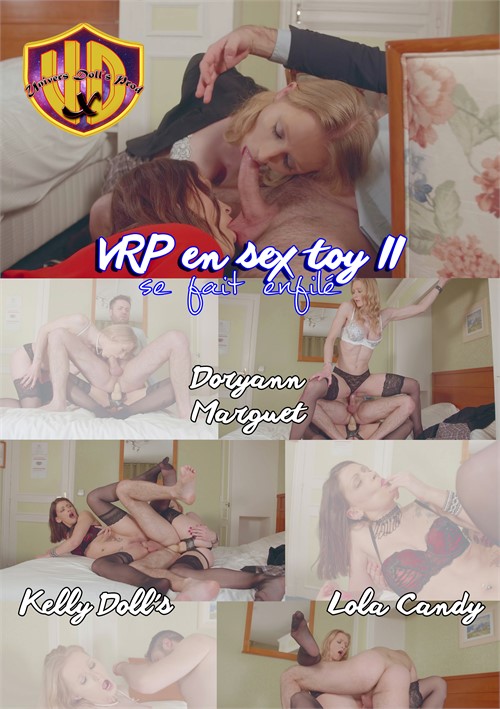 ____________________
Fantasy and adventure tales meld with top-flight porn action in this innovative new label from Stoney Curtis, mastermind behind Lethal Hardcore. With elaborate digital worlds, incredible costumes, and familiar characters like elves and sorcerers, WhorecraftHD is like a hardcore version of your favorite fantasy TV or video game franchise.
Spotlight movie: Whorecraft: Legion Of Whores
Abella Danger, Natalia Starr, Lauren Phillips, and Alex Blake play a series of fantasy characters whose bewitching ways will transport you to a faraway realm of unquenchable passion.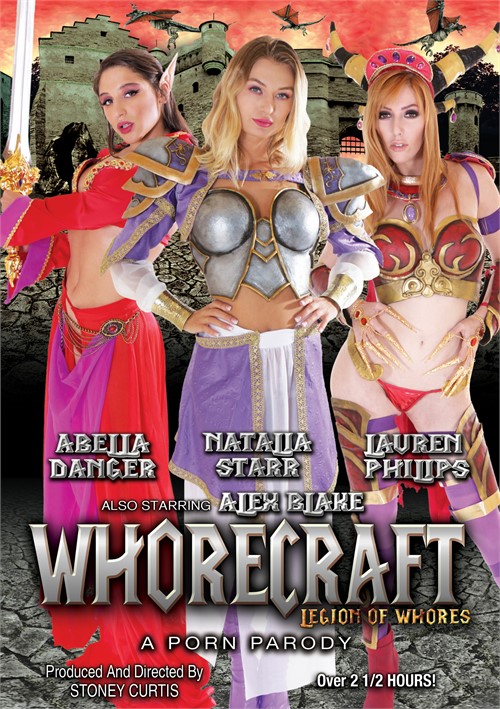 ____________________
Sappho Films features Italian-made lesbian porn filled with a mix of raw thrills and European sophistication befitting its country of origin.
Spotlight movie: Cristina & Monica
Monica is hard at work practicing Pachelbel's "Canon" on the piano, but Cristina has other ideas in mind. The music puts her in the mood for a different sort of duet, and before long the pair are wrapped in each other's embrace. The movie consists of just one extended scene, but it's packed full of action, from their passionate kissing and deliberately slow-paced disrobing to their enthusiastic tribbing. Cristina and Monica explore every inch of one another's bodies before falling back onto the bed, fully satisfied.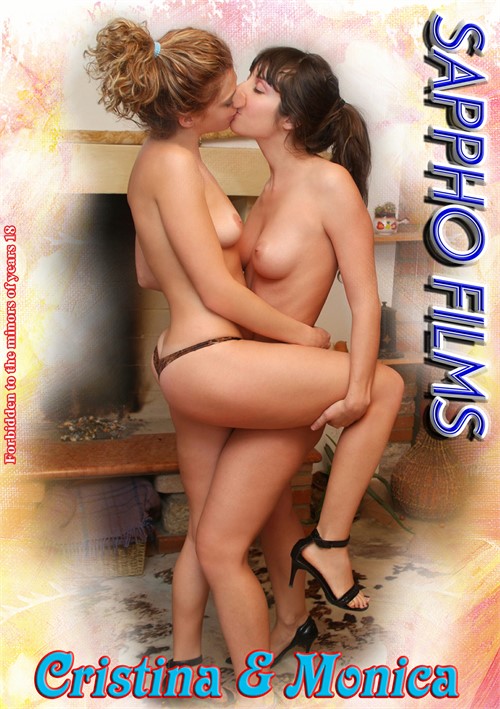 ____________________
Julia Reaves offers Euro fetish and gonzo porn from a variety of genres, with a particular focus on MILF and 18+ teens. (The German-born Reaves was a fetish/BDSM performer in the late '80s and early '90s prior to turning to directing.)
Spotlight movie: Teeny's Secrets
Teeny has plenty of secrets to divulge: her friend's passion for enormous dildos, a spymaster's love of anal, and much more. (The dialogue is in German but dubbed into English.)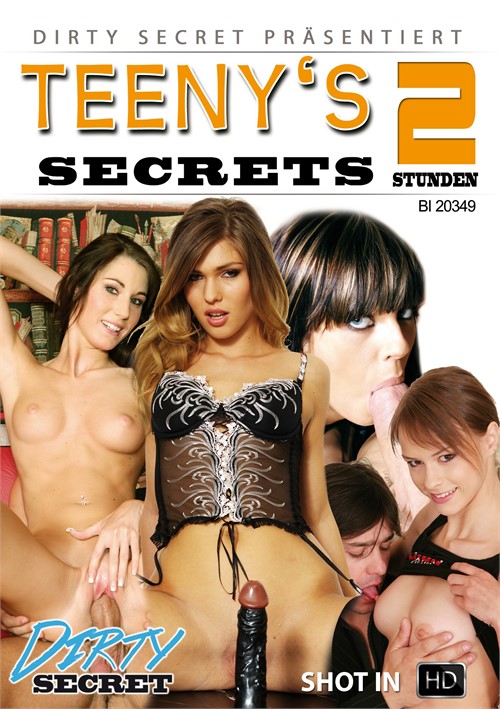 ____________________
<< View June 2018 | View August 2018 >>
View the full list of Adult Empire On Demand studio offerings here.