'Whorecraft: Legion of Whores' Brings a Fantasy World to Life (VOD Exclusive)
Grab your sword. String your bow. Sharpen your arrows. And unleash your desires!
Stoney Curtis proudly presents Whorecraft, Legion of Whores, a 150-minute epic that plunges you into a spectacular fantasy world of orcs, dragons, castles, and more. For fans of real-time strategy games, popular fantasy TV shows, and mythic fantasy film franchises, Whorecraft represents porn's most immersive and innovative foray in that one-of-a-kind realm. The parody movie, comprising content from the groundbreaking new Whorecraft VR website, debuts on Adult Empire as a VOD exclusive! Point-of-view perspectives make you the studly warrior in the hardcore adventure of a lifetime.
Check out a scene-by-scene breakdown:
Scene One: "Alexlabia's Body"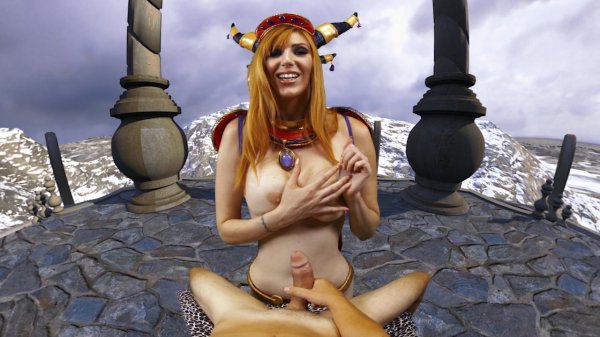 Alexlabia (Lauren Phillips) has assumed human form to sample the pleasures of the flesh. "For all that she has done, she has yet to experience all that her human body has to offer. Her advisers tell her the human female orgasm is intoxicating," the opening narration teases. She has heard you are a great warrior and thus the perfect person to tantalize her senses. "Your sperm inside me will give me more power!" she announces. Phillips brings a sensual delight to every moment as she relishes in her first sexual experience in human form.
Scene Two: "The Negotiation"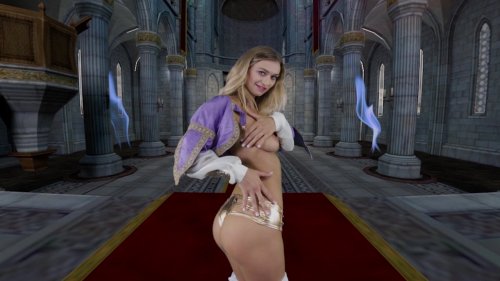 Sorceress Jaina Proudwhore (Natalia Starr) and her kingdom refuse to join your battle against the orcs. Negotiations turn steamy when Jaina insists that you will act as equals. The playing field is leveled when she entrances  you in her passionate embrace!
Scene Three: "Mana Addiction"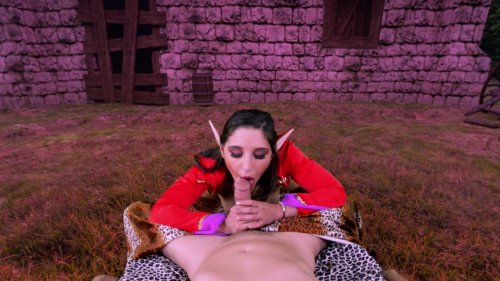 Joanni Lightheart (
Abella Danger
) believes it is essential to be one with magic (the mana and life force of blood elves like her). She has raided your collection of potions to satisfy her ravenous hunger for mana, but her thirst doesn't end there. Your mighty "sword" will also feed her desires. (Abella's distinctive look and husky voice make her particularly suited for appearances in fantasy/adventure roles.)
Scene Four: "Mount Me For a Mount"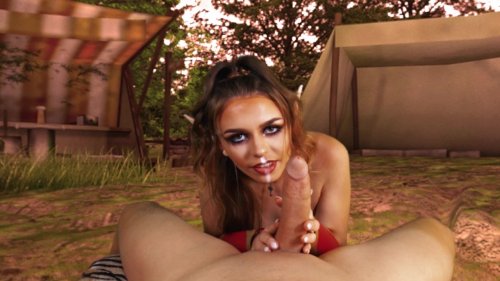 Blood elf Allia Dewreaver (
Alex Blake
) has long dreamed of owning a beautiful, majestic horse. Though an enemy of the alliance, Allia strikes quite a bargain with this provocative offer: "Perhaps you'd be interested in trading a mount for me mounting you?" She provides ample compensation in the form of a
blowjob
, sex in a variety of positions, and finally a
cumshot
received across her cheeks and mouth.
Enjoy what you see in Whorecraft: Legion of Whores? You'll love Whorecraft VR, an official membership site where you'll find exclusive new scenes from the Whorecraft universe. Strap on your favorite virtual reality goggles and prepare to be blown away! See scenes featuring Romi Rain, Amia Miley, and more! This immersive virtual world is like nothing you've ever seen in porn before. New content will continue to be added as the site grows. Even if you don't own VR googles, you can still enjoy Whorecraft's exclusive content by accessing the conventional HD version. Learn more and join: Whorecraft VR | Whorecraft HD