Top Five Adult Empire Porn Bestsellers From 1998

Step back in time and check out the top five porn bestsellers from 1998! (Return to the AE Blog next month for a countdown of 1999's most popular movies, followed by later years over the ensuing months.) How many do you remember?
The cover and title make the movie sound like it could be an instructional film, but it's actually a full-length feature, complete with locations as colorful as the exotic positions contained in the Kama Sutra itself. The opening scene finds Dyanna Lauren and Vince Vouyer checking out a bookstore in the hopes of discovering a sexual manual that can spice up their love life. Veronica Hart (looking very fetching in a non-sex role) guides them to the one and only Kama Sutra! The plot is entertaining, but we know why you've come here: to see all those twisty, bizarre positions the Kama Sutra is known for! Surprisingly, you won't find much in the way of pretzel-positioned pornstars, but that doesn't mean Ancient Secrets of the Kama Sutra doesn't deliver as an overall erotic experience.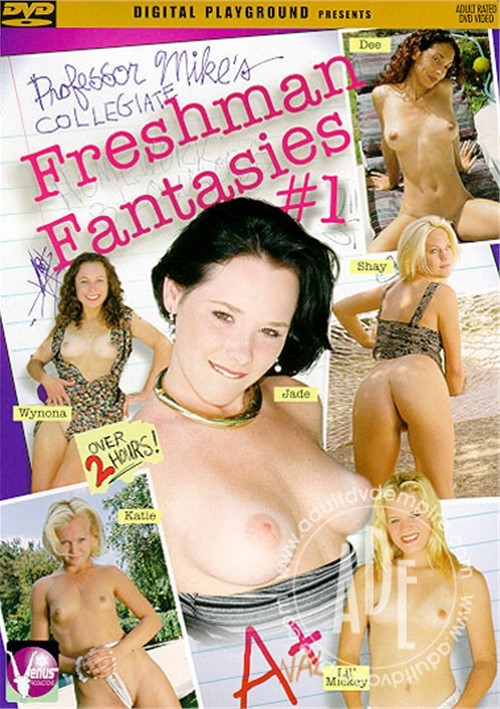 In his original review of Freshman Fantasies 1, Roger T. Piper described this sort of movie as "stroker oriented porn," a contrast to the feature porn that was more common to DVD in the format's early days (the above Kama Sutra being a good example). With its playful pro am vibe, Fantasies definitely seems largely interested in the "getting down with co-eds" angle, but it also makes time for interview segments prior to the sex. The action is guided by Professor Mike, a once prolific porn director who seems to have disappeared from the porn stage around 2003. He chats with collegiate cuties before bringing some of their fantasies to life. The movie was released by Digital Playground, whose style has changed so much in the last 20 years that Freshman Fantasies will seem almost unrecognizable to those who know DP for movies like Pirates or Apocalypse X.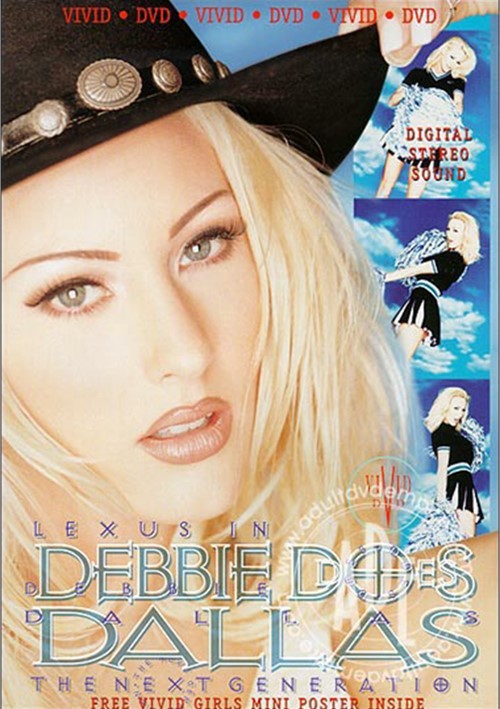 Lately, absolutely every recognizable brand and franchise is being revived, rebooted, and revamped. The resurrected Debbie Does Dallas movies came long before this trend, but it was one of porn's original franchises, with name recognition similar to what Star Trek or Indiana Jones would have in mainstream. Few other 1970s porn classics (Deep Throat, The Devil in Miss Jones) inspired a line of sequels and re-imaginings like Dallas did. By the time this revamp came along in 1998, Debbie Does Dallas had already seen five sequels, so the concept was wearing somewhat thin. (This was evidenced by the reviews of the movie at the time, which included two bluntly dismissive critiques from Adult DVD Talk.) Still, it has taken on the patina of semi-classic over time and is a prime example of Vivid's high-budget output in the late 1990s. Note that the original DVD version of the movie included a "Free Vivid Girls Mini Poster," an example of the now largely forgotten trend of throwing in a little swag to sweeten the pot.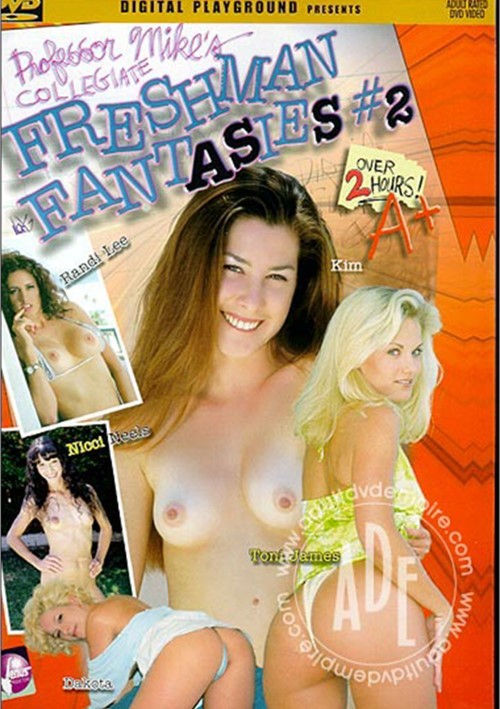 Professor Mike's college series had not one but two movies in 1998's overall bestseller rankings! The action proceeds in a pleasingly formulaic manner, with Mike chatting up and then romancing perky, bright-eyed "college girls." (Toni James looks a tad older than the 19 years that she claims to be!) The female stars are classic late '90s in their vibe and performance style, but it's interesting to see some still-familiar male vets crop up as their scene partners: Sean Michaels and Peter North (whose finish is typically voluminous). Also, be sure to watch to the end to see an entertaining promo for a vintage phone sex service! Viewers are asked to call up 1-800-UCUM as a breathy narrator muses, "How can it be bad if it feels so good?"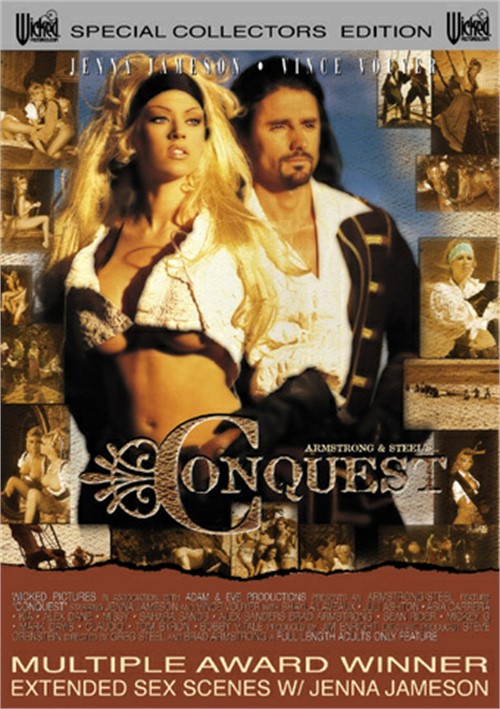 "If you see only one adult feature this year, it must be . . . Conquest." Conquest's synopsis told porn audiences that it was a movie not to be missed, and for the most part, those audiences agreed, making it one of 1998's most popular DVDs. This seafaring adventure anticipates some of the style of Digital Playground's Pirates, which would be released nearly a decade later. It's also always nice to see a performance from Jenna Jameson in her prime! The cover quaintly promises "extended sex scenes," a tagline that became largely unnecessary once all-sex and gonzo became porn's standard. The movie was popular enough that it was released multiple times on DVD, including a second edition loaded with extras.