Chelsea Visits the Fleshlight Factory!
Ahh, Fleshlight! A name that you know holds strong when it comes to quality in the sex toy world and catches even the average Joes attention when heard, even if they haven't actually used one before. I was extremely excited to visit the Fleshlight factory because seeing how things are made excites me, especially something unique such as the world's bestselling male masturbator. What would the factory look like? Would it have an odd smell? Are their random orifice molds laying everywhere? Well, first, what is a Fleshlight? Fleshlights are a discreet and portable male masturbator that has the shape of flashlight. They come in a variety of orifice styles and textured insides, some even molded after customers favorite female or male pornstars, so visual experience and the feel the user gets stimulates real sex. Easy to clean and durable…you get it. These are great products that guys love to shove their penis in and experiment with.
History
So the history of Fleshlight is actually pretty interesting.  The inventor, Steve Shubin, began the whole creation because he and his wife got pregnant at the age of 40. Being older, the couple was told not to have sex during the pregnancy in order to make sure things moved along smoothly. Well, nine months of no sex just wasn't going to cut it. Steve asked his wife if she would mind if he created something to hold him over while she was pregnant…and that is where it all began.
Inventor Steve Shubin
Now I got the pleasure of shaking Steve's hand, and he is no small fella. He reminded me of a late 80s/early 90s wrestler, and I loved that. When he asked me who I worked for, I stated Adult Empire and he said, "Ohh! Sounds dirty." I replied, "And that's a bad thing?" Steve gave off a good vibe for the very brief moment that I was around him. No, he wasn't a wrestler like how I thought, but in actuality, he is an ex-army/ex-LA police officer around a ripped 300lbs and pushing 6'4″. This man can't be using a blow up doll or a small device. His wife told him she wants him to create something with class. After he got the go ahead, Steve did the stereotypical inventor thing. He went to the garage and started to create. He played with body safe ingredients like food grade mineral oils and thermoplastic elastomers to try to achieve the most real feel soft consistency, yet have it be able to stretch when in use, but return to its normal size when done so that it doesn't lose its appearance. Steve had no background in this kind of work, but he figured he would have to keep working on it till he got it right. His sex drive was keeping him going! Steve also didn't have a ton of money, so he and his wife came up with $50k, and after messing around, getting the texture and design right, in 1998 Steve got a patent for the famous design and from there the device and business bloomed.
The factory
So there is the history, and I was ready to enter the damn factory! Right when we walked in I instantly noticed how clean it was. I'm talking spotless! Even the molding machines that are filled with the goop to create the masturbators…clean as a whistle! First thing I yelled out of excitement, even though the factory was pretty quiet, was that I thought there would be a certain chemical smell. Because Fleshlights are made of that secret patented concoction Steve created of high-quality mineral oil and rubber polymers. They are also 100% phthalates free. Usually when something contains phthalates, which is mainly used as a form of plastic that is added to a product to keep them flexible, durable and lasting long, they will have an odd plastic smell. Well not here! Not today! When I stated that there was no odor in the room, I was reassured that Fleshlights material is 100% body safe and guaranteed no smell, as a piece of a defective molded vagina was shoved in my face for a sniff test, which I absolutely was a partaker in.
Molds and textures
As we moved along, we first came to the orifice molds and inside textures. The molds actually resembled the top of an engine piston. A circular wide width metal mold that resembled a simple hole, a vagina, mouth, asshole or even one of Fleshlights wilder designs such as the alien. Each part was labeled what was what, or whose part was whose. It was interesting seeing all the Fleshlight Girls and Fleshjack fella's metal casted holes on display for easy access so that they could be readily reproduced. Below the front of the toy molds were heavily textured metal rods.
They were actually beautiful and I even joked how they would make a hell of a dildo collection. These inside textured rods could be mixed and matched with ease, although each girl/fella/product has their/its own signature texture or designated design. With just a simple twist, the rods attached to the front molds and could be placed in the molding machine and created at the drop of a hat. So yes, each Fleshlight is poured by hand.
Side note: I unfortunately was unable to see a pornstar molding in action, and room was locked which is probably for the best because I would have taken it as a photo opportunity, but what it consists of is a gynecological style table where the vaginas, bums, or mouths are digitally imaged. The inside textures are designed in-house and customers thoughts and suggestions are heavily taken into consideration with that.
Moving on, so yes, each Fleshlight is hand poured. The orifice that is wanting to be created with the desired inside texture rod is put into place in the molding machine. In the middle of these rows of molding machines is a big vat of liquid Fleshlight material that is heated to around 300 degrees and then pumped into each molding machine by hand with a gun type device. They would not let me take photos of these molding machines. Top secret stuff I guess! I was okay with it though. Have to have some secrets when creating a product that is so successful.
After the product is pulled out of the molds, they are laid out to be examined and trimmed of any excess gel. Of course I got curious and asked if I could touch the product straight out of the mold while on the trimming table. The feel was extremely tacky with a shiny look, causing me to say, "Eww!" I was reassured that after the trimming, to the powder room they go to be covered in cornstarch to preserve and get that super soft feel. After the powder coating, I got curious again and needed to compare my first product touch to another. This time the glossy look of the masturbator sleeve was gone and the feel was a gloriously soft consistency. Much better!
Packaging
Over to packaging the sleeves go! They are placed in clear plastic shells and placed on rows and rows of labeled shelves. Each shelf holds a different internal sensation and also categorized by orifice as well. There were rows upon rows of these shelves FILLED with the real feel orifices ready to be pulled off the shelf, placed into the visually famous Fleshlight outer case, dropped into boxes graced with a photo of a beautiful lady and shipped off to customers.
The finished product
As I continued to walk down the aisles of masturbator sleeves, there was even a section of dildos molded after some of the hottest fellas in the gay adult entertainment world. I was told these are often bought
in addition to Fleshlights, maybe for a man to please his lady while he pleasures himself, or to have two toys to choose from for customers who buy both, Fleshjacks, the same masturbation device as Fleshlight but marketed to gay customers. They looked like great quality, but what dildos I found more interesting were located on the bottom of the shelf. What the hell were these things I was looking at? One of the workers told me that Fleshlight is now trying to experiment with more unique colors and textures for their non-realistic Fleshlight Freak line. This line features almost horror-like themed dildos and masturbation sleeves rather than your typical realistic looking orifice. Examples, Frankenstein, Dracula and of course the Green Reaper masturbation sleeve and Zombie dildo.
After walking through it all, would I go back? Absolutely! It wasn't until after I was driving home did the good questions pop into my head. It's so interesting to see something such as Fleshlights, from start to finish.
Chelsea's recommendations
So, want to get a Fleshlight and don't know what route to go? Well here are a few to choose from…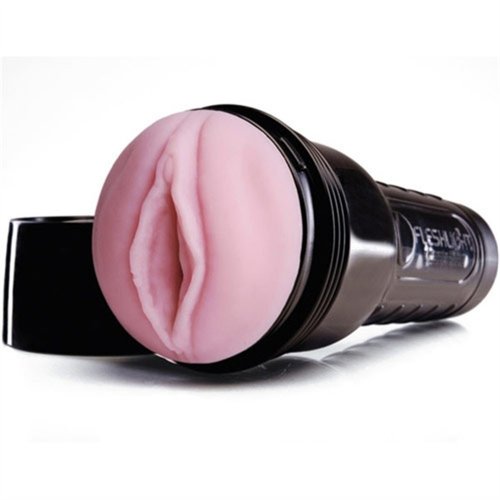 The smooth walled Original are marketed as a good first time Fleshlight. The original sleeve features a smooth non-textured 1/2 inch diameter canal designed for men that desire a tighter canal but prefer less intensity than what is offered in the other textured masturbation sleeves. This is one of Adult Empires best sellers!
A step up from the Original Pink Lady is the Fleshlight Vibro Pink Lady – Touch. This is an upgrade from the original above, but with a more developed style offering vibrations and a textured sleeve for added sensation and intensity.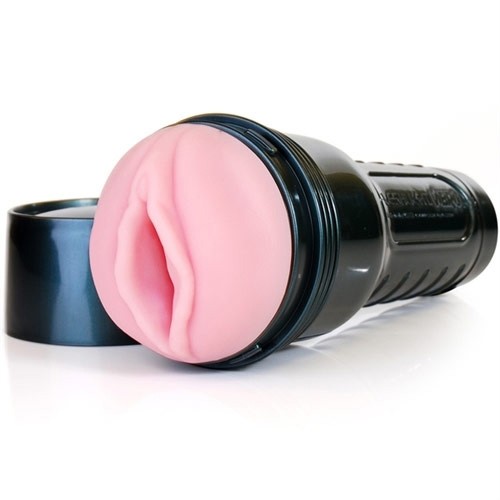 Of course Fleshlight Girls are the biggest collection of Fleshlights. They are modeled from porn stars and each sleeve comes with an opening that is an exact replica of the girl's orifice; pussy, butt or mouth. Most girls have at least one sleeve with a texture that is unique to them, some having two, so there is plenty of choice. Some of our current best sellers are the following…
Browse all the Fleshlight Girls >> 
Current Best Selling:
Fleshlight Go
There are two Fleshlight Go designs: the Surge and the Torque. At 8.5" long and a maximum of 3" wide, they are also smaller than the standard Fleshlights. This makes them more portable and easier to handle, even one handed, while still being suitable for average sized penises.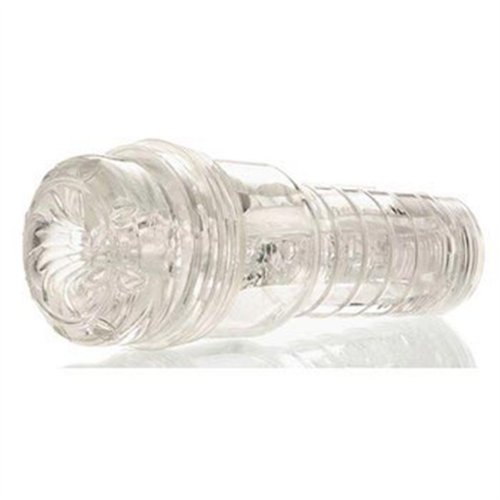 Fleshlight Flight
The Fleshlight Flight is a series of compact sleeves that are ideal for travel, or discreet storage. They are sleeker, slimmer versions of the standard sleeve, less than 8" long and just 3.1" wide, and are best suited to average and smaller sized penises. There are three flight textures available: the Pilot, the Instructor, and the Aviator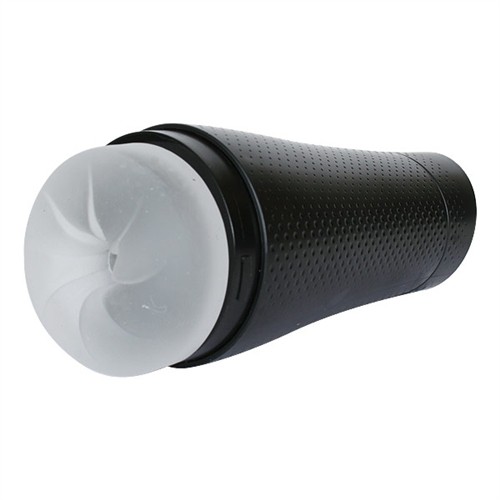 Sex in a Can
Modeled as beer cans, the Sex in a Can sleeves are designed to be hidden in plain sight. Like the Flight sleeves, they are smaller than the standard sleeves, with the inner canal is just under 7" long so are best suited to average or smaller penises.
Quickshot Fleshlight
The Quickshot Fleshlights are not a complete sleeve, more of a wide ring which is open at both ends. This gives them the advantage of being much more compact that a standard sleeve just 3.5" long, and a lot easier to keep clean. The Quickshots are also cheaper than other Fleshlights if you want to save a few bucks.
Fleshlight Freak
For the most adventurous fantasy lovers, there is the Fleshlight Freak. If you've ever fantasized about a sexy alien or female cyborg then this is the sleeve to check out.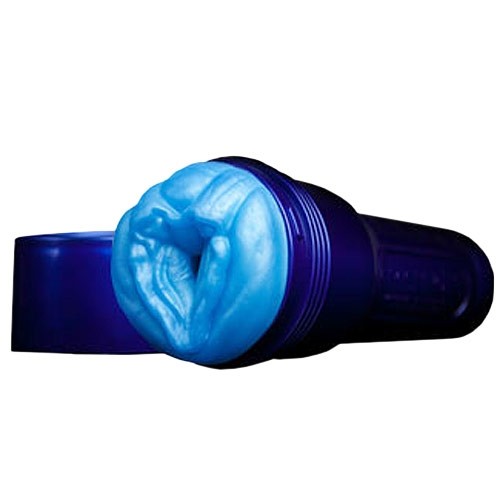 Ice
The Ice collection has a twist to the normal SuperSkin material and are enclosed in a transparent sleeve so you get the added advantage of watching the action as you slide into it. These are great for use with a partner as you can both see every detail of what is happening.
Like Fleshlight, Fleshjack has a range of different products. Product designs and textures are often shared between Fleshjack and Fleshlight and like Fleshlight Girls, the masturbation sleeves in Fleshjack Boys line have unique orifices that are modeled on male porn stars' butts or mouths.
There is also Turbo, made to replicate the feeling of oral sex without a realistic orifice look. Uniquely designed with three points of initial insertion, the Turbo provides the mind-blowing sensations synonymous with getting a blowjob.
Stamina
And last and what Fleshlight actually said are their best sellers and what they love to recommend, the Stamina Training Unit, or for Fleshjack, the Endurance Unit. Why? The Endurance and Stamina Training Unit or STU for short was created to replicate the intensity of sex and to help users increase their performance, stamina and technique all while they enjoy themselves. Regardless of whether you have problems with your stamina, the Endurance and STU have one of the more intense textures available. But more importantly than that, they are intense all the way through. This allows them to maintain a constant pressure, giving you the best opportunity to train your stamina and performance. The STU and Endurance products stand 9.75" tall and have an insertable length of 8.5", making them long enough for almost every guy. Although it's called a "stamina" or "endurance" trainer, it's also designed for pleasure. There's no reason to suffer, you want to enjoy your training.
On the inside of the texture you'll find that it has 360 degrees of medium sized bumps the entire length of the canal. It's also of an even width from the start to the finish. Both of these factors provide plenty of stimulation all the way through. With a texture like this that is tight and provides a lot of pressure you want to make sure that you're using enough lube to prevent any tugging or rubbing, which down below you will find links for Fleshlights amazing lubes! For any men with stamina issues, these products are a must. Practicing with the STU or Endurance will allow you to perform far better in bed, and if you can last with the STU or Endurance, you'll last with any partner.
In addition to the categories listed above, there are a few other products that add something extra to the Fleshlight experience such as lubes, toy care and kits.
Accessories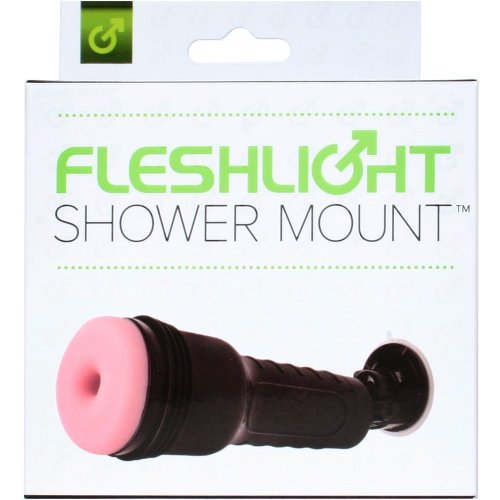 Toy Care
Lube
Kits