Devil Behind the Camera: The Evil Angel Directors
Evil Angel gave the world one of porn's most influential genres, gonzo, and the company's legacy certainly doesn't stop there. Founded by the legendary John Stagliano, the studio has been the creative playground for a legion of directorial talent over the years (including Jules Jordan, who would later build a porn empire of his own). In conjunction with Adult Empire's Evil Angel VOD sale, we give a thumbnail guide to some of the company's favorite behind-the-camera gurus! (This is, of course, just a small sampling of directors who have shot for Evil Angel. Check out a more extensive list here.)

Known for: Social-media themed movies with an emphasis on extreme action and hookup culture. (The title of his first movie, FaceFuck Friend Request, sets the tone.)
What's in a name: Like many male adult performers before him (e.g. James Deen), Gozzling spoofs a mainstream actor's name, in this case Hollywood fave Ryan Gosling. In a 2016 interview, Gozzling said that occasionally he'd been told he resembled the Oscar-nominated actor, which helped inspire him to choose the name as his porn pseudonym.
Memorable tweet:
When I die I wanna get murdered by a girl. Doesn't matter how or by who. I just think it would be poetic.

— Based Daddy (@BryanGozzling) May 28, 2017
Quotable: "I want to provide unique, special, extremely nasty porn for the whole world to enjoy!" (AVN)
All-time VOD bestseller: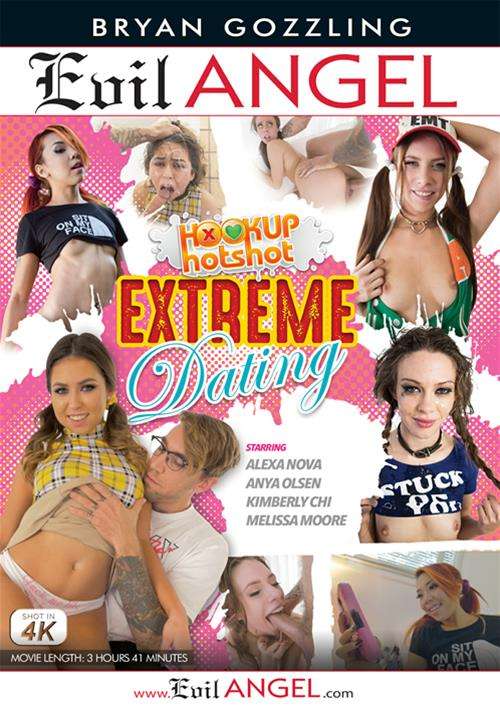 Browse Bryan Gozzling videos >>

Known for: Genre explorations of sexual scenarios that stoke the sexual fires of the label's founders, husband-and-wife team Francesca Le and Mark Wood. They've covered orgies, gangbangs, 18+ teens, MILFs and more.
What's in a name: Their label name is a portmanteau of the last names of co-directors Francesca and Mark. (Appropriately, Le is pronounced "lay.")
Trivia: Le first met Wood when she was working in sales for a porn company in 2000. (Adult DVD Talk)
Quotable: "Our partnership with Evil Angel allows us to create the kind of movies that thrills us sexually." (AVN)
All-time VOD bestseller: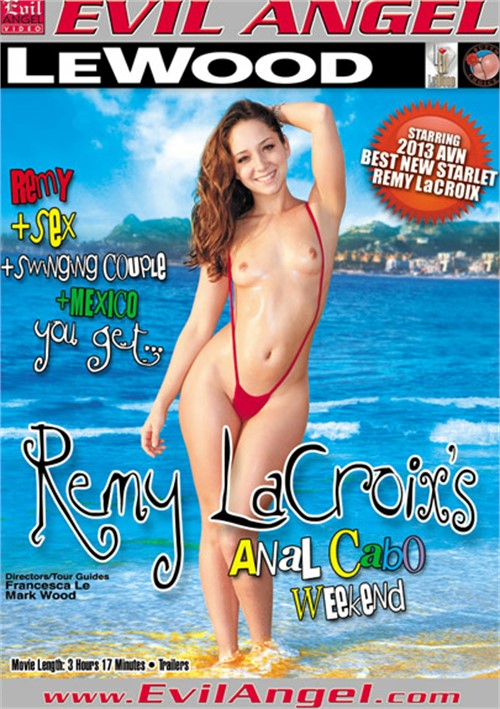 Known for: Primarily anal and POV. He's also the man behind the camera in the popular Swallowed blowjob series, which appears under the Perv City Evil Angel label.
Trivia: Has shot the first anal scenes for numerous stars, including Yhivi, Jodi Taylor, Brooklyn Lee and more.
Quotable: "He understands the erotic value of POV. Through his lighting, framing and choice of women he creates ass images of voluptuous perfection. And when he perfectly frames one girl sucking his cock while another sucks his balls and a third licks his asshole, we are seeing erotic art on the highest level. He is a true fetishist, exploring ass, tits and oral sex with intimate power." (John Stagliano on Mike Adriano, quoted by AVN)
AE Pulse weekly VOD bestseller wins: Teen Slut Tryouts (7/11/2016 – 7/18/2016), Teen Slut Tryouts (7/18/2016), Slut Auditions (8/15/2016),
All-time VOD bestseller: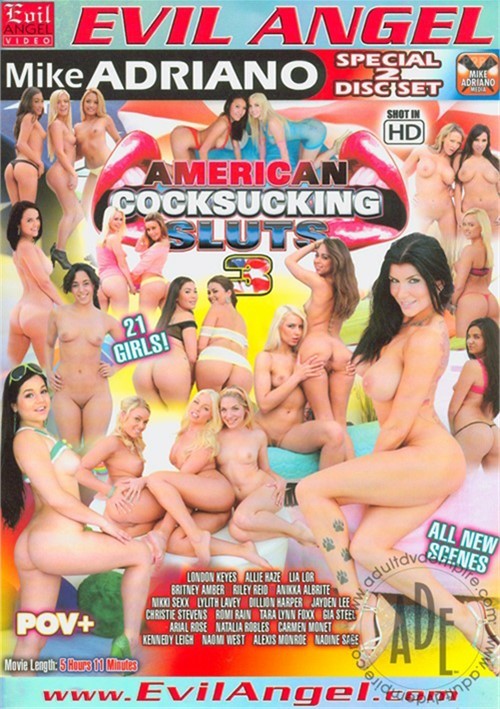 Known for: Anal, anal, anal! Sin crafts hardcore anal content for the true backdoor enthusiast, as the gaping backsides featured in so many of his covers attest. His recent transgender movies have also become popular selections (evidenced by the numerous VOD bestsellers listed below).
Trivia: Before his porn career, Sin worked as an extreme sports photographer. (AVN)
Quotable: "If it's not anal, I'm lost. I don't know what to do anymore." (AVN)
AE Pulse weekly VOD bestseller wins: Anal Acrobats #9 (6/1/2015), TS Playground 24 (11/28/2016), TS Playground's Creamiest Cum Shots (3/13/2017), TS Playground 27 (5/29/2017)
All-time VOD bestseller: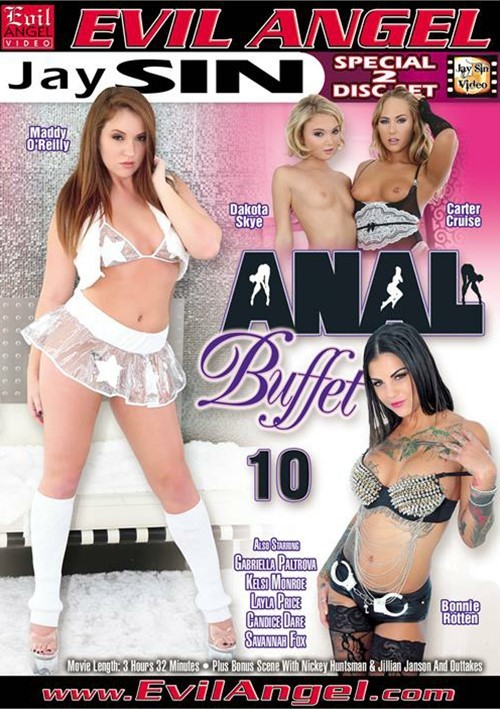 Known for: POV, Asian and oral movies, in addition to his award-winning "alphabet" showcases (V For Vicki and more).
What's in a name: In the same vein as Ryan Gosling/Bryan Gozzling, Darkko's name spoofs a mainstream film analog: the cult favorite Donnie Darko.
Trivia: Though Evil Angel is known for a diversity of hardcore content, Darkko's recent Evil Creampies was the first-ever creampie movie for the company.
Quotable: "I don't really watch porn . . . as funny as it seems. I like creation. The voyeur in me is so much happier creating." (Fleshbot)
AE Pulse weekly VOD bestseller wins: Adriana Chechik: Ultimate Slut (12/21/2015 – 1/4/2016), Sloppy Head (4/4/16), Fitness Sluts (6/6/2016)
All-time VOD bestseller: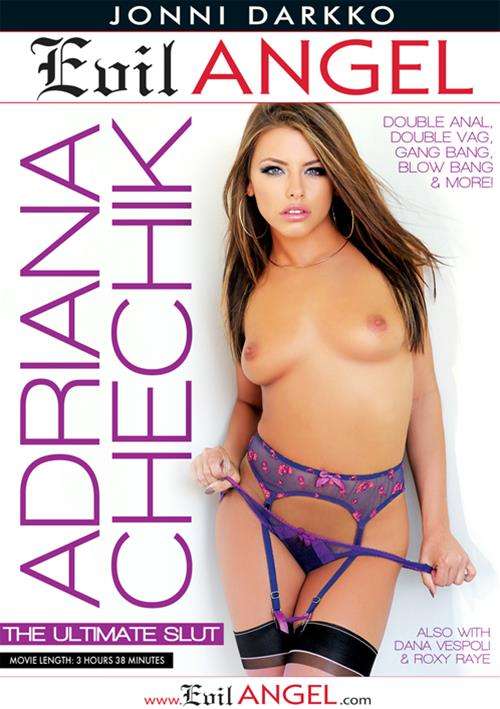 Check out the full Evil Angel VOD sale here (30% off!).