Sharing Is Caring in 'My Girlfriend And Her Stepmom' (Exclusive VOD)
If you fancy a threesome, there are numerous ways you could make it become a reality. You could ask your girlfriend if she'd be open to letting one of her friends join in on some late-night fun. Or you could head to Vegas and pay your way to a fantasy fulfilled. One less-than-orthodox means of having a threesome is managing to score one with your significant other and her stepmother. That's exactly what happens in My Girlfriend And Her Stepmom in four scenes that pair an eager young couple with an experienced step-parent. The movie is now available on Adult Empire as a VOD exclusive! Check out the video's individual scenes here:
Scene One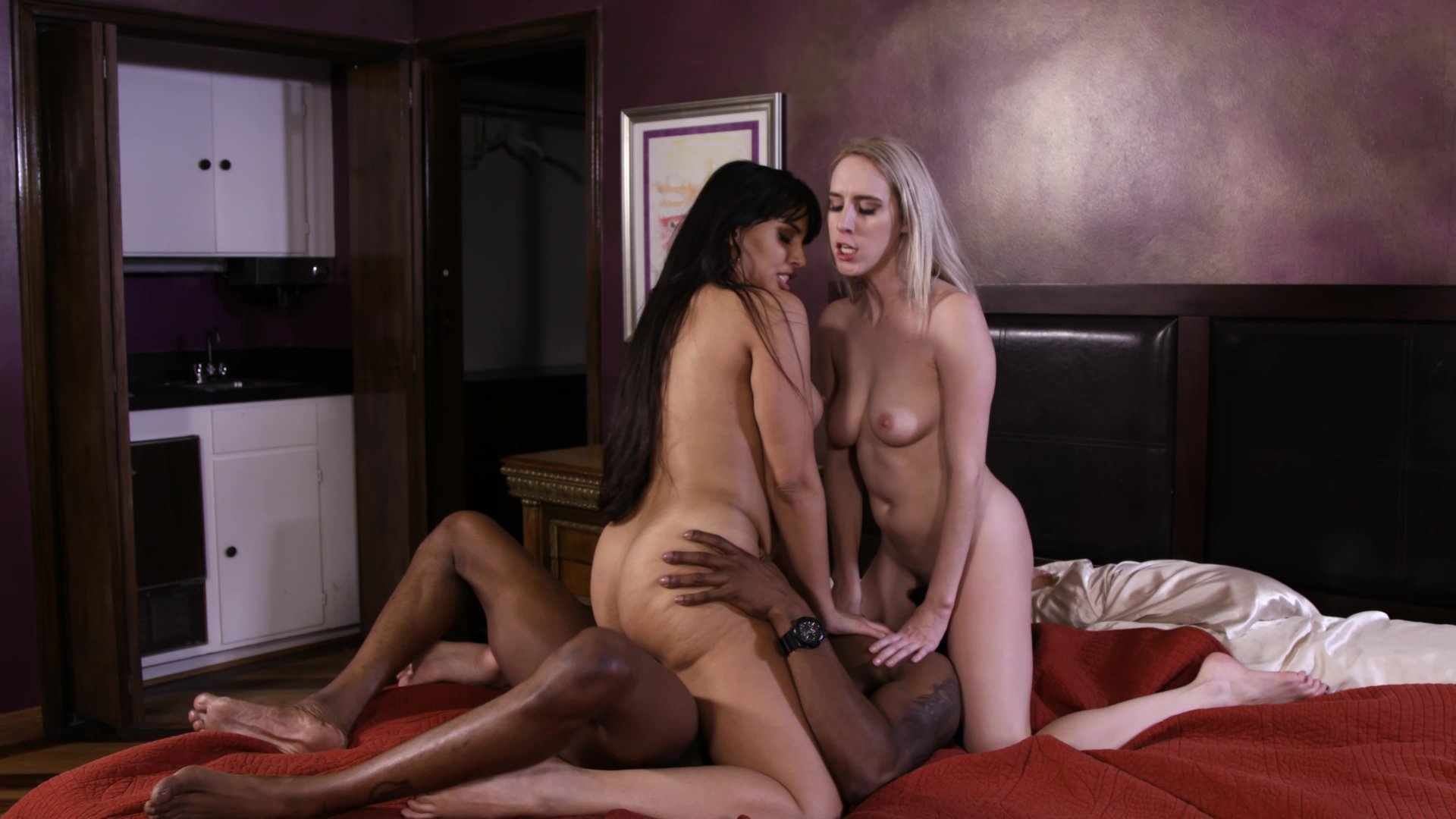 Stepmom Mercedes Carrera is getting over an acrimonious divorce, but stepdaughter Cadence Lux has the perfect way to salve her wounded feelings: a threesome with boyfriend Isiah Maxwell. Mercedes waits, fingers quite literally crossed, in the eaves as Cadence floats the idea, which goes from proposal to full-blown action in less than two minutes. No sense wasting time!
Scene Two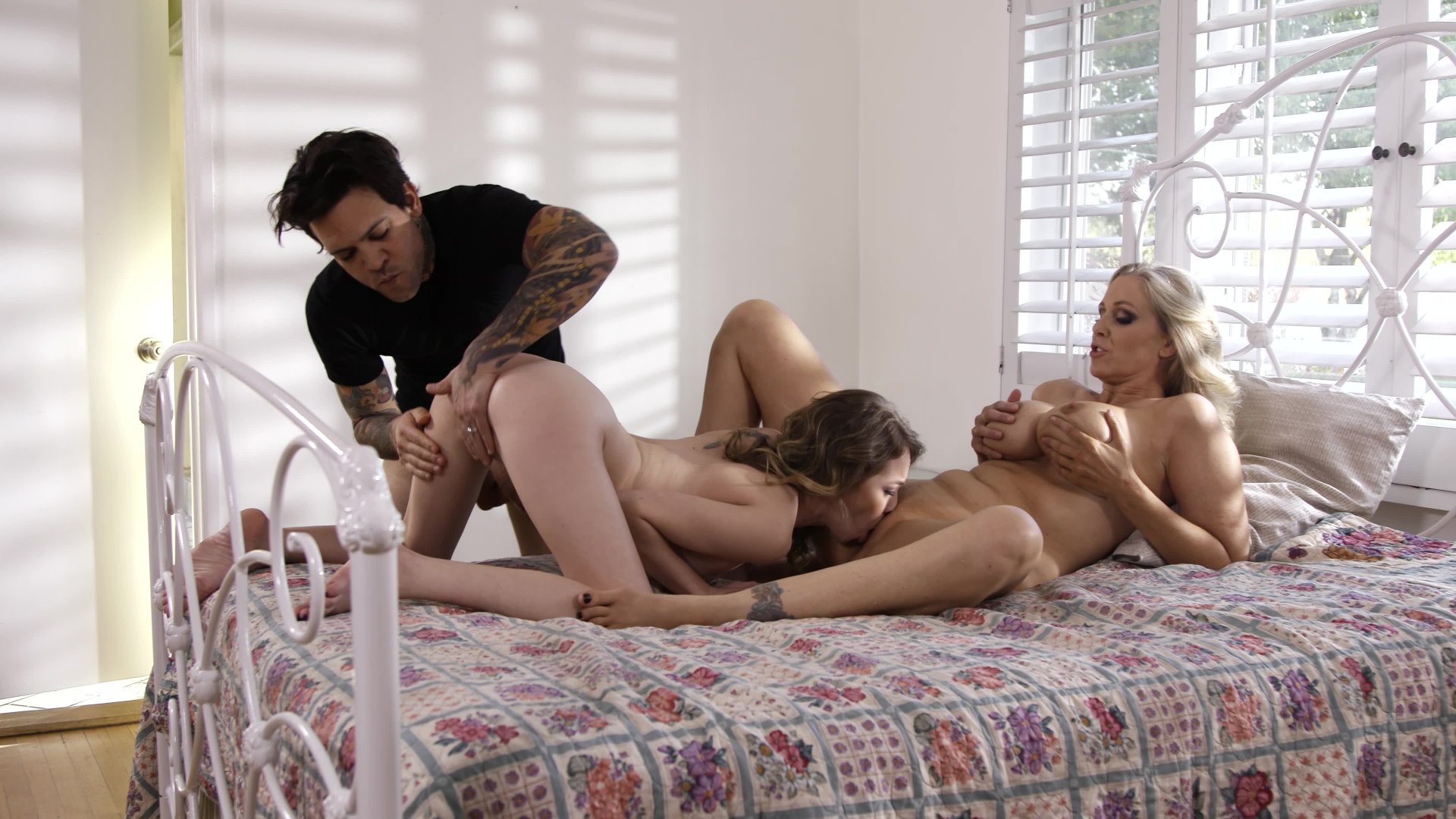 Angel Smalls has some sexy lingerie she wants to show off for her boyfriend. She slips into the bathroom to put it on, but when she returns, she discovers a nasty surprise! Stepmom Julia Ann has sneaked into bed with the boyfriend, dryly noting, "I told you if you wanted to move back in here, you'd have to share a few things!" The sharing commences with a threesome (naturally).
 Scene Three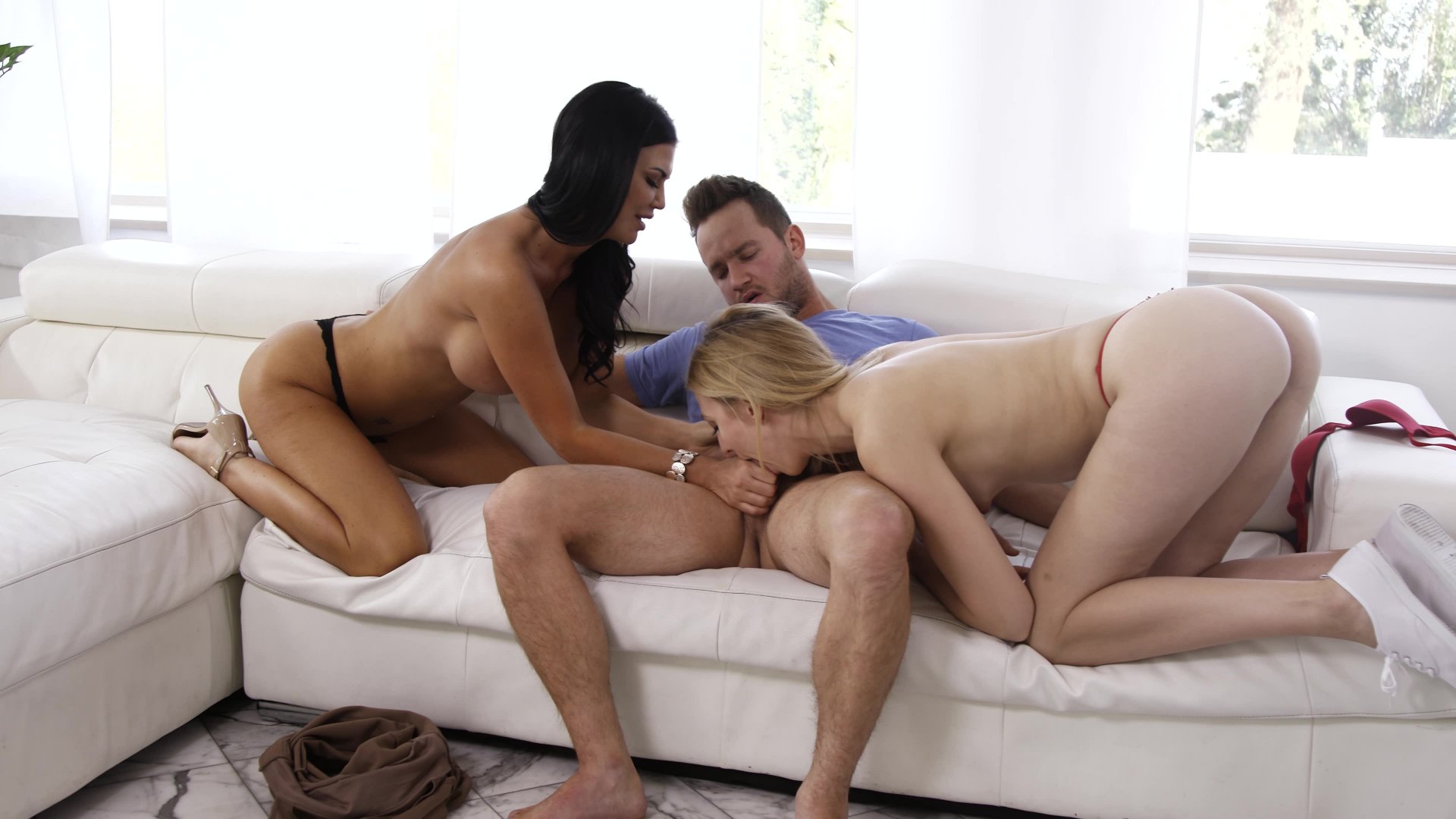 Alexa Grace walks in on stepmom Jasmine Jae making out with her boyfriend. Much to her dismay, Alexa discovers this indiscretion is just Jasmine's revenge, since it turns out that Alexa had seduced one of Jasmine's young lovers. This is news to the boyfriend, who didn't realize Alexa had been unfaithful. Hurt feelings abound, but Jasmine, Alexa and the BF decide to sort through their emotional wounds in the most passionate way imaginable: a threesome.
Scene Four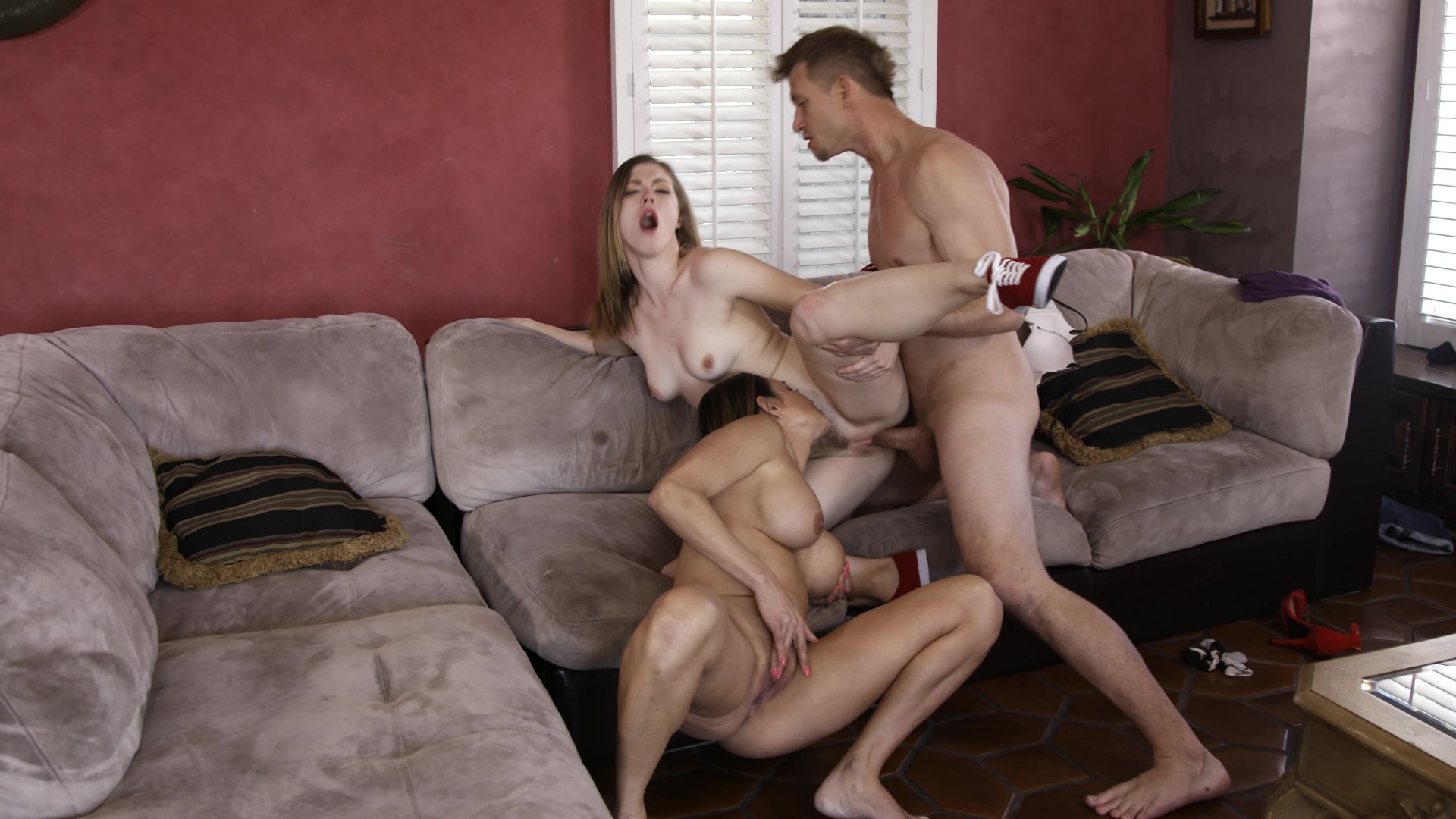 Ella Nova's boyfriend Bill Bailey claims he's not home, but Ella suspects he may not be telling the truth when she sees his car in the driveway. Her instincts turn out to be correct, because not only is Bailey at home, he's also fooling around with Ella's stepmom (Claudia Valentine). Bailey tries to explain away his erection by claiming he accidentally took a Viagra instead of a multi-vitamin, but Ella isn't buying it.  "Look, I'm fucking your boyfriend, okay? Get over it! So you can either join or you can leave — your choice!" is Claudia's ultimatum. Not surprisingly, Ella opts to join in!