Sex Art Presents 'Sharing My Wife' (VOD Exclusive)
From a very young age, we've all been taught to share. Have a tasty treat? Don't eat it in front of your friends unless you have enough to share with everyone. It's only logical that this simple principle we all learned in childhood would carry forward into adulthood. Sharing My Wife, the latest Adult Empire VOD exclusive, applies the concept to sex. If you've got a beautiful wife, it's rude to keep to her all for yourself. Sex Art's movie explores what happens when a stolen glance or naughty smile turns into a passionate moment between a couple and a friend. The movie features both boy/girl/girl and boy/boy/girl threesomes, all with the usual European sophistication that Sex Art brings to all of its movies. Check out a scene-by-scene breakdown here:
Scene One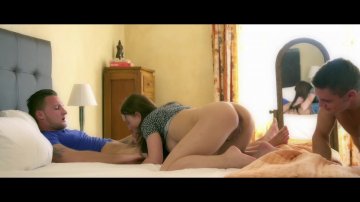 Taylor Sands, her husband, and a friend surround the TV as they enjoy a sporting event. An exciting moment during a big game leads to a celebratory kiss. As the match winds down, the trio make a spontaneous move to the bedroom, where Taylor gorges herself on both hubby and friend.
Scene Two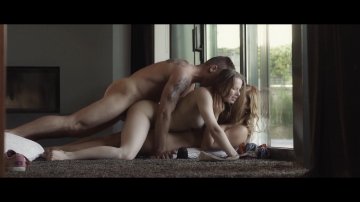 A spontaneous game of soccer on a city street catches the attention of Chrissy Fox and Olivia Grace. One particularly buff player wins them over when he makes a key play . .  they reward his agility and athleticism with a threesome back at his apartment.
Scene Three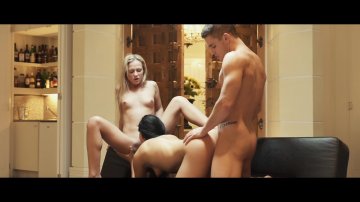 Scene three opens with immediate action as Anna Rose performs a blowjob. Cristal Caitlin masturbates as she watches approvingly from the background. Soon, Caitlin joins Anna to collaborate in the BJ, before pivoting to face-sitting, footjob action, and more.
Scene Four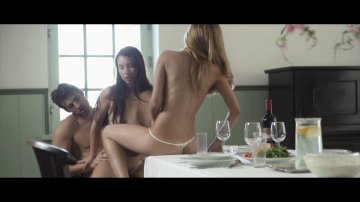 Scene four changes the pace with a more developed plot. Narration tells us that Subil Arch has discovered her husband is having an affair, and decides to expose his infidelity by inviting his lover (Taylor Sands) to dinner. Reconciliation is on the menu when it is revealed that Arch isn't mad, after all . . .
Scene Five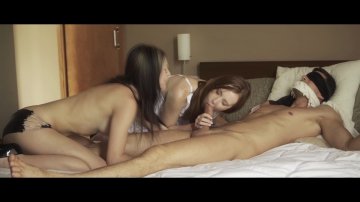 Linda Sweet blindfolds her husband in what he assumes will lead to some light BDSM. Sweet has other ideas in mind, though! She brings Timea Belle into the bedroom for a surprise threesome, one where hubby's blindfold will remain in place the entire time.