Newest and Hottest VOD Porn Studios: June Edition
At Adult Empire, we offer scores of VOD studios, all available to stream instantly for maximum convenience. Each month, we add movies from newly signed studios to provide even more options! In this roundup, we've collected the latest new studios in a convenient guide to what's new on VOD. The offerings for all of these studios will continue to grow in the coming months. Many are also available as part of Adult Empire's Unlimited streaming subscription service!
From long-time performer and niche director Jeff Coldwater comes Hart Art, featuring eccentric, self-referential storylines, with hardcore sex scenes to match.  The initial offerings from Hard Art have been directed by Sally Forth.
Spotlight movie: Hyper Sexuals
The opening Hart Art logo, which features a wizened grandmother throttling Chad Diamond as she croaks out, "I'm gonna kill you, you piece of shit," sets the tone for an unusual hardcore adventure focusing on sex addicts.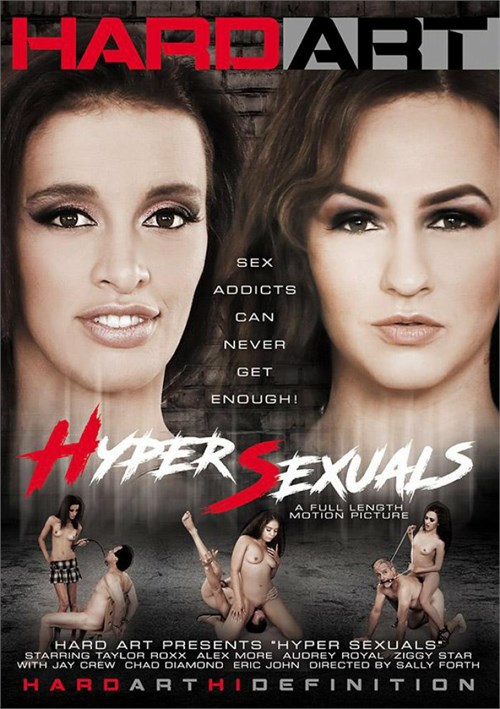 ____________________

We've all known a pervy uncle, haven't we? A visit to the Uncle Fred Studio page is like raiding his personal collection of pornos! The studio presents European porn scenes featuring fresh talent in a variety of genres, with a particular emphasis on threesomes, 18+ teens, and lesbian action.
Spotlight movie: Why Not???
Some see the world as it is and ask, "Why?" Others see the world as it could be and ask, "Why not?" Uncle Fred sees a world where teen lesbian threesomes are as natural as a trip to the corner store! Three youthful European beauties are reading Harry Potter out loud when they decide a threesome might be an even better way to pass the time.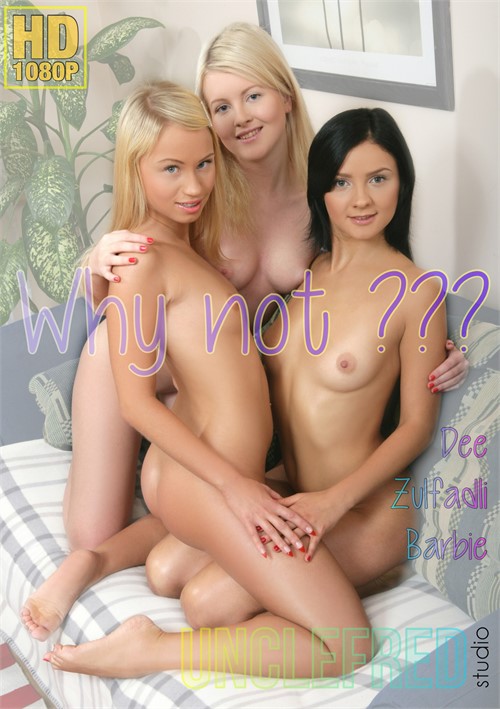 ____________________
European amateur content with a unique German flavor, featuring the kind of intensity and authenticity that only amateur porn can provide!
Spotlight movie: Uber 40, willige Hausfrauen
Roughly translating to Over 40, Willing Housewives, this movie takes us inside the sex lives of three amateur German couples.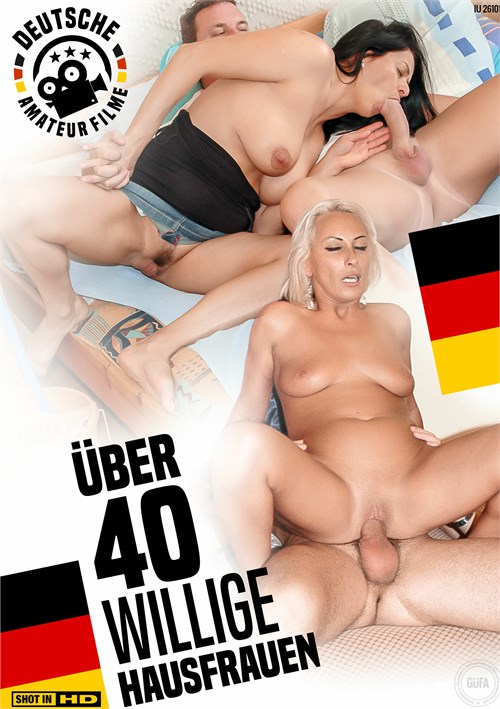 ____________________

Also from Germany, Genuine Films focuses on fetish BDSM content, with occasional forays into more conventional porn genres such as POV (POV Delights) and star showcase (Krista). The company's edgiest and most famous movies have been produced under the Black Label line.
Spotlight movie: BDSM Student's Training
A fresh-faced blonde enters into the lair of a BDSM master for a very provocative variety of training. What begins with moans of pleasure ends in tears and gasps as our young hero is put through a battery of tests that explore the boundary between ecstasy and pain.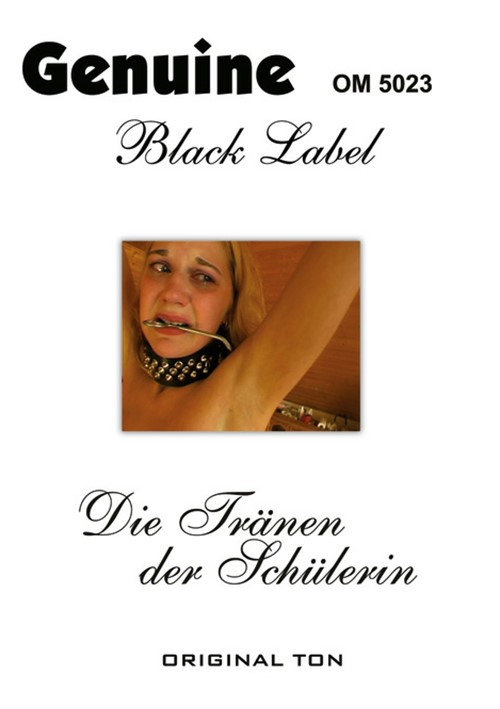 ____________________

A familiar face to fans of Marc Dorcel and Jacquie et Michel, the sultry Mariska X now gets a brand of her own! Though the Brazilian/Belgian beauty herself is a powerful presence in all MariskaX productions, many other stars are also given ample opportunity to shine.
Spotlight movie: Private Horse Riding Class
Riders, stable boys, and erstwhile cowpokes all get it on in this equestrian-themed adventure that calls to mind many of Marc Dorcel's movies set in similarly upscale environments.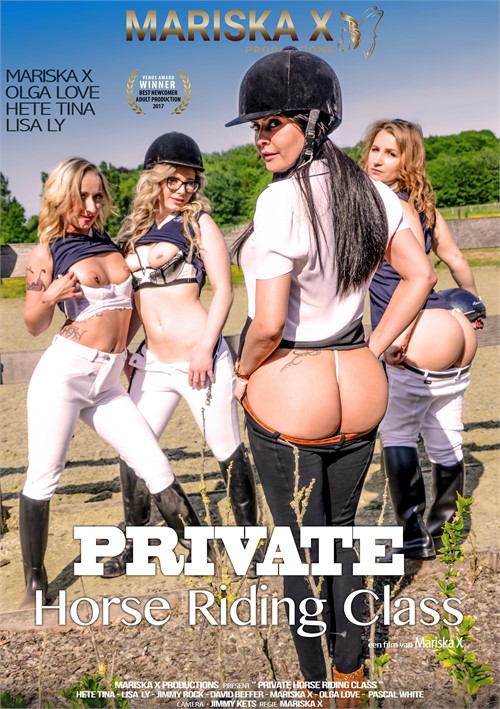 ____________________

The dungeon is dark and deep! Founded in 1999, Carmen Rivera Entertainment showcases German BDSM kink, featuring plenty of latex, super-sized sex toys, and simpering slaves. Rivera, a self-professed "strap-on queen and dominatrix over lust and pain," appears in most of the company's movies and scenes.
Spotlight movie: Das Schleimloch
"Das Schleimloch" translates literally as the "mucus hole," an appropriate indication of the level of submission that will be expected of those who enter Rivera's dungeon. Carmen and her compatriot, Mistress Sahara, play with their slave's asshole, delighting as they insert every imaginable extremity and object.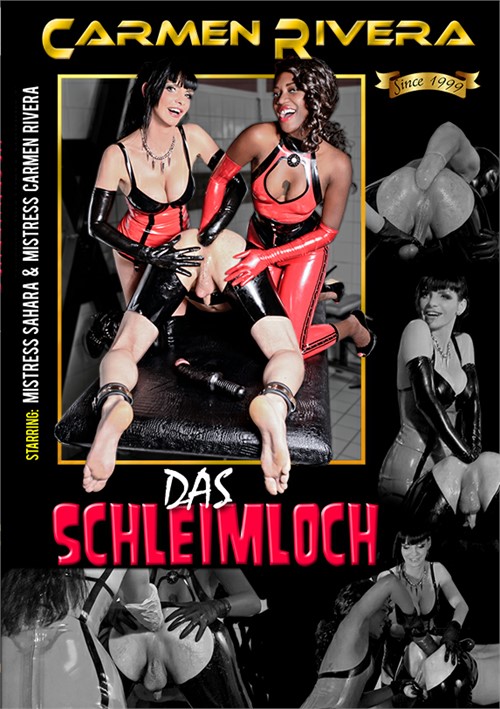 ____________________
The Naughty Babes live north of the border! Canadian cuties get into all sorts of hardcore trouble in a studio that makes a nice companion to the similarly themed True North Productions. (English subtitles are often included in the studio's many French-language sequences.)
Spotlight movie: Humping Bad Bitches
Whether they're lined up for a porn audition, sharing a bed with their lesbian girlfriend, or fellating their BF outside while he works the grill, these frisky gals are ready for action anytime, anywhere.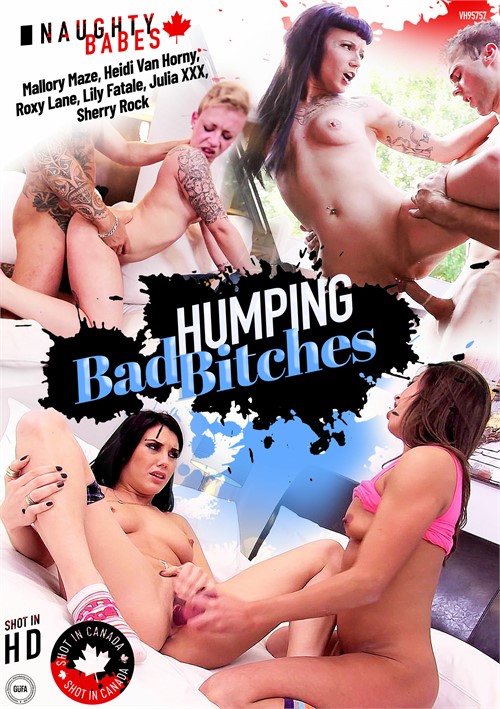 ____________________

Star power is what gives the industry much of its juice, and Crush Girls harnesses all of that electricity to marvelous effect. Each of the studio's movies spotlights a megawatt star, who features in most (though typically not all) of the scenes, usually in a variety of porn scenarios.
Spotlight movie: Crush Girls: Jessa Rhodes
Jessa Rhodes gets the lion's share of the attention here, enjoying some energetic boy/girl action (in the scene spotlighted on the cover) as well as a highly memorable solo scene at the movie's end. Jessa isn't the only draw, though: we also get scenes from Romi Rain, Brett Rossi, Briana Banks, and more.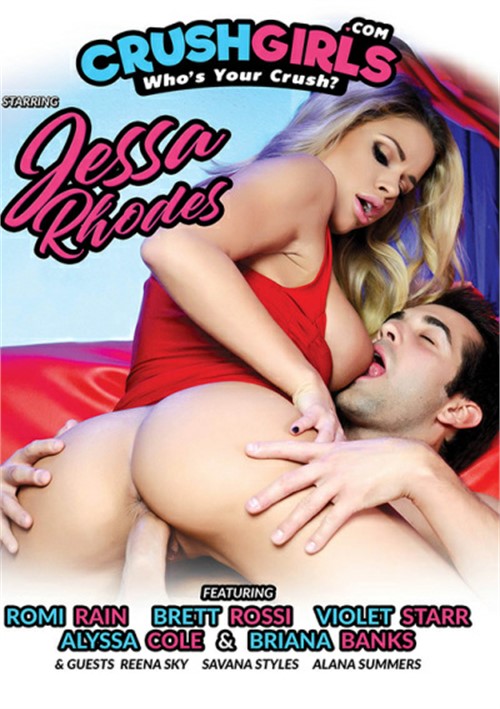 ____________________
Brexit has now inspired not only a porn spoof (Television X's Hard Brexxxit) but also an entire line of adult movies! Brexit Babes does not worry itself about convoluted European politics, though, and instead focuses on a much more appealing aspect of Britannia: cheeky British beauties.
Spotlight movie: In the Shower Room
Step into the showers of busty Brits who love to get wet . . . in every imaginable way. The movie's final scene features a nice visual callback to American Beauty (directed by award-winning Brit filmmaker Sam Mendes) complete with tub filled with rose petals.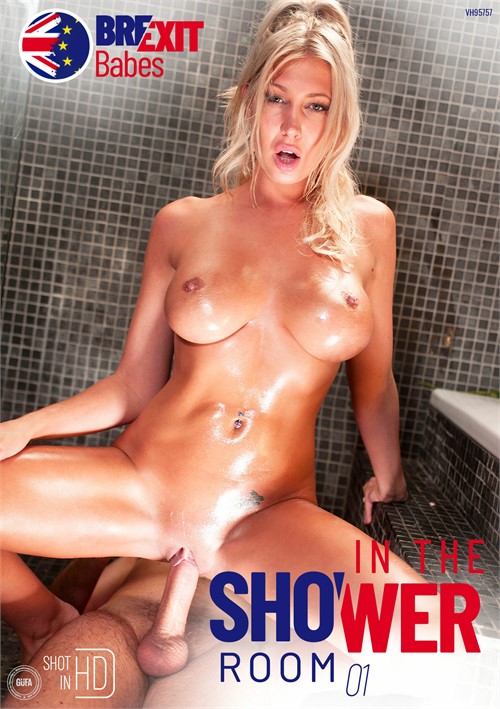 ____________________

"My intention is providing realistic and authentic porn the way I like sex on my own." Adult model and star Nikky Thorne gives viewers an intimate tour of her favorite fetishes and taboos, including cuckolding, family roleplay, and more. Thorne both directs and stars in all the movies in her production line, which are compiled from scenes found on her clips sites.
Spotlight movie: My Perverted Family Vol 1
To describe the family featured in this movie as merely "perverted" would be an understatement. In the opening moments, Thorne comes upon her grandfather, who is happily sitting on the living room couch,  masturbating to some erotic lit. "Grandpa is always jerking," she merrily observes to her unperturbed cuckold, whom she has brought along to humiliate. (It's only the first in a series of naughty escapades for grandfather, who shows up in most of the movie's other scenes.) Nikky films it all with her handheld camera!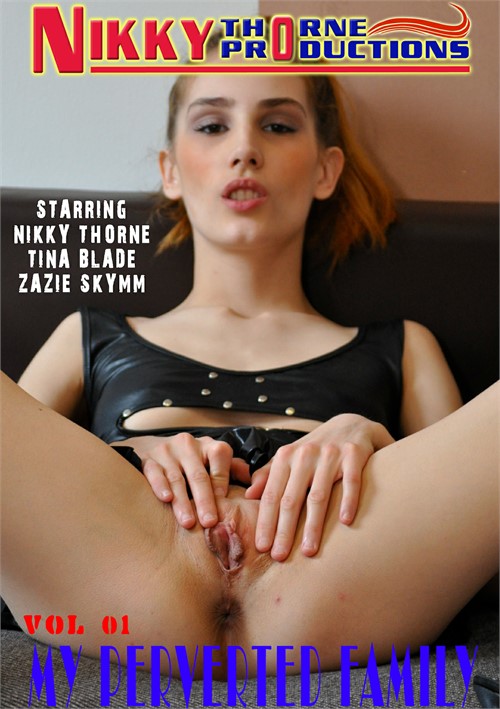 ____________________

Anal, anal, anal . . . and more anal! The brainchild of French director Jean-Marie Corda, SweetyX features 18+ European teens in a series of anal escapades, with loopy plots that bring a sense of humor to the proceedings. "SweetyX.com is not about boring mechanical sex; it's about passion and making love," Corda told XBIZ in 2017. "It's good porn. Porn made with love."
Spotlight movie: Anal Angels
In addition to featuring what is billed on the cover as "the most emotional anal performance of all time" (from Lilu Moon), Anal Angels includes a scene where a performer charms his lady friend by "playing" a showy piece on the piano using only his erect penis. Need we say more?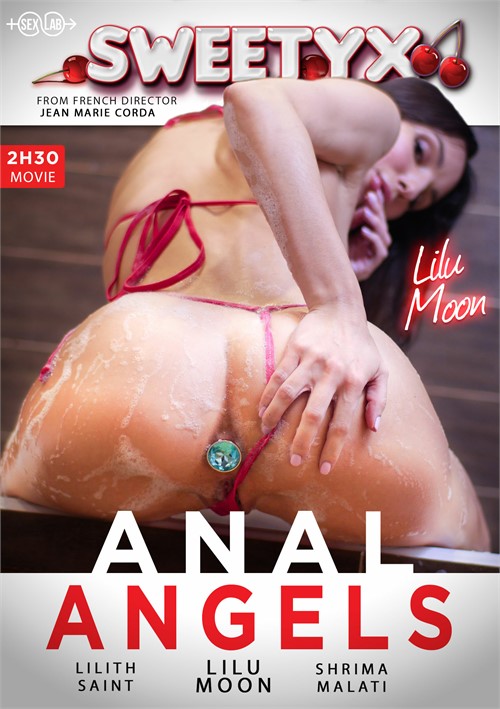 ____________________
As the covers of Dirty Pink movies proudly point out, "Imagination is not required!" The studio's videos focus on 18+ teens in anal and interracial action, all presented in vivid, up-close-and-personal detail.
Spotlight movie: Ultimate Teen Sluts
There are so many tangled limbs on the cover, we're not even sure which body part belongs to which person. The Ultimate Teen Sluts are more than willing sort it all out, though, in anal fun with partners and some of their favorite sex toys.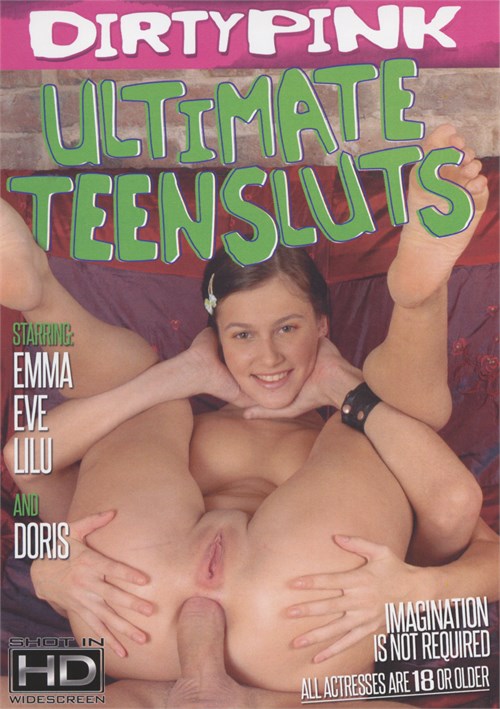 ____________________
Spearheaded by Kimber Haven, Raven Roxx, Lexis Steel, and Lana Heart, Bad Girl Mafia focuses on transgender porn. The company releases content from Kimber Haven's website as well as parodies and features. "We've got some great projects lined up," Haven said in a May 2018 press release.
Spotlight movie: SheMale Scares
In a treat for fans of classic horror, Kimber and the Bad Girl Mafia serve up a sequence of scenes spoofing familiar scary-movie scenarios, including one that finds Jason Vorhees's famous hockey mask splattered in spunk.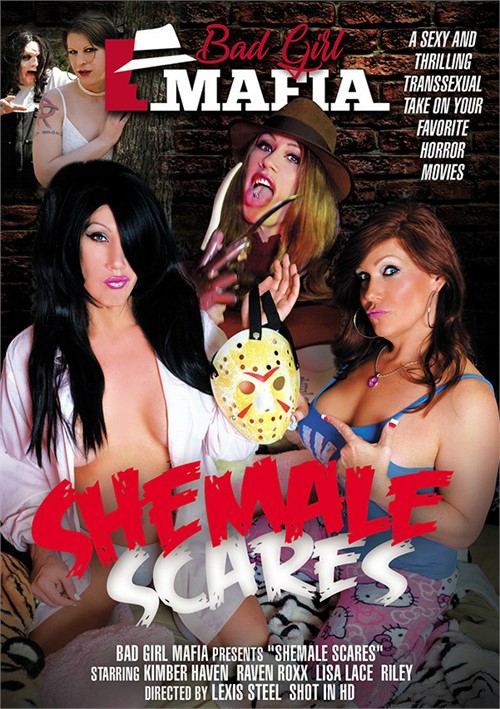 ____________________
<< View May 2018 | View July 2018 >>
View the full list of Adult Empire On Demand studio offerings here.