Jon Reviews the Man Wand
It may look like a bike tire pump, but its applications are actually far more sinful than pumping up your Schwinn! It's the Man Wand, the latest toy reviewed by Adult Empire's very own Jon. Chelsea has deposited this unique stroker into the AE toy box for his inspection. Will it be an essential addition to the collection, or just an amusing curio? Jon has all the answers! Watch now:
Recap
Initial reaction
"So far, it looks like something you would pump up a bike tire with. I'm going to have to figure that out, because I don't use a bike tire in my bedroom."
Texture and feel
"It feels great! The material is really soft, and this tip part is flexible, too. These flaps are very flexible and thin, too, so regardless of how big you are, it's probably going to be easy for you to get some satisfaction."
Pro tip
"I always recommend using water-based lube because it's easier to clean up."
Overall thoughts
"All in all, I definitely recommend this product. It's a good middle-of-the-road price range. It's not too intimidating. It's fun, easy to clean up, vibrates. You really can't go wrong with this."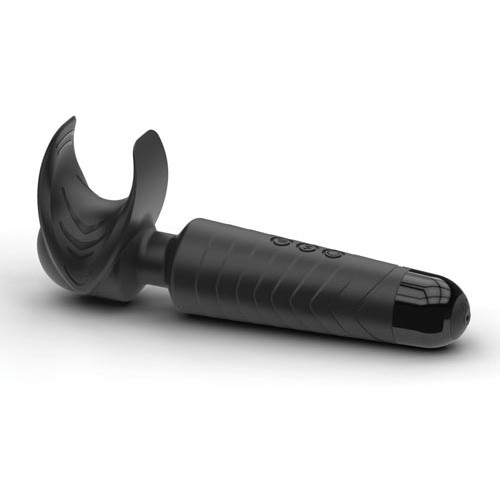 Browse more video reviews here.