Top Five Adult Empire Porn Bestsellers From 2000
Step back in time and check out the top five porn bestsellers from 2000! (Return to the AE Blog next month for a countdown of 2001's most popular movies, followed by later years over the ensuing months.) How many do you remember?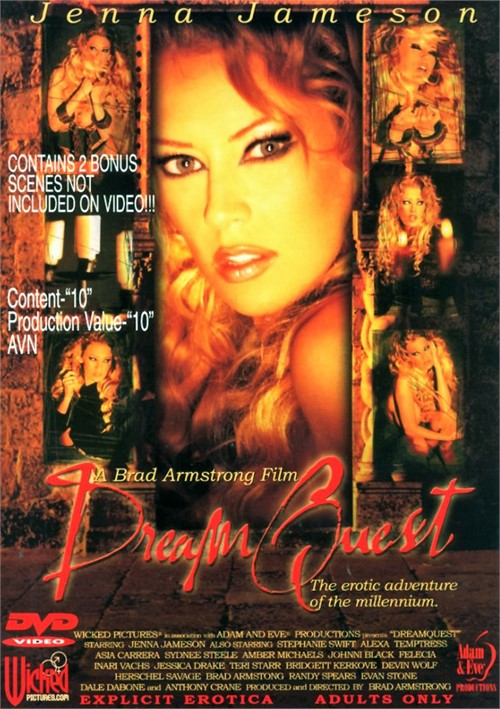 Jenna Jameson, who starred in several of the top movies of 1999, also reigned supreme in 2000. In modeling itself after the 1980s classic Labyrinth, Dream Quest gives Jameson another plum role: a shy and reserved girl who must become the unlikely hero of a magical realm of goblins and fairies. Jenna's transformation from dowdy girl in glasses to fantasy sex goddess is a particularly memorable one. As pointed out by Adult Empire's in-house reviewer at the time, the movie's film transfer is regrettably grainy, but even that can't dull the power of Jenna in her prime.
The Awakening is about as serious a porn movie as you are ever likely to see! Its heavy plot involves a car crash that leaves one of the vehicle's occupants dead, another disabled, and another despondent and depressed. Other porn films have dealt with grief and loss — Harmony's more abstract The Lustful Widow comes to mind — but few have had ambitions as expansive as The Awakening. Despite its weighty themes, the movie still provides plenty of hardcore action, including an emotionally charged hookup between Inari Vachs and Bobby Vitale.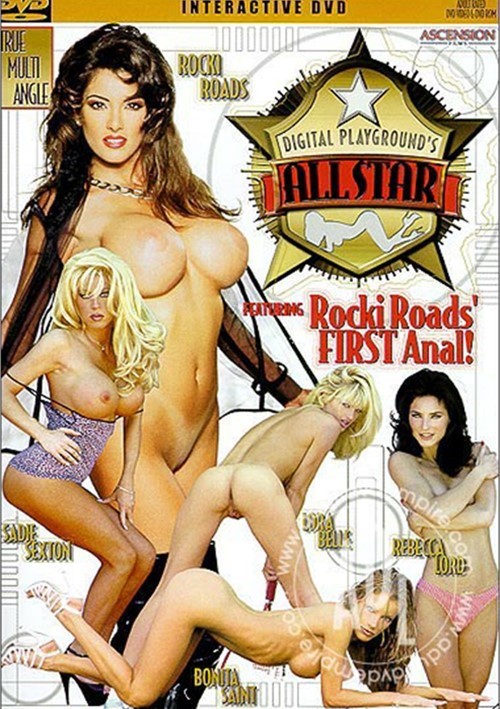 "First anal" is a popular trope in porn these days, but in 2000, it was rarer to see it mentioned so prominently as part of a movie's overall sales pitch. All Star proudly trumpets "Rock Roads' FIRST Anal" in text that is nearly as big as the name of the movie itself. Roads, a Penthouse Pet of the Month in September 1997, probably reached her career apex in All Star, outshining all her co-stars (including '90s fave Rebecca Lord) thanks to the razzle-dazzle of her first anal scene. Also of note: the movie was billed as the first-ever movie shot exclusively for DVD. Most early porn releases were intended primarily for release on VHS, with DVD release largely an afterthought. All Star, meanwhile, went before cameras expressly with the interactive functions of DVD in mind: multiple angles, commentary tracks, blooper reels, and more. Unlike other early interactive titles, the DVD version of All Star is still in print, meaning you can take a trip back in time and see what it was like to check out one of porn's earliest DVD special editions.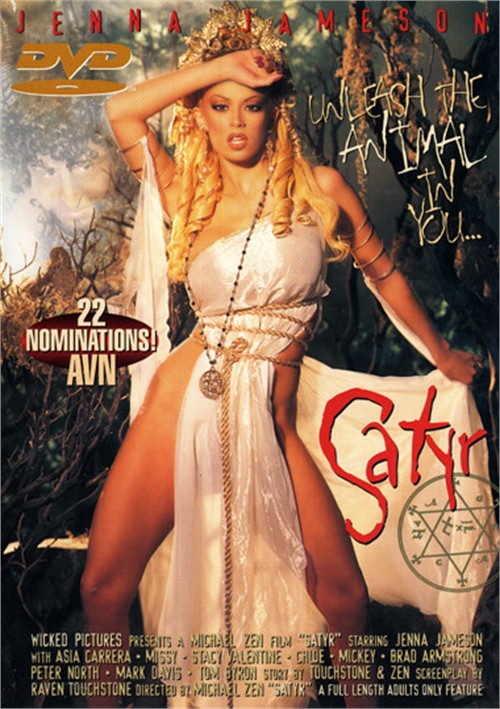 It was a good year for Jenna Jameson fantasy adventures! This time, Jenna plays a mythical satyr with insatiable cravings for sins of the flesh! By the end of the movie, she has sprouted a horn in the middle of her forehead (note the strategically placed hand in the cover photo), but even that can't reduce Jenna's dynamic sex appeal. (Brad Armstrong, now best known as a Wicked Pictures director, also shows up at one point, looking quite spry.) The movie's elaborate costumes and makeup helped it score a remarkable 22 AVN nominations (it won the prize for Best All-Girl Scene)!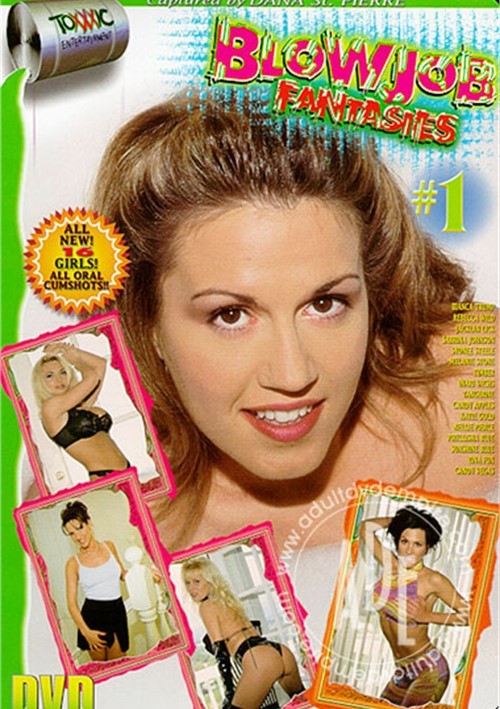 As scene one of Blowjob Fantasies opens, Sydney Steele is holding a pool cue. She looks over at the camera and says, "I make this shot? You give me $500. I miss? I'll suck your cock." Financial domination aside, they don't make porn movies about men handing over hundred-dollar bills, so it'll come as little surprise that Sydney doesn't sink her shot. In a thematic emphasis that foreshadows the shape of porn in years to come, Blowjob Fantasies #1 is the only 2000 bestseller that focuses on a specific sex act. Due to the technical limitations of the time (standard def cinematography), the blowjobs in this case aren't quite as vivid and visceral as the ones you'll find in similar contemporary movies from HardX or Evil Angel, but the enthusiasm and intensity of the performers is still there in abundance. It also packs a whopping 16 stars into the eight scenes featured here. The series itself continued for another 21 installments before wrapping up in 2005.