Stream Kenna James's First IR in 'Interracial Encounters' (VOD Exclusive)
When Kenna James and X-Art appear together on a marquee, you know you're in for something special.
James began her career as an all-girl performer, but she made her boy/girl debut in spectacular fashion in X-Art's My Sexual Fantasy. Shortly thereafter, her first interracial debuted (also shot with X-Art) and now you can stream it exclusively on Adult Empire! The Kenna scene is merely the opening salvo in a broader exploration of interracial erotica. Check out a scene-by-scene breakdown!
Scene One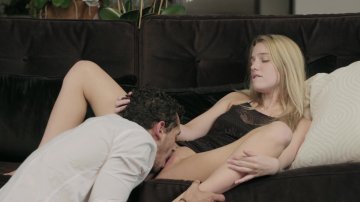 "The Next Lucky Man"
Kenna James has had a terrific date with
Alex Jones
. As they settle into the couch to get to know each other better, Kenna admits that she's only been with one other man. Alex is touched by her sincerity, soon deciding that he may be the perfect man to introduce her to a new realm of passion.
Scene Two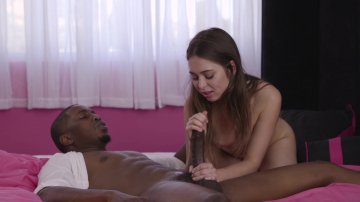 "Are You Man Enough?"
Riley Reid and the strappingly endowed Isiah Maxwell skip right past the get-to-know-you dialogue and right into a steamy hookup. The chemistry here convincingly portrays a sexy couple eager to explore each other's bodies for the first time.
Scene Three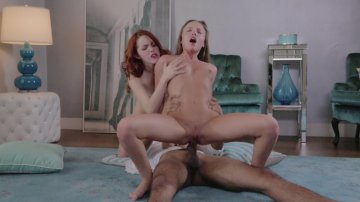 "Cock Sucking (and Fucking) Competition"
As they prepare to go down on Alex Jones, Aubrey Star and Amarna Miller decide to have an informal cock-sucking competition. Who is the winner? Well, Alex, of course.
Scene Four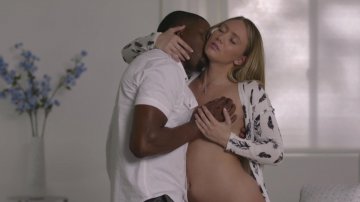 "Make Love to Me"
A.J. Applegate (credited as Danielle Grey) shoots a paper airplane in the direction of her lover (Isiah Maxwell). Its message? "Make love to me." Isiah needs no second bidding!
Scene Five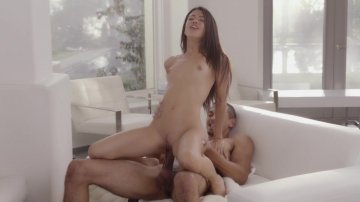 "Cum Worthy"
Veronica Rodridguez
makes out with Alex Jones before riding his impressive endowment for all it's worth. They wrap things up with some sensual, romantic afterglow.