Jessy Jones Pairs Directorial Debut 'First Class Anal' With Contest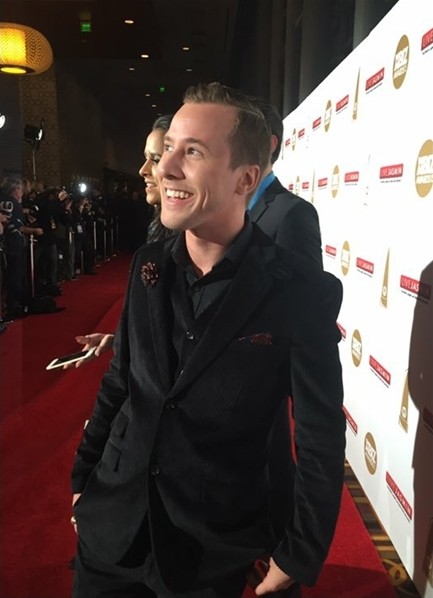 The directorial debut of an established star is reason enough for excitement, but when it's combined with a fun fan-oriented contest, it becomes a veritable porn event! Award winner Jessy Jones's first movie behind the camera, the appropriately titled First Class Anal, will give a few lucky fans the chance at some very tantalizing prizes.
Four of the first 100 DVDs sent to retailers will contain Polaroids of the stars featured in the movie. Anyone who is lucky enough to purchase a DVD with these pics need merely take a photo of them and tweet them to Jones's official Twitter account (@jessyjonesxxx). They will then be able to choose from four prizes: a chance to visit Jessy on set during the making of one of his movies, a visit to Vegas during AVN 2019 to party with Jessy and friends, a year membership to Evil Angel, or plain ol' hard cash in the form of $500. (Only one of each prize is being offered; the first person to respond will have their pick of all four prizes while subsequent winners will select from the remaining offers.)
"I want to do something really special with this movie and I would love to give fans the opportunity to get involved and I think this is the best way," Jessy told AVN. "I think most people would love to spend a day on a porn set and see how it's done; it's really the experience of a lifetime, and the alternatives are pretty sweet, too. The Evil Angel membership is awesome and who wouldn't want to come party with us at AEE? I know I would love to win any of these if I were an adult fan! And $500 ain't bad, either!" The contest ties in with the spirit of Adult Empire's PayForYourPorn campaign, which encourages fans to buy porn from reputable retailers instead of downloading free, low-quality porn from the internet.
Even if your DVD doesn't contain the porn equivalent of Charlie Bucket's golden ticket, the movie itself still has plenty to offer. Jones brings his considerable experience as an adult actor behind the scenes to generate the kind of onscreen fireworks that the best porn directors are known for. According to Jones, First Class Anal "is about rounding up the top girls in the industry and asking them what they truly love, what turns them on most, and then showcasing it for fans. After shooting 1,400 scenes, I know the girls I like working with the most. What you're witnessing is pure chemistry." Besides, it's pretty much impossible to dislike any movie that starts with a lingering shot of Angela White's beautiful jiggling booty as she strides along. First Class Anal is filled with the ultra-graphic closeups and action that have always been an Evil Angel standby. Jones seems destined to be another reliable Evil Angel actor/director in the mode of Manuel Ferrara or Bryan Gozzling.