Trends (2005): Cuckolding
In celebration of Adult Empire's 20th anniversary, we look at some of the porn trends and genres that shaped the company's history. In this edition: CUCKOLDING.
Humiliation, embarrassment, infidelity.
These three elements seem counterintuitive as the basis of a popular porn genre, but the sheer scale of the cuckold category says otherwise. As of this writing, Adult Empire carries 450+ cuckold-themed movies, a figure that outstrips the tallies for genres like spanking, anime, deep throat, and more.
Cuckold movies center on cheating wives who force their husbands to watch them have sex with other men. In real-life fetish cuckold scenarios, the male partners are complicit in the humiliation, but cuckold movies generally enhance the intensity of the situation by leaving this detail out.
J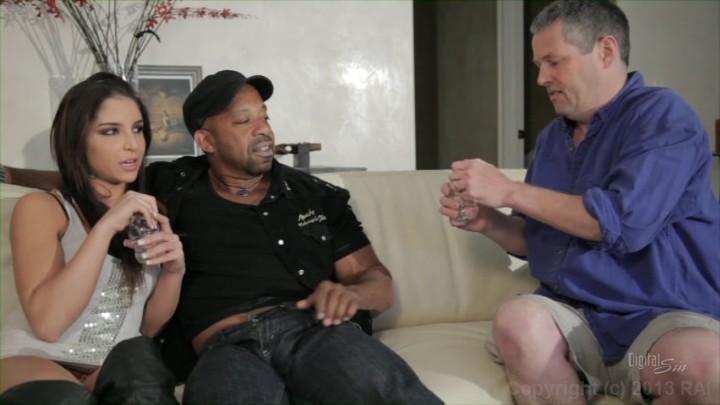 immy Broadway is one of the go-to performers of the genre and gave VICE his perspective on its popularity: "Some people get off on the humiliation aspect of it, some people enjoy it to see the pleasure in the woman. There are variations where the husband will participate and that brings in a bisexuality aspect. It's not really strictly defined as this one thing, it's a broad range of scenarios that kind of fall in the category."
Kinkly offers a far-fetched but intriguing theory why some men might enjoy cuckolding: "Some psychosexual theories claim that men will desire their wives more if they've just had sex with another man because this allows the men's sperm to compete."
The themes of infidelity and humiliation certainly aren't anything new in porn, but a look at IAFD and Adult Empire reveals that cuckold-themed titles began to appear in force starting around 2005. (It was in this year that Roman Video's long-running series Cuckold Fantasies debuted.) By 2012, the search term "cuckold porn" was outpaced only by "youth" in heterosexual porn searches, according to the book A Billion Wicked Thoughts. It also gave rise to the closely related "hotwife" genre, which has seen an increase in visibility in the last several years.
Additional sources: "Cuckolded: Why Do So Many Men Fantasize About Their Wives Cheating on Them?"
by Justin Lehmiller in Playboy