Trends (1999): Interactive DVD
In celebration of Adult Empire's 20th anniversary, we look at some of the porn trends and genres that shaped the company's history. In this edition: INTERACTIVE DVD.
When DVD debuted in 1997, its aptitude for interactivity was touted as one of the format's major selling points. The non-linear, digital nature of DVD seemed perfectly suited for educational programs . . . and, of course, for porn!
Functioning like an adult version of the old Choose Your Own Adventure books, interactive DVDs put viewers in control. They could choose what path the movie's action took — should the sex be hard or soft? Should you spank the star, or simply give her a soothing massage? It was all up to the viewer, provided he or she could chase any sex fantasies out of mind long enough to push the buttons at the correct moment.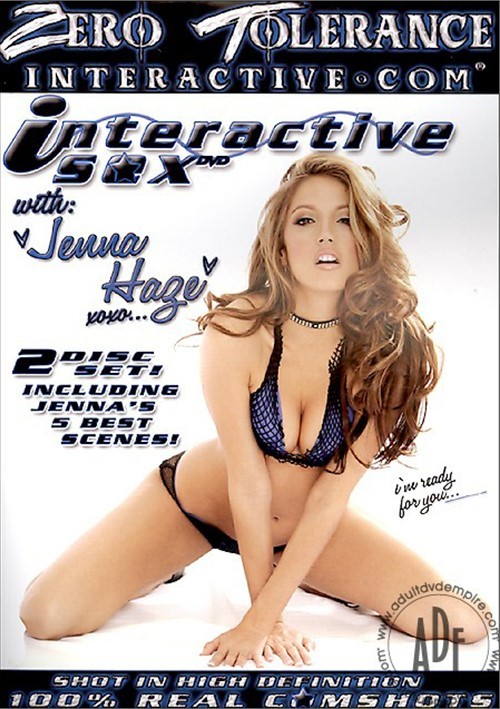 For as much promise as the concept seemed to have, it never became a porn standard, remaining largely a curiosity. It came along at the same time as CD-ROM porn (yes, CD-ROM porn) and suffered essentially the same fate. Consumers were frustrated by some of the bugs and quirks of the format (computer-generated cumshots were one of the more bizarre aspects of interactive porn), and adult filmmakers faced struggles bringing them to the screen.
Interactive porn was often expensive, meaning the financial squeeze of the tube site and post-recession era made them less profitable to produce. "This disk cost three times as much to produce as a feature movie," said Kick Ass's Mark Kulkis when their movie Interactive Gangbang was released in 2006. Shooting interactive DVDs was also very demanding for performers. Actor Jessi Palmer, already suffering from a 104-degree fever on the day in question, found an interactive shoot pushing her to the limit: "I had to shoot an interactive DVD, which takes hours and hours of shooting time . . . I was crying wanted to leave but my agent wouldn't let me; he said he couldn't let me flake on it."
The format has remained largely dormant since 2012 but did lay the groundwork for the new vanguard of interactive porn: virtual reality.
Additional sources: The Porn Myth by Matt Fradd