Trends (1997): Feature
In celebration of Adult Empire's 20th anniversary, we look at some of the porn trends and genres that shaped the company's history. In this edition: FEATURE porn.
Pornography, like early cinema, did not originally concern itself with storylines. Just as the very first movies simply demonstrated film technology, with basic scenes like a train arriving at a station, early pornography was content to show glimpses of erotic action without surrounding them with a full plotline. That began to change as pornography came out of the shadows and into the mainstream with movies like Mona The Virgin Nymph (the first plotted feature to receive wide release), Deep Throat and The Devil in Miss Jones. These heavily plotted movies became a standard in pornography from the 1970s all the way up to the late '90s, when Adult Empire first began selling porn on DVD.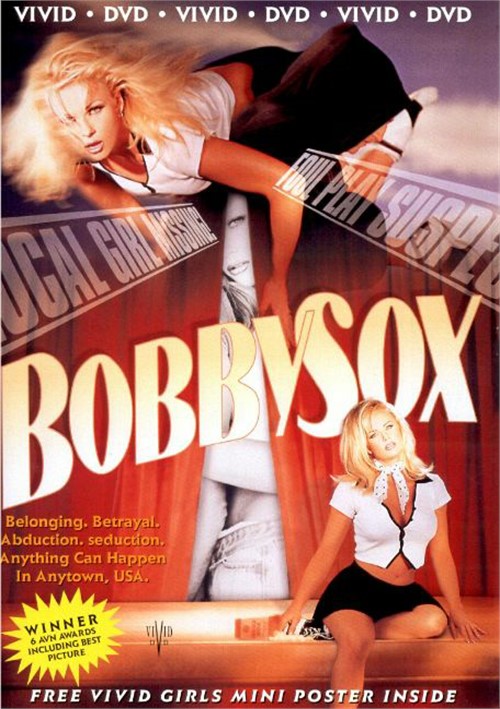 Bobby Sox, the very first adult movie stocked by AE, is a classic example of feature porn of the 1990s. Its storyline is elaborate and involved, so much so that AVN's 1997 review of the movie compared it to both the movie Matinee and Voltaire's Candide. The fast-forward buttons of VHS and DVD meant that people could skip past plot portions if they wanted to, causing a shift in focus that led porn away from features as the default mode. The arrival of internet porn only hastened this change, but it's unlikely the porn feature will ever completely fade away. A resurgence of feature porn has even been suggested as one means of combating porn piracy! "If the sex scenes are made sexy by the larger, complex narrative at hand—rather than the shorthand of X-rated clichés, like the naughty schoolgirl or the MILF next door—they won't end up as free jerk-off material," journalist Tracy Clark-Flory said in 2014. In fact, some of the most popular series of the last several years have come from the land of feature porn, including New Sensations' wildly successful Emma Marx series or Queen of Thrones (pictured above).
Additional sources: The Pornography Industry by Shira Tarrant 
and Pornography: A Secret History of Civilization