'Surrender to Anal' Is the Latest AE On Demand Exclusive!
The familiar term "rendezvous" comes from the French verb "se rendre," which also forms the basis of the English word "surrender." When is a lovers' meeting or rendez-vous also a surrender? In Surrender to Anal, that's when! The melding of the ideas of "surrender" and "rendezvous" is pointedly represented in this latest Adult Empire VOD exclusive, an explosive effort from the up-and-coming studio BANG! It's also the company's first-ever VOD release. Check out a scene-by-scene rundown!
Scene One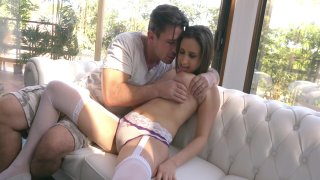 As the scene opens, Manuel Ferrara has a bird's-eye view of Ashley Adams . . . and let's just say he's ready to swoop. After some playful chit-chat, Manuel descends from his perch on the balcony and shows her exactly what his idea of anal submission is.
Scene Two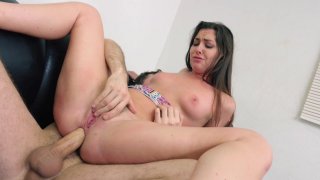 Scene two pivots to a casting-couch scenario, complete with the Bang! logo presiding over the action on the wall behind the performer. Brittany Shae tells the interviewer how she first discovered she enjoyed rough sex — the studio is "BANG!" with an exclamation point, after all — before stripping down. She teases herself a bit and then is joined by James Deen, who provides all the anal action the movie's title promises.
Scene Three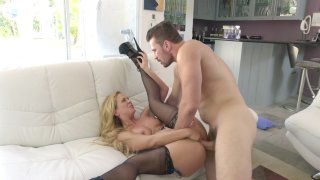 Manuel Ferrara is back for scene three, and he doesn't waste a second! As soon as he spots Cherie DeVille, he hurries over to her, pulls out his equipment, and lets her get to work. Cherie loves every minute of it! The scene starts in a lush exterior setting before moving indoors for the anal portion of the sequence. Outside or inside, it's sweltering hot in more ways than one.
Scene Four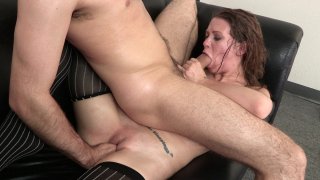 It's more casting-couch fun in scene four, this time with Alexa Nova! After stripping out of her dress, Alexa tells the interviewer why she got in porn: "I have a real high sex drive, and not a lot of guys in my daily life know what they're doing." She also mentions that she once had sex in a closet in a church! The sexy sinning continues as James Deen returns (opening the door with the mindful purpose of a busy doctor making his rounds) and begins a rambunctious anal encounter. (The action includes a moment where Alexa's skirt is re-purposed as a BDSM mask, among many other hard-charging moves.)
Give in to Surrender to Anal today!