VOD Scene Spotlight: 'Tori Black Is Back'
Tori Black is back.
Really, we could stop right there, couldn't we? Tori Black is the only pornstar ever to win consecutive AVN Performer of the Year awards, and she has returned in spectacular fashion for Tori Black Is Back after a six-year hiatus. As Black said to AVN, "This showcase really came full circle for me as Mason and I shot arguably two of my most successful movies together. When I was approached with this project I was still a little reserved and worried, but talking over the details really started to get my interest going. Surrounding myself with like-minded strong and free women was very appealing. I've always enjoyed being with other girls but I have a newfound appreciation for them in my life and choosing to only shoot with girls for this movie seemed appropriate. Being back has felt like reconnecting with an old and dear friend, comforting, exciting, emotional and inspiring. It's been an amazing journey and I can't wait to share it with you all!" Adult Empire is the first place you can see this can't-miss new release, so check out all four scenes now!
Scene One

Tori meets Aidra Fox for an all-girl romp in an industrial milieu. That black leather couch is never going to know what hit it!
Scene Two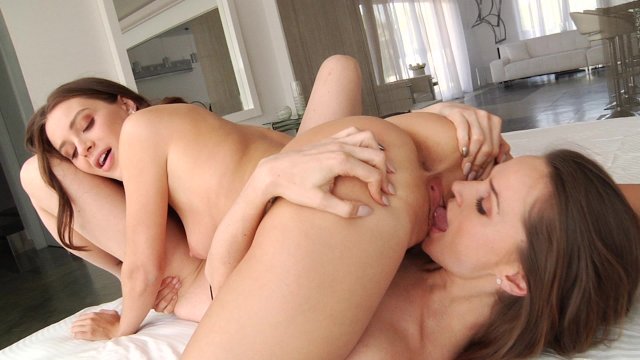 Tori shares the screen with a newbie star who has electrified the adult world much like Tori did a decade ago — Lana Rhoades.
Scene Three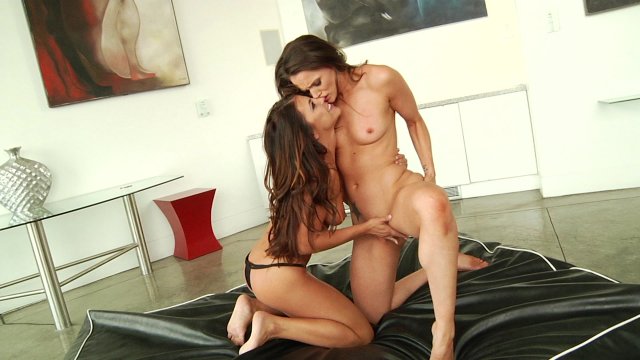 When two AVN Performer of the Year winners meet for a scene, it's an event you don't want to miss. Adriana . . . may we introduce Tori?
Scene Four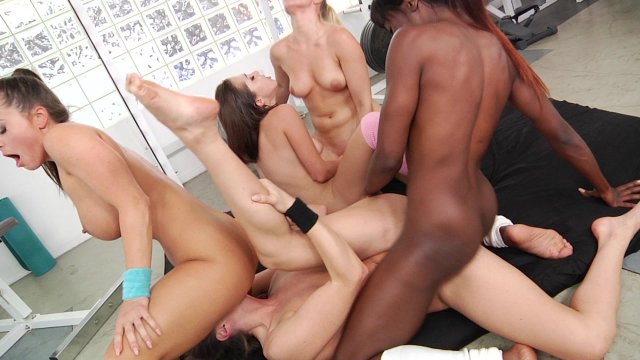 The term "fuckfest" is thrown around a little too liberally in porn descriptions, but this is one case where it truly applies. Just check out the screenshot! Once again, we probably need say no more.