Wild & Weird: Porn Scenes the Starr Sisters Have Shot Together
Let's face it — porn is more than a little bit weird at times. Sploshing, domination, foot fetishes and more . . . there are enough oddities to make even the most jaded porn watcher blush every once in a while. One such interesting aspect of porn is the current popularity of the family roleplay genre. Stepsister and stepbrother, stepmom and stepson — glance at Adult Empire's new releases list and you'll find every possible combination in every possible scenario. A few months ago, we looked at the story behind porn's most recent mother-and-daughter combo, Ryan Conner and Dylan Phoenix. While Ryan and Dylan never appeared on camera together in a porn scene, porn sisters Natasha and Natalia Starr have. If you're thinking, "Well, that sounds like it could get weird!" . . . so were we! (For most people, the idea of shooting an adult scene with a sibling sounds like a nightmare scenario on par with tumbling off a mountain.) We've investigated further and now present a rundown of three scenes Natasha and Natalia have shot together. Naturally, the scenes in question are all threesomes (or even foursomes) and do not include any direct physical interaction between the sisters. Wild, weird, interesting, or just another porn scene? Read on!
Background: Natalia and Natasha are sisters from Poland who began their adult careers one year apart. (Natasha, seven years Natalia's senior, started first and then coaxed her sister into joining her in the industry. Both originally immigrated to New York before moving to California once their porn careers kicked in.)
1
The movie's main plot concerns a forbidden romance between Steven St. Croix and his wife's ne'-er-do-well sister (Remy LaCroix). In a sideline from this primary narrative, co-star Mr. Pete returns home from a night out with both Natalia and Natasha. He shows them his bedroom and things soon turn steamy. Natalia and Natasha both give Pete all he can handle, all while carefully avoiding any interaction with one another. In many ways, it's a standard threesome, but the fact that there's a lot of "standing and watching" by each sister gives it a slightly surreal feel.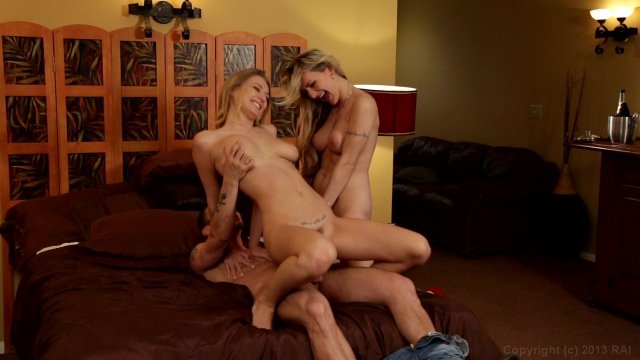 2
Natalia and Natasha roam into Nina Hartley's playroom and look through the numerous novelties she has stocked there. After eyeing up a dildo chair and doing some arm exercises with a particularly heavy dong, the sisters are welcomed by Hartley, who chats with them and has a bit of individual play with both. (Bizarrely, Hartley says at one point, "My sister's not pretty like this one." Let's hope said sister didn't see the scene!) The scene occupies a twilight area between straight-up porn sequence and educational video, loaded with plenty of sex and pleasure insight from Hartley.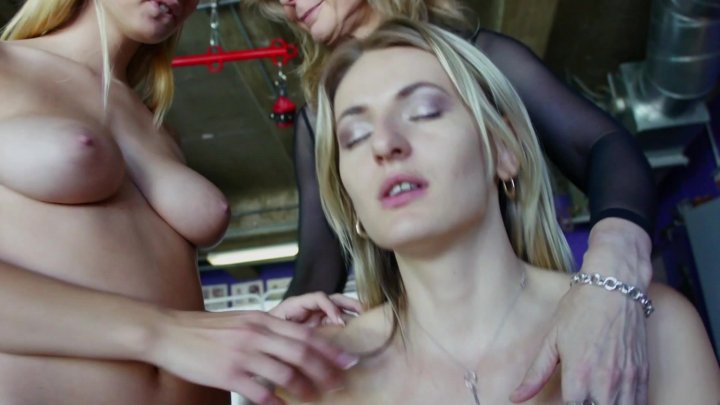 3
In this vignette, Natalia and Natasha play sister flight attendants. When they arrive at a posh hotel to spend the night during a long layover, they discover that they've accidentally been booked into a single-bed room. The desk clerk informs them that while no double-bed rooms remain, the hotel will give them a free massage as compensation. After leering at each other in various states of undress, the sisters welcome two masseuses, played by Jada Stevens and Kristina Rose. As is generally the case with porn massages, things soon become much more intimate. The scene evolves into parallel sessions of lesbian sex and ends with Kristina and Jada coupling while Natalia and Natasha look on. (There's also a mild plot twist in the scene's final seconds. It's not quite M. Night Shyamalan but is an interesting capper nonetheless.)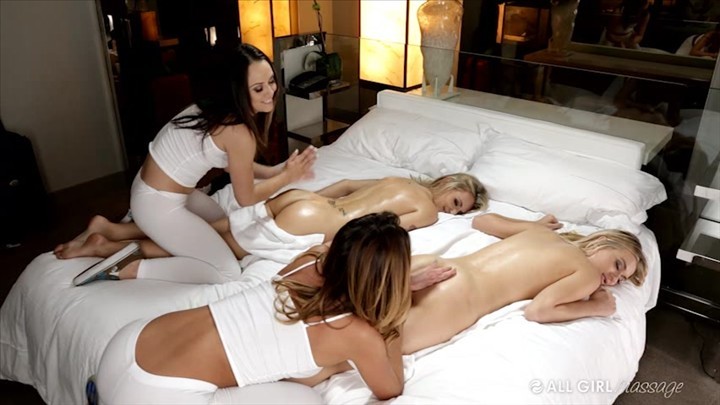 Overall, all three Starr sisters scenes follow the general pattern of family roleplay movies. They keep the weird family relationship aspect on the periphery, but it's just present enough to give each scene an odd extra dimension. (It's also intriguing to note that Natasha has a strong accent while Natalia does not, giving each of them a distinct screen presence.)
There's an interesting post-script to the Starr sisters saga! Natasha noted in her Adult DVD Talk interview that she and Natalia do indeed have another sister, who had not decided yet whether she wanted to get into porn. "I'm not sure if that's what she wants to do it. If she does, it's her choice. Whatever she wants to do," Natalia said. Three Starr sisters in porn? Sounds intense . . .