Sex Toys Through Time
Destination #2 on AE's world tour has brought me to Prague. The land where beer is cheaper than water and the first and only museum devoted exclusively to sex toys resides.  Check out some of the more note-worthy items from their erotic collection of 200+ items dating back to the 16th century.
Piquer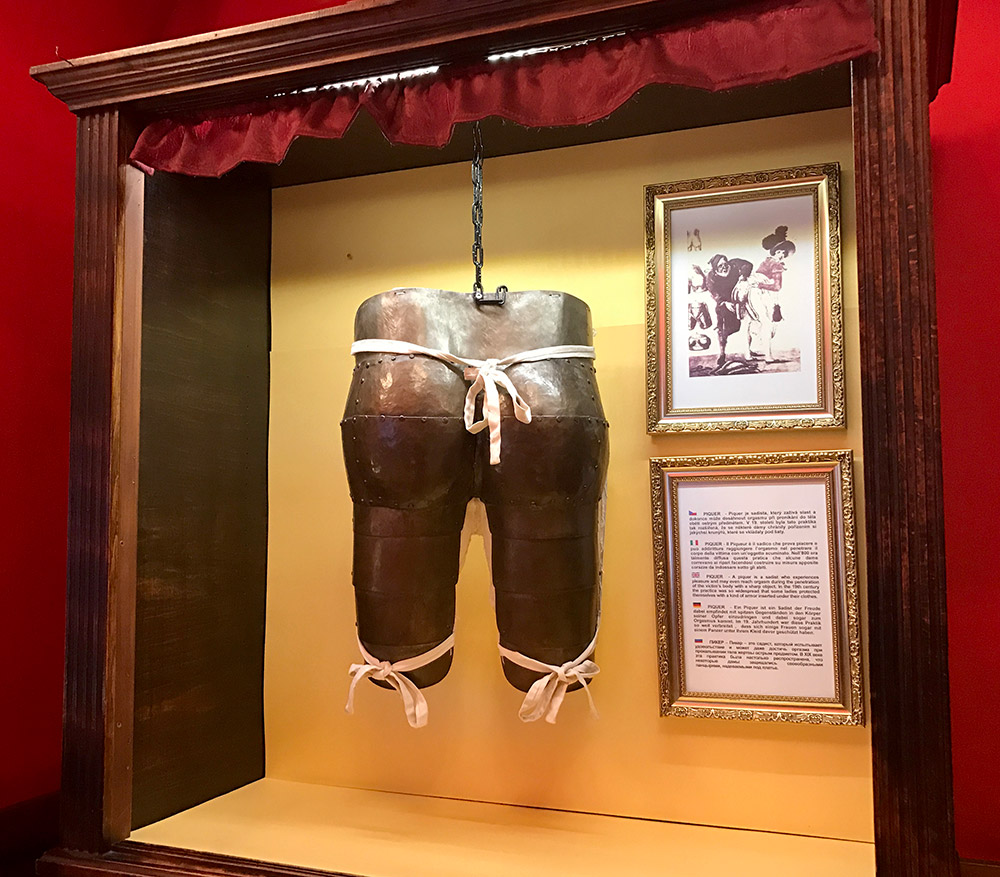 A piquer is a sadist who experiences pleasure and may even reach orgasm during penetration of their partner's body with a sharp object.  In the 19th century, the practice was so widespread that some women protected themselves with armor inserted under their clothes.
Gyro Later

A Gyro Lator is used to massage the feet, but the concave part could also be used between your legs to massage and vibrate intimate areas.  The Fetish Fantasy Series International Rockin' Chair looks pretty close to the modern day sex toy equivalent.
Artificial Phalluses
From left to right:
Japanese phallus with two cords at the end that could be tied to different parts of the body.
Horn and ivory phallus from around 1880.
This love device is composed of two parts, one solid and one rubber, working as a pump.  It can be used as a sprayer, a phallus or both to stimulate ejaculation.
Godemiche From Bones
This artificial phallus is called a Godemiche.  It was made from bone or ivory and was typical for the picture of a loved one to be inserted at the end, to watch during masturbation.  When you changed lovers, you simply exchanged photos.
Magic Box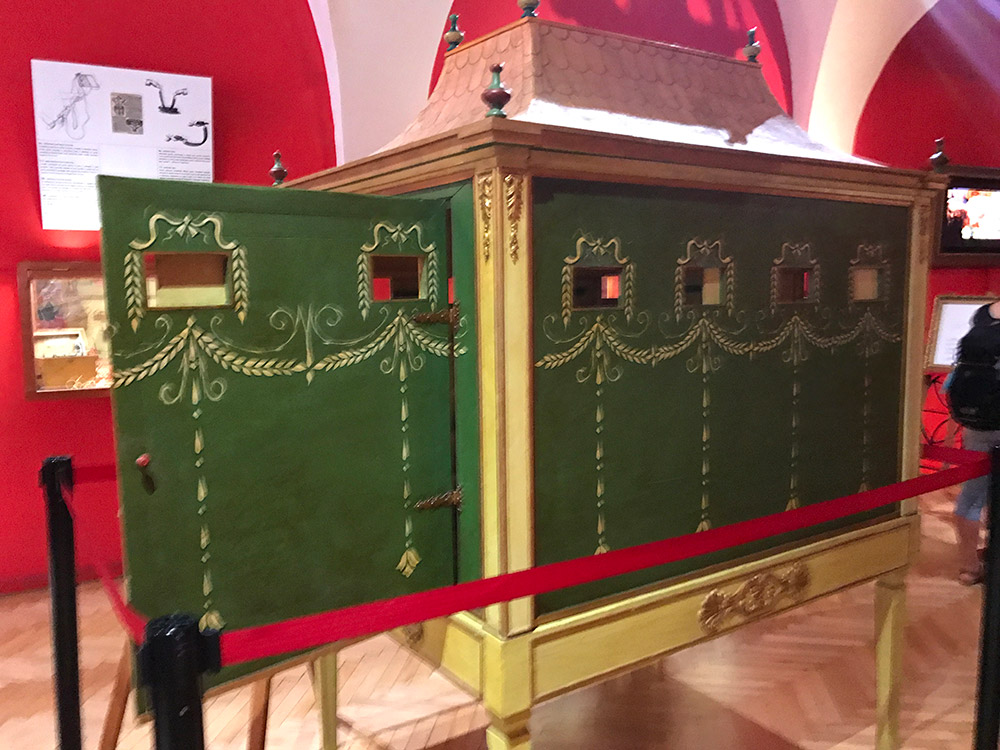 The "magic box" was actually a forerunner of the modern day peep-show.  It was used in markets and rural festivities where people paid to peer inside at scantily clad women.
Air Vibrator

This vibrator is inserted into the vacuum tubes and causes vibrations that can be increased or decreased with a valve located at the end of the massage device.  It causes different sensations along with a range of interchangeable accessories.
Smother Box

A few examples of old and modern kids for amorous coprophagy.
Erectors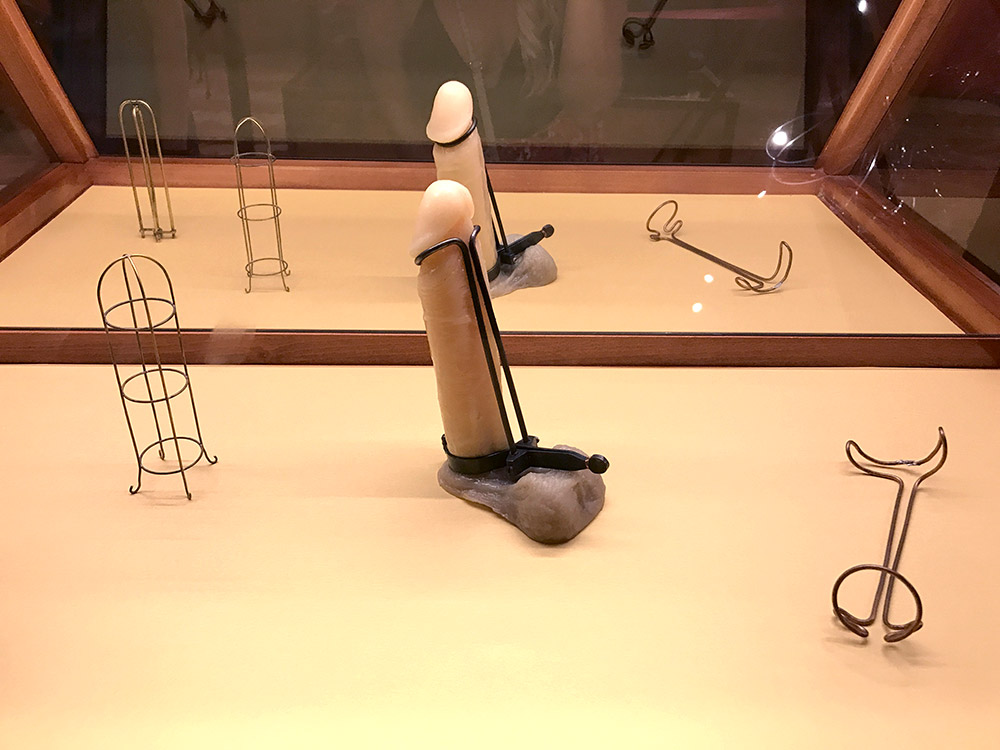 Erectors were crutches against impotence.  These metal devices were used as a "crutch" when applicable.  They were introduced at the end of the 20th century by a manufacturer of surgical instruments.
BDSM
Leather briefs allow BSDM practices focused on the penis.  The front inflated portion may crush the penis.
Weights hanging from the testicles for masochistic practices.
Turning the harness on the partner's body causes pain by catching the skin.