Five Toys That Are the Adult Version of the Fidget Spinner
Kids these days!
Fidget spinners are the latest youth craze, following irresistible and addictive time-killers such as Pogs, Giga Pets and Pokemon Go. Opinion has been divided on whether the spinners are a harmless distraction or a dangerous annoyance. We'll reserve judgment on that, but another question has popped into our minds: why should kids get to have all the fun? We dove into the Adult Empire toy supply to find some hand-oriented toys that may just become your adults-only version of the fidget spinner! Take them for a spin.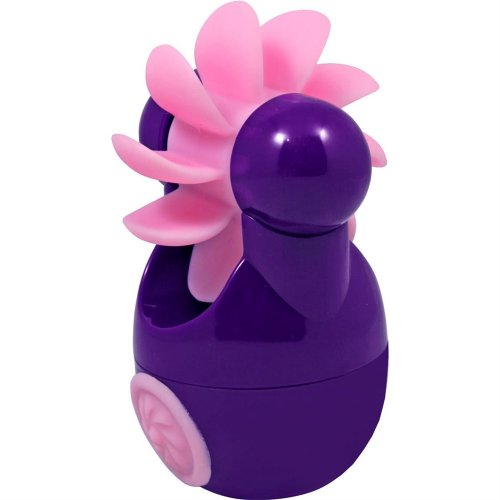 Yes, it looks like a rooster dressed up as the Joker. (Every toy in the Sqweel family looks agreeably loopy.) Much like the fidget spinner, the Sqweel fits snugly in the palm of your hand and spins. Its purpose? Simulating oral sex, of course!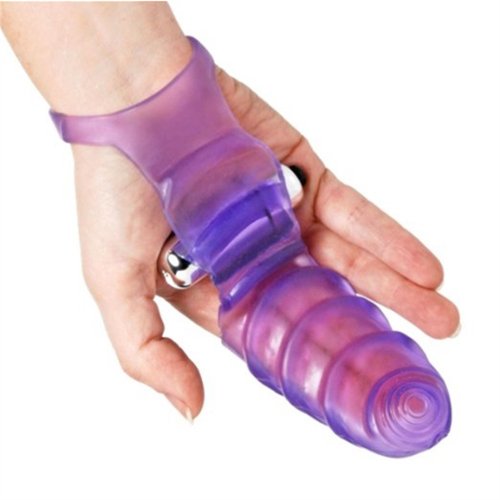 Admittedly, it makes your index and middle fingers look like they're being absorbed by an alien chrysalis. But that's a small price to pay for a little G-spot stimulation, achieved with a ribbed texture and accompanying bullet! The Finger Banger can be used for solo or couple fun, but we still can't get the image of Danny DeVito's Batman Returns flipper hands out of our heads when we look at this.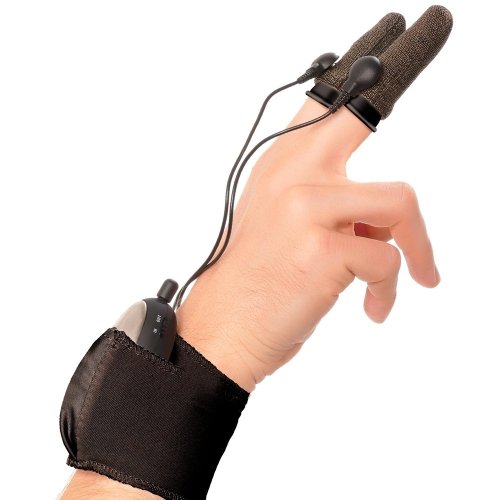 Zap! This is fidgety finger play with a quite literally shocking twist. Fit the two thimble-like attachments to your fingers and prepare to give your lover an electro-massage. Amp up the settings and show your partner who is boss if they're using that damned fidget spinner too much.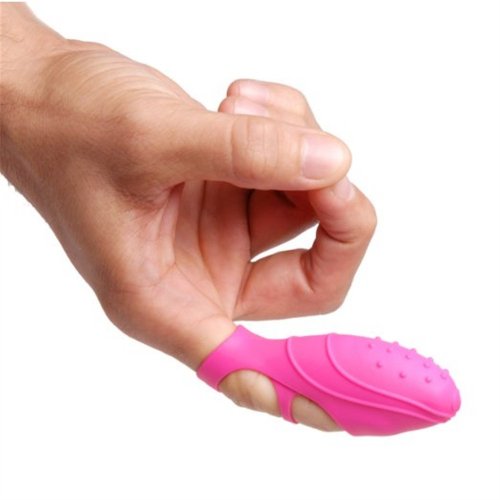 Unlike the Finger Banger and Shock Therapy sleeves, the Bang Her vibe fits around just one finger. It makes up for this in size though, bloating your digit to "I just hit my finger with a hammer" dimensions (without any of the accompanying pain). The toy is designed for clitoral and G-spot stimulation and contains a powerful vibrator directly within the sleeve.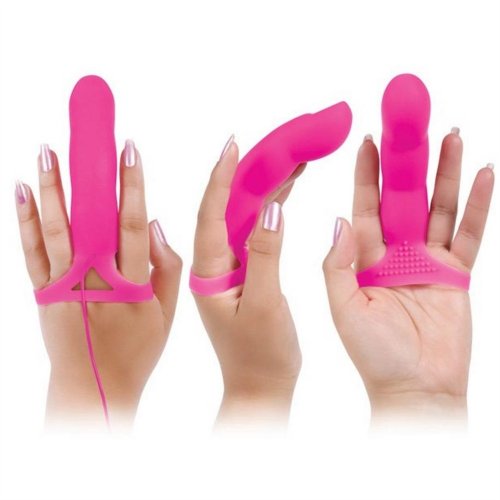 The Touch Finger fits over your middle finger and is powered by an attached seven-function vibrator. The toy also allows you to use particularly dramatic emphasis if you decide to dismiss an inferior lover by flipping them the bird.