Review Roundup: 'Orgy Initiation,' Big Tit Stroker & More!
Adult Empire's Review Roundup is your one-stop shop for AE DVD/novelty reviews. Today's roundup includes a look at a Marc Dorcel classic, the sixth installment of the Threesome Fantasies Fulfilled series and more.
MOVIES
Threesome Fantasies Fulfilled 6 (Pure Passion)
Reviewed by LongBeachLove
4/5 Stars
Both my boyfriend and I liked this one (though he thought it moved a little slow at the beginning of some chapters). The theme of "threesome fantasies" being fulfilled implies a sweet curiosity that is present in most of the scenes. In fact, this movie seems like it has the female viewer in mind since many of the scenes try to capture the pleasure of the women and not just close-ups of penetration (though there's lots of that, too). The style and feel is generally more romantic than in more mainstream porns designed for "bros." Oh – and I had never seen anything like that suction thing they use in the second chapter before! Ha ha. Anyway – Good for a romantic date night at home under the blankets!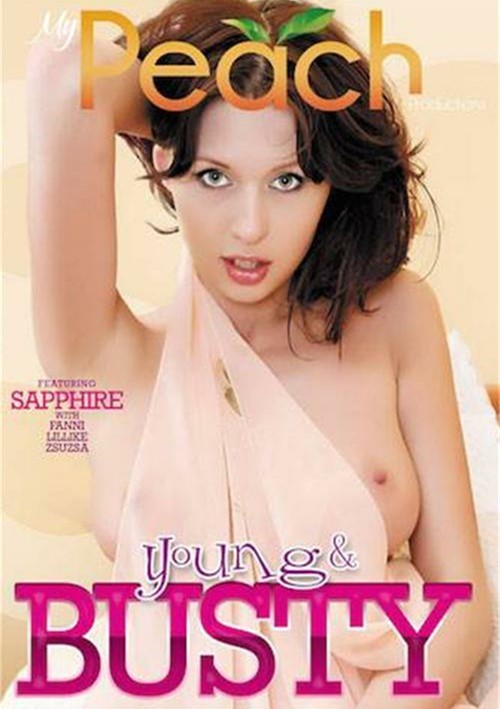 Young & Busty (My Peach Productions)
Reviewed by i_saw_that
2.5/5 Stars
This was my first time watching a movie from Girlfriend Films, and it was certainly a different kind of movie for me. All the performers are Eastern European girls and the quality is so far from the polished films I am used to that it was a shock at first. The whole production looks like they were working with what they had on hand; mismatched outfits, no real theme, and simple sets. Strangely, I set up a scenario in my head where I was a tourist and someone seduced me off the street with the allure of watching something naughty as a private show walking through different rooms of someone's house, and that makes it much kinkier. Continue Reading>>
The Orgy Initiation Of Lola (Marc Dorcel)
Reviewed by LongBeachLove
3.75/5 Stars
This movie is the campy, fun, funny and sexy porno treat you and your partner you have been waiting for to turn a date night at home into a hot sex romp! It's just silly enough to make you comfortable and probably laugh together a little before the hot orgy sex scenes turn your temperature up and you get down to business. French accents, out-of-control fashion choices and plenty of hardcore sex among strangers- what more could you ask for? What Lola wants, Lola GETS. 😉
TOYS
Ours Weekender Kit (Cal Exotics)
Reviewed by i_saw_that

3/5 Stars
A weekend to remember…This is a great gift item for bachelorette parties or something to try for a weekend when you are feeling frisky. The kit includes everything you need, a bullet vibrator with a remote, cinnamon arousal gel, and foreplay dice. The cinnamon arousal gel looks like lip-gloss and tastes great. It has a distinct tingle and you will know that you are using it. Use sparingly and indirectly at first, because it is a bit powerful. Continue Reading>>
Oxballs Gripper Silicone Nipple Suckers – Orange (Ox Designs)

Reviewed by LongBeachLove
4/5 Stars
I had never tried anything like this before, so I was a little confused at first as to how exactly to get them to work. I have sensitive nipples and enjoy the sensation of having them sucked on, so I figured it was worth trying. I couldn't figure out how to get them to go on at first, but really appreciated the tip re: the waxy chapstick in the product description (yes, I tried these for the first time while staring at my laptop and re-reading the description- ha ha!). Continue Reading>>
Adam & Eve Brees Big Tit Stroker Kit (Adam & Eve)
Reviewed by Domineera

5/5 Stars
This was my first time using a tit stroker on my boyfriend. I have to say that we were both pleasantly pleased with the experience. The CD gives a variety of situations for every man's/ couple's fantasy which was nice to skim through. The breasts on the stroker were amazing. They are so squishy and you can actually stick your cock in between them with some lube. Continue Reading>>
Browse more novelty and movie reviews here.