Mainstream 'Cinderella' Enhances Sales of 'Cinderella XXX'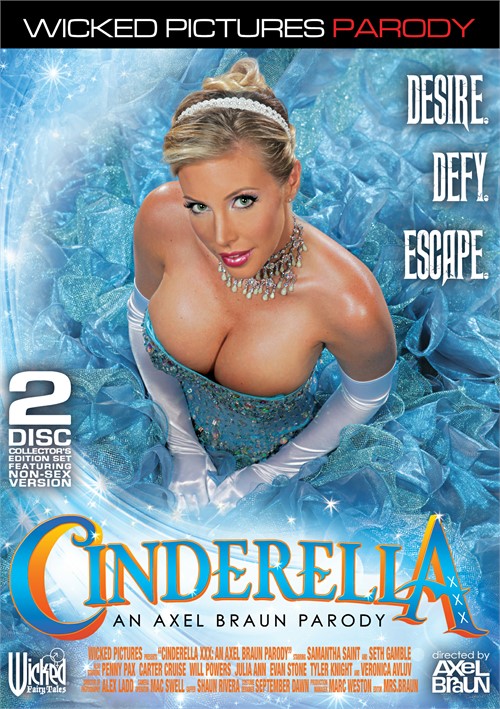 In terms of raw dollars, the mainstream version of Cinderella is still the belle of the ball . . . but the huge box office numbers for the Kenneth Branagh movie had some significant coattails (or should we say a significant train?). Buena Vista's Cinderella racked up over $70 million in its first weekend – and Wicked reported a significant spike in sales for its memorable porn parody during the buildup to the mainstream movie's release. Sounds like the Fairy Godmother and her naughty twin (perhaps the one played by Veronica Avluv?) were both out in full force!
"We had high expectations for the movie, and we're thrilled to say we've surpassed them and then some," said Wicked's Bonnie Kail. "It's a huge credit to Axel and the entire team that they've made an incredible film people continue to talk about." The company capitalized on the mainstream movie's release with a Twitter contest based on their fairy tale porn parodies.
Cinderella XXX debuted in September 2014 and has continued to be a popular title on Adult Empire, as have all movies in Wicked's Fairy Tale line. "There is something magical and timeless about fairy tales. Being able to transport these classic characters into an erotic setting without disrespecting the source material is in itself an absolute thrill, so of course I am ecstatic about the tremendous success that this new line is experiencing," director Axel Braun told AVN.
Buy Cinderella XXX here.
Shop Wicked movies here.