Picture This: 'Sisters of Anarchy' Gallery
Cable TV has crafted some of the most lauded shows in the contemporary television landscape, from Mad Men to The Walking Dead and more. One happy side effect of this mastery of the medium? Those very same shows have given life to some of the most inspired porn spoofs in recent memory! Sisters of Anarchy is the latest example, a loving tribute to the much-admired FX show Sons of Anarchy. Bonnie Rotten stars and directs in this motorcycle gang extravaganza, telling AVN: "The script was great, it was wicked hot and the sex scenes were on fire, especially the orgy – so wild . . . It was such a team effort, the crew did a fantastic job, and the actors and actresses were great. This is truly something I am proud of!" Take a ride in our Sisters of Anarchy image gallery, boasting over 100 images! Trust us, once you take a look, you'll be ready to take that bike for a spin and go the distance! Browse the full gallery here, and buy the movie on DVD or VOD.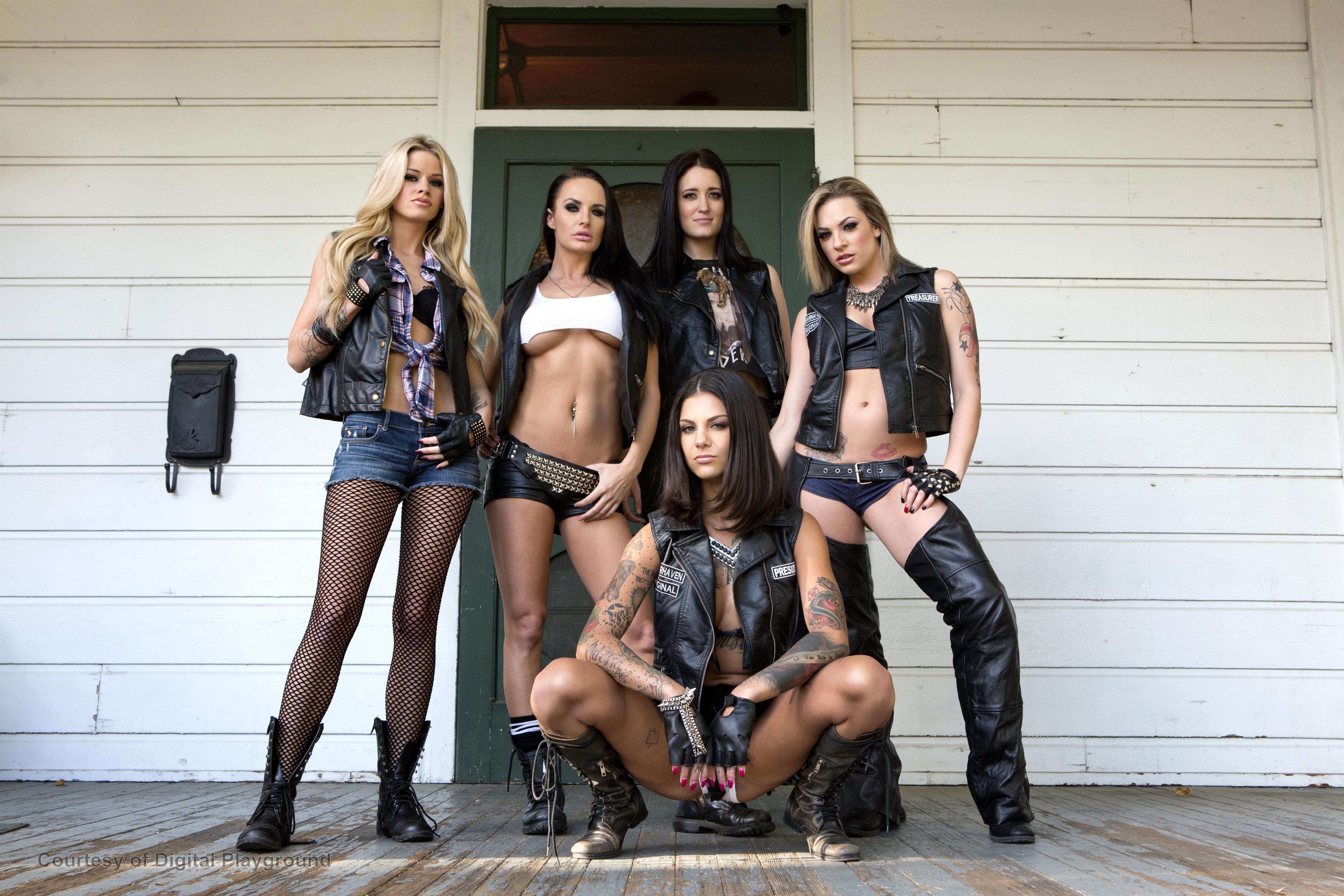 Browse more galleries here.