Back-to-School Reading for Dirty Minds
Summer's almost gone, but that doesn't mean you can't squeeze a little beach reading or back-to-school reading into the final weeks of warm-weather bliss. Ditch the cheesy self-help tomes and low-rent thrillers for something much more provocative when you check out these down-and-dirty XXX books.
by Jessica O'Reilly (sex expert)
The bare facts: A rough guide to exploring kink, aimed at beginners.
Quotable: "Kinky sex is playful, exciting, and exhilarating. But it can also be dark, dangerous, and more than a little wild."
Empire's Take: Although it has a tendency to muddy the waters with goofy buzzwords like RACK (which apparently stands for Risk-aware consensual kink), O'Reilly writes in a sex-positive, accessible style that makes this an excellent beginner's guide for kinky fun. The sectioned-off how-to layout mirrors instructional books, making O'Reilly's suggestions and instructions easy to read, follow, and understand.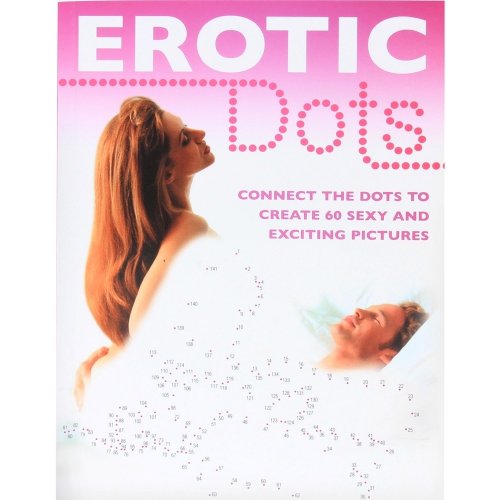 Erotic Dots
from Carlton Books
The bare facts: A connect-the-dots book featuring adult images.
Quotable: "Did you think connect the dots were innocent puzzles to solve on your lunch break? Think again: the puzzles in this book are for grown-ups who like a bit of excitement in their lives.
Empire's Take: If it sounds a little odd, that's probably because it is. Nevertheless, the entire spirit of bedroom fun is openness to new things combined with a sense of playfulness, qualities this zany book embodies in spades. Leave it on your coffee table and it's sure to generate some discussion at your next house party!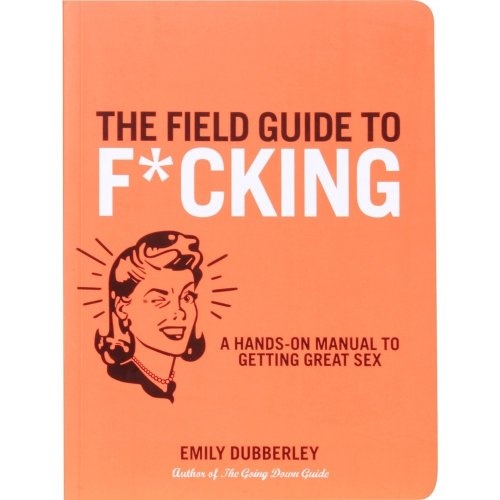 Field Guide to Fucking
by Emily Dubberley
The bare facts: Biologically oriented encyclopedia of the basics of human sexual behavior.
Quotable: "Eager scholars should be willing to enter the field themselves, carrying out vigorous and exhaustive studies in order to truly come to grips with the subject."
Empire's Take: The Field Guide imitates the look and format of the popular "Worst Case Scenario" books but actually seems just as interested in conveying facts and figures (plus many diagrams) as it does in dropping tongue-in-cheek comments. Be prepared for a flurry of numbers and scientific talk – you just may learn something!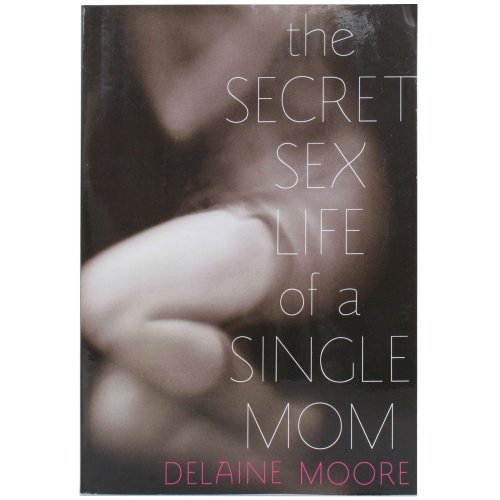 The Secret Sex Life of a Single Mom
by Delanie Moore (speaker, journalist, blogger)
The bare facts: Mother of three rediscovers her sexuality in the wake of a divorce.
Quotable: "I barely left a stone unturned in my quest to explore the boundaries not only of my sexuality but of myself. And in so doing, I experienced more than just wild adventures – I excavated my authentic and fiery self."
Empire's Take: Riding the wave of mommy porn, Moore's book nicely mixes salacious stories of sexual adventures with insight into the experience of being a single mother in the contemporary world. It's not as heavy on BDSM as the gray-tinged cover art and surrounding publicity might suggest, but it doesn't compromise on steamy details.
Thrones of Desire: Erotic Tales of Swords, Mist and Fire
edited by Mitzi Szereto
The bare facts: Sword and sorcery meets erotica.
Quotable: "At that same moment her tongue invaded him. Again he allowed himself to respond spontaneously. His body's deep instincts took over."
Empire's Take: The use of "Thrones" in the title is hardly an accident, as this series of erotic adventures takes place in a mystical milieu similar to that of the popular HBO TV show. If the R-rated, sex-charged side of Game of Thrones appeals to you, Thrones of Desire takes things to a whole new level. A foreword by well-known fantasy author Piers Anthony adds an additional layer of legitimacy.
Browse more erotic books here.