Take Five: Lily Carter
 build your collection: 5 quick lily carter picks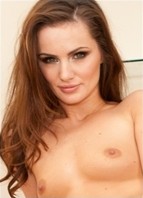 Let's start with the premise that you're a fan of Lily Carter, one of porn's premiere brunette beauties. (This is probably a given.) She's got a filmography teeming with amazing porn performances, and you've got a space on your shelf destined for a Lily niche . . . but where to start? Adult DVD Empire has you covered. Take five and start your Lily collection with these memorable flicks.
hot new release: Yup, that's Lily peeking out at you from behind those librarian-style glasses, but we're thinking she wants to check out something other than your books! She plays a slutty co-worker in this recent release from Pure Passion (and pure passion is exactly what Lily always delivers).
where it all started: A memorable movie from Lily's first year in porn. She plays an impressionable teen going door to door selling training services who gets more than she bargained for when she runs into a sex-crazed couple. As the cover image indicates, Lily starts on all fours and things just get steamier from there . . .
feature pick: Something approaching a modern classic, Wasteland's exploration of desire in an urban landscape snagged AVN and XBIZ awards for Lily and many more of the film's creative team. Wasteland is a must-own for all fans of high-class adult entertainment and features some of Lily's most impressive work.
wild, weird and unmissable: Lily appears in a supporting role in Wicked's odd, engaging gloryhole adventure.
milestones: Lily is irresistible in most any movie, but a feature that includes her first DP and DAP pushes her appeal into an entirely different realm.
Browse Lily's filmography here.